Today is my Birthday. Yay! I turn 31 and so much has happened in those 31 years, although I feel like a lot of life has been lived in the last 18 months.
I was recently told I still looked like I was in my mid-twenties which means I'm ageing well despite the extra weight and lack of shut eye after having 3 kids in 5 years.
I always do a reflection post on all the things that have happened in the last year since my last Birthday. This time I'm going to write 31 things I know. I got the inspiration from Chantelle from Fat Mum Slim and I loved her list so much (you can read it here). I'm also holding giveaway with a few of my favourite things and one special thing that has been created just for my Birthday! I missed my blog anniversary back in February because I was so overwhelmed with life and new writing work. I decided to put together a giveaway post for my Birthday instead to thank you, my readers for hanging around despite my different opinions and life changes. My life is so much richer for having you read my blog. I couldn't imagine life without my blog or the community that The Plumbette has here and on social media. I hope that my blog posts continue to help you or at least encourage you in some way.
It's also my hope that my when my girls are older they will read my blog like a photo album. Memories that will be treasured from when they were little.
Here are 31 things I know.
You are never too old to learn something new.
It's ok to change your mind.
It's ok to say no.
Saying yes can lead to great things.
Change in direction does not mean you're a failure, it means you have a different focus and path to follow.
You can still love someone, yet disagree with them.
Failure is an opportunity to try again.
There's more to life than filling a house with things.
A clean house keeps a clear mind.
Embracing mess won't kill you.
You're never too old to start something new but
Don't take advantage of your youth. The younger you are the more energy you have to accomplish your dreams.
Having a baby will change you.
Having a second baby will challenge you.
Having a third baby will stretch you.
It's better to cry than to keep things bottled in.
There will always be someone better than you.
There will always be someone worse off than you. It's not a chance to become proud, but simply grateful for what you have.
It's better to compare yourself with yourself than against others.
Don't believe everything you see on Facebook and Instagram.
Risks don't always pay off, but they give great lessons.
It's wise to regroup in your comfort zone.
Life is better when you help others.
Kids just want your attention. Nothing more and nothing less.
You won't lose weight after eating a block of chocolate for lunch.
Friendship groups will change as the seasons of life change.
You won't be everyone's cup of tea.
Everyone can learn from your story no matter the tale.
Embrace and celebrate the wins in life because there will always be a new winner the following year.
Busyness does not create a full life.
Actions always speak louder than words.
And with that comes my Birthday Giveaway. I have 4 prizes to giveaway and all you need to do is follow The Plumbette on Facebook, Twitter or Instagram and answer this question:
What is one thing you know or have learned from living your life?
The most interesting and creative answer will win one of the prizes.
The first prize is a quote that I made up and got Kirsten from Kirsten and Co to design for me. It has a plumbing touch which I love. Kirsten designs prints which are stylish and look fabulous in your home. She can do custom prints here or you can purchase prints that she has cleverly put together for you. At the moment Kirsten is doing acrobat surfing drinking cocktails and eating cheesecake in Hawaii so any prints that you order from her store in the next week, won't be sent out until after the 21st July. After the giveaway has ended, you are more than welcome to purchase this print. Just send a request to Kirsten and she will get onto it for you when she comes back. The print costs $30 including postage. The print does not come framed, but you can purchase a frame from Kmart to fit the print for $5.
The second prize is a Garnier Pack. As you know I was a runner up in the Garnier Smart Beauty Challenge. This week I received another box of Garnier products and I've barely made a dent in the last box, so it's time to share the love and giveaway some product. Everything you see in the picture is what you will get. RRP $60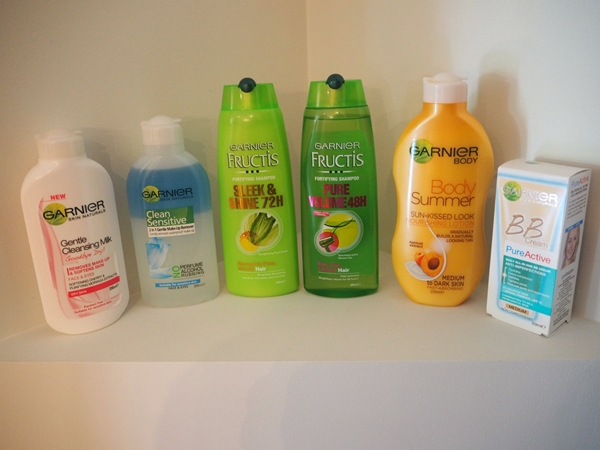 The third prize is a linen pack from I Love Linen. I have one Jadour cushion cover in Mint and 1 pair of Pompom Polka Dot Pillow Cases which are a new design from ILL. RRP $84.85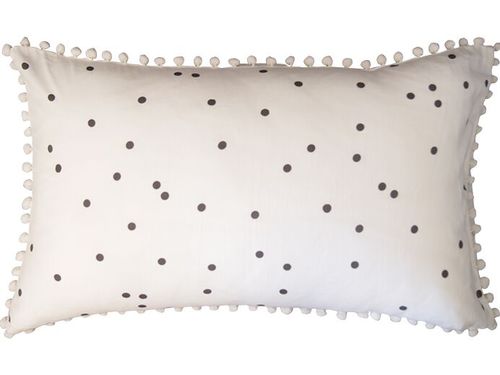 The fourth prize is a plumbing pack with 3 OneTouch Tap aerators and a set of 2 Ezydrain Fittings. RRP $174
When you answer the question, let me know which prize you would like to win the most. You can also email your answer. Send it via my Contact page and it will be sent through to my email.
Terms and Conditions
1. This is a game of skill. Each valid entry to be judged on creativity and originality, not by chance.
2. There are 4 prizes.  Kirsten and Co print. RRP $30, Garnier Prize Pack RRP $60, I Love Linen Pack RRP $84.85, Plumbing Pack 3 OneTouch Tap aerators and a set of 2 Ezydrain Fittings. RRP $174
3. Entries open from 6am Thursday 9th July 2015 6am to Friday 24th June 2015 6pm Brisbane Time.
4. Prize is not transferable or changeable
5. Prize sent out by The Plumbette & Kirsten & Co will not be replaced in the event it is stolen, lost or damaged in transit or virtually.
6. Entry is via leaving a comment or sending a comment via email to answer the question.
7. A valid email address must be included in your entry.
8. Entry into any giveaway or competition is deemed acceptance of these Terms and Conditions
9.Entrants must be Australian residents and aged 18 or over
10. The winners will be notified by email and has 3 days to reply and claim the prize. The winner will also be announced on Facebook. This giveaway is not endorsed by Facebook.
11. The decision on the winner is final and no dialogue will be entered into otherwise.
12. These terms and conditions are subject to change at any time without notice.