Last Friday night I was supposed to be hosting a catch up with my blogging besties.
But I had to cancel our plans because my husband, Jacob, had a surprise in store for me.
I had only been telling him how I had wanted to organise a night in the city, just the two of us, where we could see the lights and maybe even do some Christmas shopping, without the kids.
Since I've worked from home, it's never easy to not work on a Friday night. I always have best intentions to sit and watch a movie with Jacob to rewind from the week, but usually, once my girls are in bed, the to-do-list swirls in my head and I'm on that computer trying to make use of the kid-free time.
It hasn't done a lot for my marriage.
A couple of months ago, we sat down and talked about what we could do better and being spontaneous with date nights was one of the topics raised. My beef was I was always the one organizing where to go and booking the babysitter. It would be nice if he handled the date nights just like he did before we got married.
And my husband listened. Not only did he listen, he took action.
My parents were booked to have our girls stay the night and Jacob got time off early from work. He packed the bags and whisked me away to the city. I tried to guess where we would stay, thinking of the main hotels in Brisbane.
Jacob surprised me by parking in front of this roller gate on Albert Street. He went to check in as I nervously waited in the passenger side, hoping no car would need to drive through the roller door. A car did need to drive out and she made it through by millimeters!! I've been used to this from doing deliveries to our plumbers in the city. It still makes me nervous thinking about it!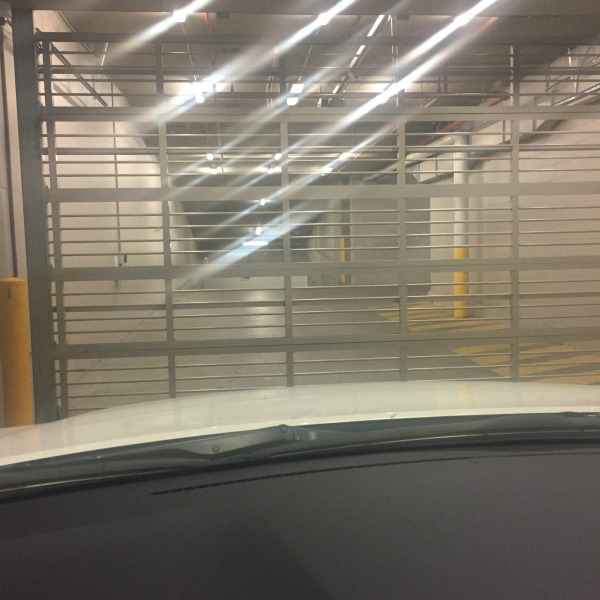 We checked into the Capri by Fraser Hotel which included a bottle of bubbles on arrival, free onsite car parking and full buffet breakfast the next morning. The hotel is the home of restaurant Asana by Pete Evans which offers a paleo based menu. We decided to rock up for dinner because I had forgotten to eat lunch that day and I was starving.
The food tasted great and the share platter for dessert was impressive. We were both full as we left the restaurant and headed to the Queen Street Mall to look at the Christmas lights.
We viewed the tree at City Hall from afar as King George Square was PACKED.
After that, we headed to LUSH for a Christmas present purchase and ran into Kylie from DIY Decorator. I'd seen her once that week after attending the Coles Longest Lunch on the Tuesday prior. After our chat, Jacob and I headed to Myer to check out Giftorium.
We left right on closing at 9pm, where we headed back to the hotel and … worked off our dinner and slept.
I loved the bathroom in our hotel room. Often the colours are quite neutral, but not at the Capri by Fraser. There was a feature tiled wall in all shades of green, blue and black and I loved the neon trays that held the toiletries.
Breakfast was paleo based as well. I tried my first chia pudding and wasn't a fan. Thank goodness for bacon and eggs and coconut yoghurt with paleo seeds and fruit.
Our 12 hour date night was fabulous and gave us a break before the onslaught of end of year activities and Christmas parties.
I totally recommend it for couples. It was made better by my husband taking initiative and making all the arrangements without me knowing.
It doesn't mean I'm off the hook forever in organizing our date nights together. But sometimes we can take each other for granted and get a little comfortable with routine. Sometimes it's nice to mix it up.
It's been a busy year for both of us and time away together, without having to push a pram or having children interrupt us at dinner every couple of seconds was awesome. I even ditched the baby bag and wore an over-the-shoulder clutch! (It's from SFH Designs by the way)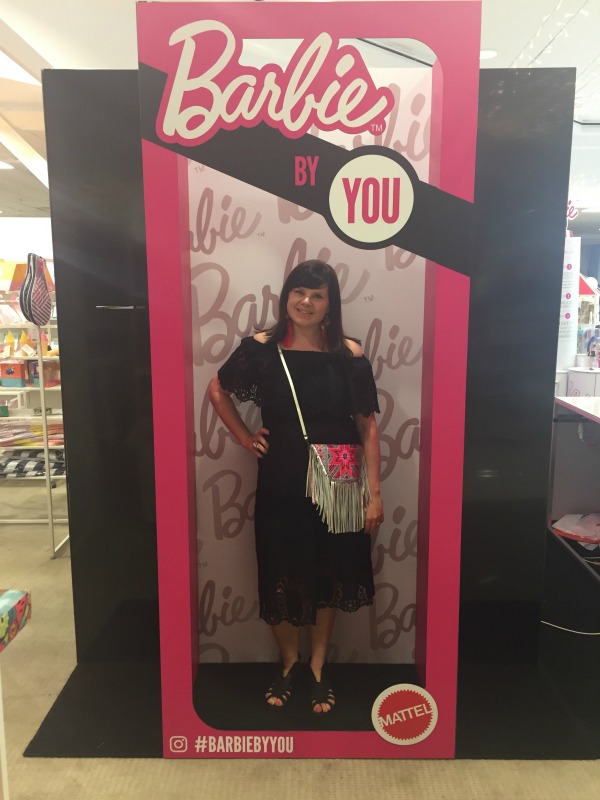 The Capri by Fraser Hotel on Albert Street is fabulous in terms of price, location and room design. It was a treat to eat at the Asana restaurant, but you do have to book as it can get quite busy. We walked in with no booking for dinner just before it opened and they were able to fit us in.
When was the last time you had a date night with your significant other? When was the last time your partner surprised you?
I'm linking with Kylie Purtell for IBOT.