So last week I was exploding from all ends. It was nasty. I caught the gastro bug from my Esther. I had washed my hands constantly after catching each vomit and cleaned like I was on steroids… but to no avail. The stomach bug got me and it got me good.
Due to my terrible predicament, all I could do was lie on the couch and watch TV. I rarely watch night time TV because I'm straight on the computer, getting work done.
But I got to watch I'm a Celebrity… Get Me Out of Here and I got hooked. Just for a week though, while I recovered. Yet it was enough for my mind to imagine what it would be like to be on a show like this in the African jungle. And then I thought about the bloggers I'd want to hang out with on the show and I thought, "this would make a freaking awesome blog post". And so here it is: I'm a Celebrity… Get Me OUT OF HERE Australian Bloggers Edition.
Now there are only 10 spots and I've chosen 8 contestants cause one has to be taken by me (of course) and the other is a contestant you can decide to add to the mix.
To be honest, I'd crap myself if I was selected for a show like this. I don't like to camp. I don't like creepy, crawly, slitthery creatures and those bathroom facilities… I just don't think I could deal. But being the woman I am, I would suck it up and get on with the tasks. And cry. There would be lots of crying.
Now in no particular order, here is who I would want to be with out in the African jungle. (And I may have got some inspiration from this year's show.) Also if you weren't chosen in this mix… it's not because I don't want to hang out with you. I'm saving you from the snakes and extreme outdoor challenges that will make you want to sh*t your pants on national television. I'm saving you the embarrassment!
1. Rebecca from The Plumbette – I would NEVER sign up for a show like this. BUT if it was to raise money for charity, I'd give it a go. I'd be able to fix any bathroom facility issues, I can cook and I will scream and act like a total crazy freak when doing the challenges which makes for wonderful viewing and ratings.
2. Robyna from Mummy and the Minx – Robyna can make her own clothes and from what I understand, there aren't a lot of spare clothes on the set. I'd put Robyna to work stringing a few leaves here and there for an African inspired outfit while our clothes dried in the sun after being washed. Robyna is creative and level-headed which would be a much needed personality to balance things in the camp.
3. Christina from Hair Romance – There is no electricity, so no hair straighteners. I'd want Christina to do my hair everyday in braids and plaits so I could look good every day. I mean I'd be on TV and I need to look presentable. I would share her with other contestants too. #sharingiscaring #priorities
4. Renee from Mummy Wife Me – I'm not sure how Renee would cope in the jungle, but I do know we'd stick together.  We'd probably huddle and hide and cry and scream. BUT Renee has a clever hubby, Dave, who knows how to rock climb and abseil and do all things outdoorsy that I am HOPELESS at. Renee would be my go-to person to get tips on how to abseil from a helicopter and launch myself on a flying fox, down some ridiculously high rock.
5. Danielle from Miss Chardy will keep us ALL entertained out in the jungle. She would make the whole experience heaps of fun I reckon. She has a contagious laugh.  If she can handle the outback, she can handle Africa and I'd DEFINITELY want her by my side in the African jungle. If we don't laugh we will most certainly cry. Danielle will prevent us from crying ugly snot tears in front of the cameras. She may even smuggle in some wine and the Lord knows we'd all need a swig of it to get through the challenges.
6. Bruce from Big Family Little Income – Bruce would make being in the African jungle a HOOT! If he can handle 7 kids, he can handle all sorts of creatures, great and small,l in the African jungle. His commentary on what goes on would keep all viewers stuck to their screens. He could also whip up a feast for the contestants as I'm sure he's used to feeding an army at his house.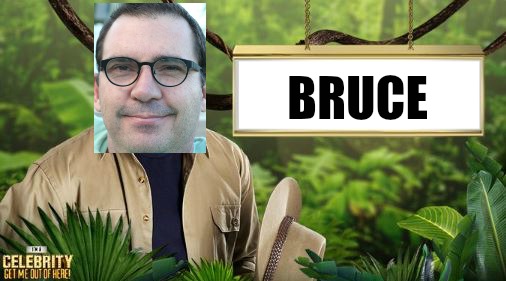 7. Carly from Smaggle – When there is no technology and there isn't a lot to do… you need someone who can teach you a new skill. Carly is the crochet queen and she could teach us all how to crochet to pass the time. She's also a ray of sunshine and would add laughter and fun to the camp.
8. Darren from Problogger – Look we need another male contestant and Darren came to mind. He'd give good pep talks before a challenge and a boot up the butt on 'what are we avoiding?' Snakes and cockroaches, Darren. SNAKES AND COCKROACHES is what I'd shout.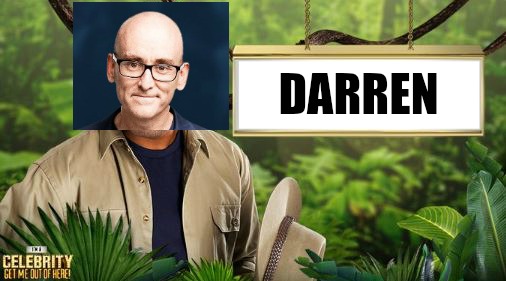 9. Amanda from Cooker and a Looker – Not only can Amanda cook, she can handle snakes like a pro. I'd be setting my bunk next to Amanda, hoping she will protect me from anything slithery and dangerous. I'm sure she could cook up something delicious from the rations and the winning challenge food supplies. I could also trust that she would handle all the creepy creature challenges that literally make my skin crawl.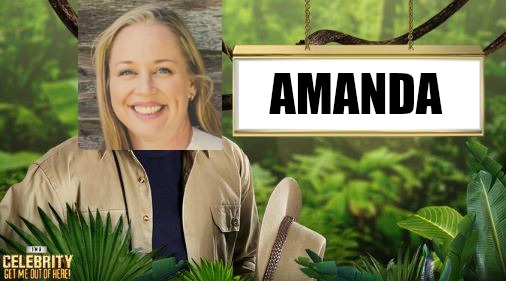 10. ?
Number 10 is blank cause I want to hear who YOU would want to see added to this mix of bloggers in the jungle. Would you add yourself? Another blogger? And why would you add them to the mix?
I'm linking up with Kylie Purtell for IBOT.