This post has been written in collaboration with Miracle Sandbags
Every summer, somewhere in Australia will flood from a severe weather event. Whether you blame it on global warming or whether it's just a sign of the times we live in, none of us can be nonchalant about protecting our properties from these weather events.
Often a cyclone can be catastrophic, causing flooding and water damage to properties in its wake. While the weather radars and forecasts can give warning to prepare for the onslaught of bad weather, there is often so much to be done in a short amount of time to prepare. One of the back breaking and time consuming chores is filling sandbags and getting them laid outside of properties to prepare for flooding. It can be a mad rush to get everything done before the bad weather hits.
But a new product called Miracle Sandbags will save you time while protecting your property from floods.
This is a relatively new product on the market that can make all property owners prepared in the event of a severe weather event. It's also a great product for all tradies to have in the back of their ute.
What is a Miracle Sandbag?
A Miracle Sandbag is a sandbag that requires no filling and is light (250 grams) and easy to store before it has been put to use. When the time arises to protect your property from water, the Miracle Sandbag will expand when in contact with water and do the same work as a normal sandbag. The unique feature of the Miracle Sandbag is it uses water to contain water.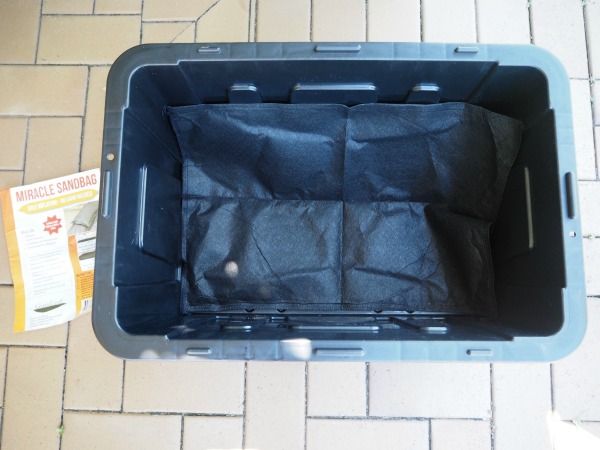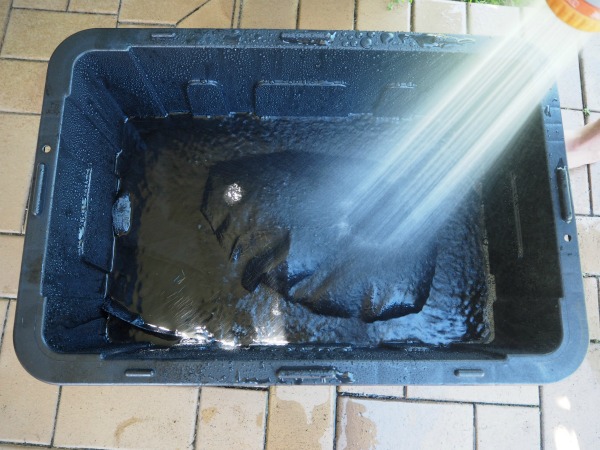 How does a Miracle Sandbag work?
In the event of a severe weather event and you need to divert water away from your home, the Miracle Sandbag self-inflates automatically when it comes into contact with water. Within 4-6 minutes, the Miracle Sandbag will absorb 18kgs of water, and will be expanded enough, ready to be stacked where needed to prevent flood waters lapping into your property. The benefit of using Miracle Sandbags is it saves time and back-breaking labour of filling sandbags. It can often be a mad rush and a lot of panic to get sandbags filled in time. But you can avoid all this by having Miracle Sandbags stored on your property, ready for use when needed.
Best of all, the Miracle Sandbag can be used again and again, unlike normal sandbags. If the Miracle Sandbag gets damaged, the contents is environmentally friendly.
What other uses are there for Miracle Sandbags?
While the Miracle Sandbag is ideal in flood situations, there are other applications it can be beneficial for. Builders and plumbers can use the Miracle Sandbags to protect drains and divert water away from areas that need protection from water. Local councils can use the Miracle Sandbags to mitigate damage from burst water pipes and to protect any exposed areas from water damage. Emergency services, farmers and owners of commercial and industrial premises can benefit from having Miracle Sandbags onsite.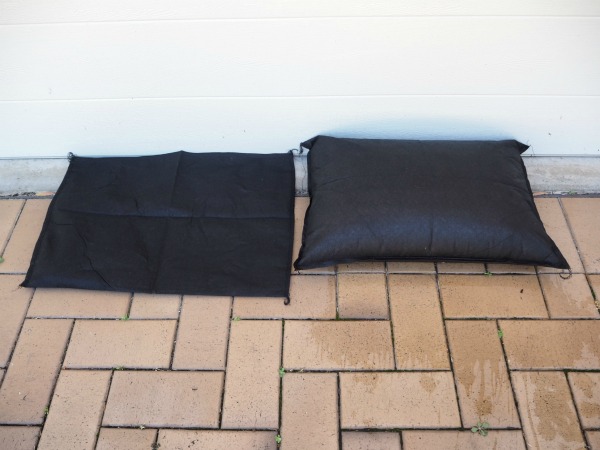 Who should own Miracle Sandbags?
Every household and business should own Miracle Sandbags. The reason? To be prepared in the event of an emergency water situation. Water can accumulate in an area in a short amount of time. Having some Miracle Sandbags onsite ensures there is no panic and you're well prepared to protect your property from possible water damage.
How Can Plumbers and Builders use Miracle Sandbags?
If a plumber has run gutters and downpipes on a property, but is yet to connect to the stormwater pit, Miracle Sandbags can be used to divert water where it can be dispersed without pooling or causing soil and landfill to block the storm water pit. The Miracle Sandbags could also be useful if a plumber has to cut into a water main, under pressure (ie a water main that has water still running through it). The Miracle Sandbags can be laid near door entry ways or against walls to stop the water flowing to other rooms, causing more water damage.
Where can I get my Miracle Sandbags?
Miracle Sandbags are available from Bunnings. A 2 Pack Large 600mm x 400mm retails for $29.95. Alternatively, if you need a few bags, you can purchase a large 24 pack for $239.95. Best of all, these sandbags can be stored and used again, making them great value for money.
GIVEAWAY
I have 2 packs of Miracle Sandbags to giveaway to 1 person (Winner will receive 4 Miracle Sandbags in total). All you need to do to enter the Giveaway is like Miracle Sandbags and The Plumbette on Facebook. Then answer this question in 50 words or less: Why do you need Miracle Sandbags for your property?
Terms and Conditions
This is a game of skill. Each valid entry to be judged on creativity and originality, not by chance.
There is 1 prize of 2 Packs of Miracle Sandbags RRP $59.90
Entries open from 3:30pm Brisbane time Tuesday 12th December 2017 to Friday 22nd December 2017 5pm Brisbane Time. (Prize will be posted in the New Year)
Prizes are not transferable or changeable.
Prize sent out by third parties will not be replaced in the event they are stolen, lost or damaged in transit or virtually.
Entry is leaving an answer to the question on the post or Facebook and visiting and liking Facebook pages.
A valid email address must be included in your entry. This email will be added to my newsletter, but will never be spammed or sent to third parties.
Entry into any giveaway or competition is deemed acceptance of these Terms and Conditions
Entrants must be Australian residents and aged 18 or over.
The winner will be notified by email and has 3 days to reply and claim the prize. The winner may be announced on Facebook. This giveaway is not endorsed or affiliated with Facebook.
Disclosure: This post has been written in accordance with my disclosure policy. This is a sponsored post and I did receive product for the purpose of this post and for the giveaway.