If you're renovating your bathroom later this year, you will want to know the 2022 Bathroom trends.
Many of the trends have continued to evolve due to the ever-changing yet constant reminder of the COVID-19 pandemic. Our interiors can be impacted by external influences and this year, we will see this more than ever in our bathrooms.
At the beginning of each year, I do a round-up of the bathroom trends we will see emerge in popularity. Many of the bathroom trends in 2021 will continue to be prevalent, but some new inclusions will give your bathroom an edge.
Black and White Fixtures
Simple and classic, the humble black and white bathroom will be seen in many renovations.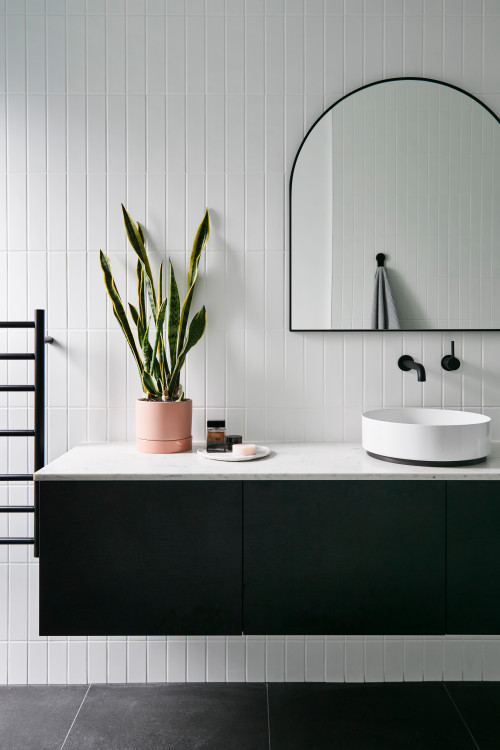 The installation of black tapware with white fixtures is an easy bathroom colour scheme to incorporate.
Also, the impact of supplies will draw design decisions on what is readily available. White fixtures, be it your basins and freestanding baths will be more easily sought than your stone and coloured varieties.  Matt black tapware continues its reign as tapware finish of choice.
VJ Panel
Wall Panels will have a big moment in 2022. Exploring vertical lines beyond the Kit Kat or linear subway tile will be pursued with the installation of VJ panels on the wall or ceiling.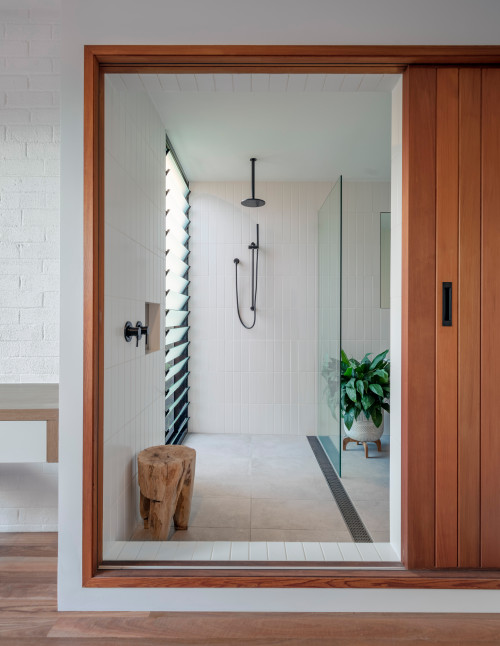 The sky is the limit or rather the ceiling is the limit with paneling. Will be interesting to see the longevity of this product after 3 years of constant exposure to moisture in the bathroom.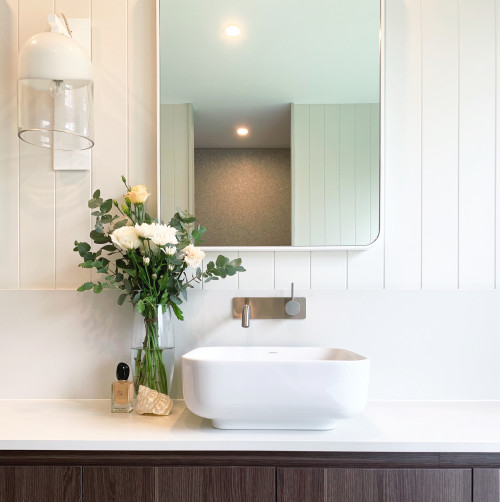 It's more commonly installed as a splashback behind the vanity so it becomes less exposed to water.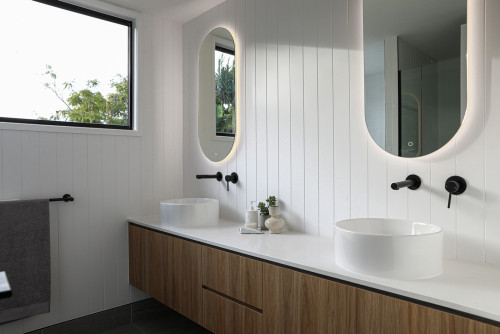 Clever Storage
Hiding useful spaces in the bathroom with clever storage will keep mess contained and offer an instant change of scenery in the bathroom. Spending much of our time at home for the last two years, change is as good as a holiday. Closing in a space and reopening for use can instantly create that yearned for change.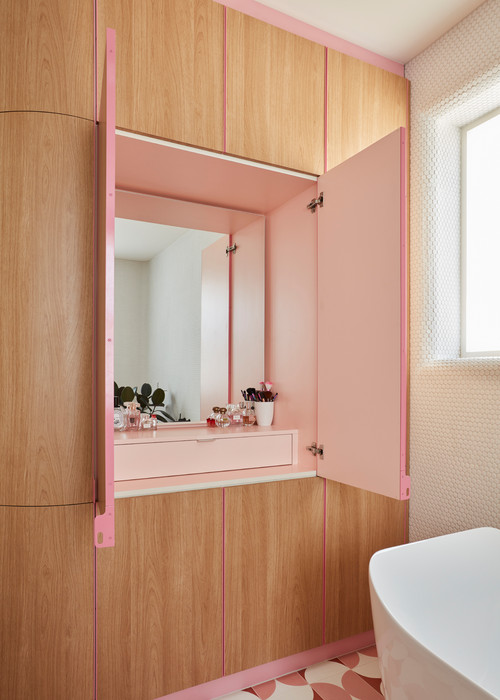 Blue and Green Colour Schemes
The attraction of the outside world be it a rainforest or waterfall will heavily influence colour schemes in bathrooms for 2022. From sage green to ocean blue, these colours will add much needed colour to the bathroom.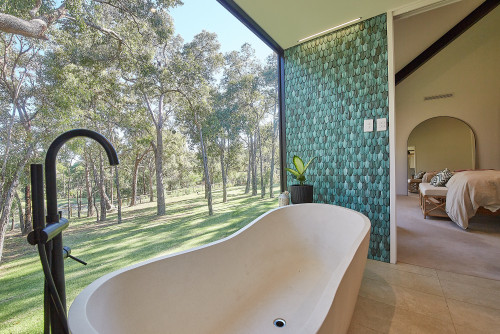 Curves and Arches
Arched mirrors and curved shower screens will continue to soften bathrooms. Curves and arches work best with curved tapware and fixtures. Angular basins and square mixer tapware will be less popular.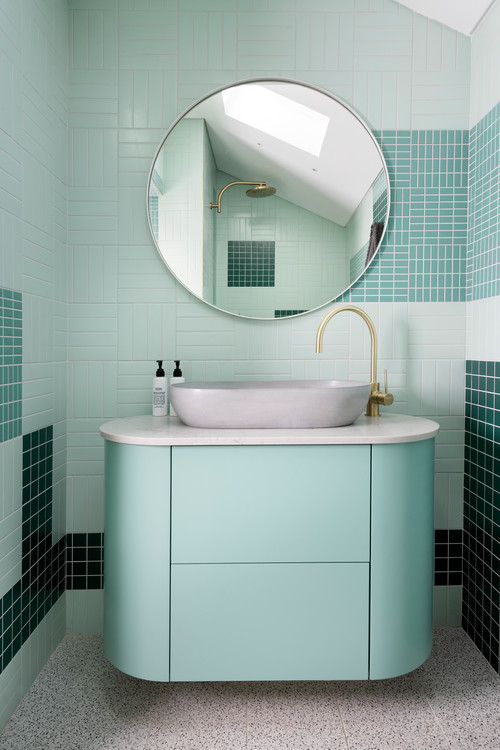 PVD Tapware
The desire for hard-wearing finishes with tapware will see many reach for PVD tapware. Move over electroplated – PVD is the finish which won't show scratches or dents.
Double Basins and Double Showers
Space permitting, bathrooms will have the best of both worlds with double showers and double basins. Where it used to be one or the other, why not have both if space permits?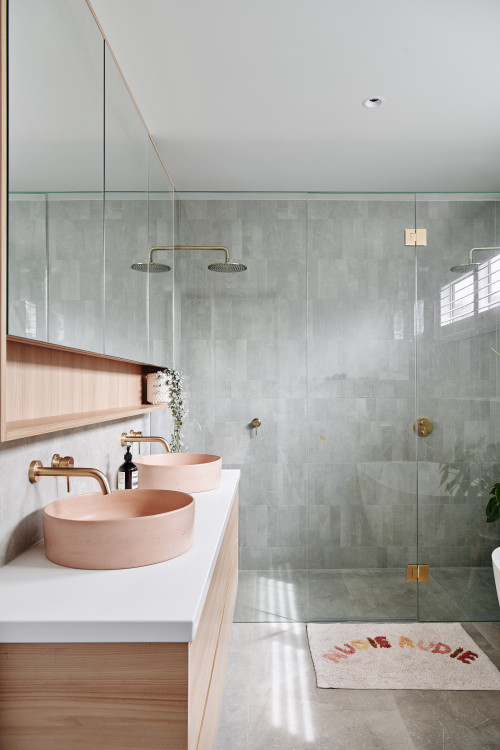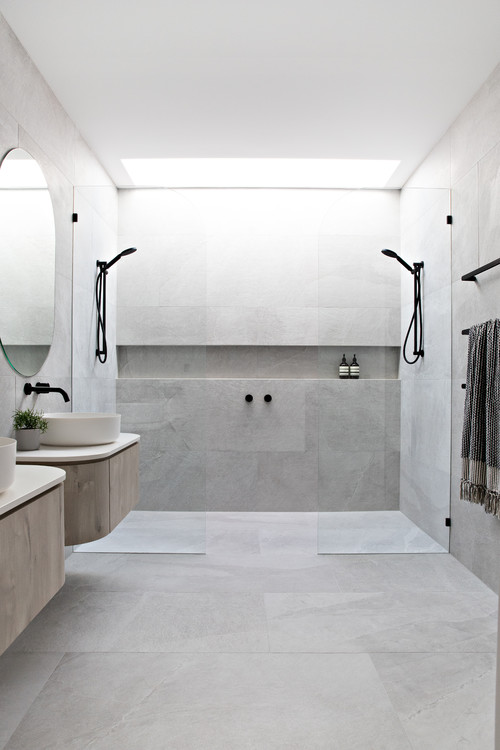 Square tiles
Whether it's due to availability or it's simple design, square tiles are in. We will see square tiles feature as splashbacks and shower wall coverings with smaller grout lines.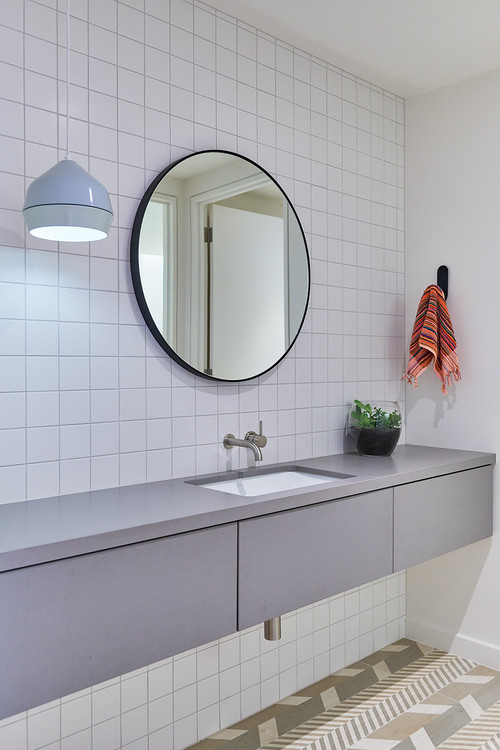 Other Bathroom Trends Posts