It's an exciting time when you have finance approval for a bathroom renovation. Whether you've saved or organised a loan, making the decision to renovate and modernize a room in your home is exciting. But there can be delays during the renovation process that you need to consider and make allowances for.
It's rare for a renovation to go smoothly or not require a variation. Variations can often mean delays in the project getting complete. Ensure every change or decision made is put in writing. This can be your savior if things go wrong onsite.
Here are 5 Things that will delay your bathroom renovation and what you can do to avoid them.
1. Uncovering unexpected problems when the walls are down or the floor is up. The demolition process can unpack problems not previously seen when the walls and floor were intact.
Absestos may be discovered which requires tools down and will add a delay to your renovation timeline.
If it's not asbestos, it could be rotting timber studs or old water pipes that need to be replaced. Structural damage like cracks in the foundation if tiles are ripped up can also add delays to the job. How do you avoid this problem? Expect the worst and you won't be surprised. If the bathroom is going to be fully gutted out, allow for a buffer in the budget and extend the deadline to allow for the new issues to be fixed. Every bathroom renovation is different, so the problems can vary, but if you've engaged a good builder, he or she will be able to communicate these issues with you and organise the relevant trades needed to get the renovation back on track.
2. Tradies not showing up on site when booked for the day. One of the biggest misconceptions around bathroom renovations is assuming the plumber is the only trade involved in the project. The plumber is only one part of a group of trades needed to complete your bathroom renovation. A builder will be the one whom a contract is drawn with and he or she will coordinate the trades involved when completing the renovation. The builder is the project manager and this can be a daunting and difficult task.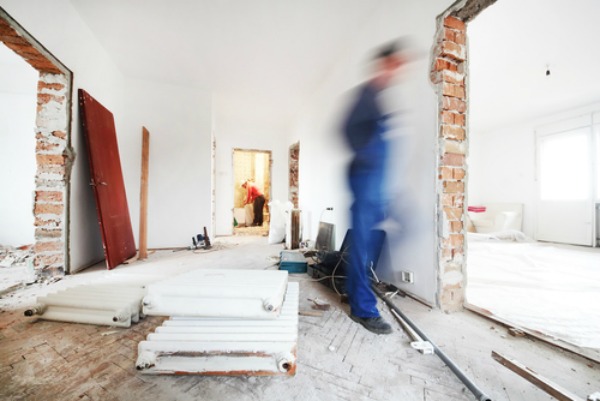 Due to the number of trades involved in a bathroom renovation, the sequence of the project can become unstuck if the trades aren't booked in accordingly or they don't show up when they've been organized to start work. There isn't a lot you can do to fix this delay as it's totally dependent on the builder you choose and the tradies he or she engages. The best way to avoid this issue is to hire a reliable builder with a good reputation. Word of mouth and experience is always a good sign of a trustworthy builder. But do understand, even the builder can't always govern a delay with their tradies. The success of other jobs the tradies have on at the time will govern the priority they give to your job. This can be hard to accept if you have a tight deadline with your bathroom renovation, but sadly, it's what happens, as tradies will have more than one project going at once.
3. Supply Issues. You choose a toilet that you absolutely love and forget to check if it's in stock or your plumber orders from a specification and there is a shortage on that toilet, Australia wide. When choosing fixtures and fittings for your bathroom, make sure there is plenty of stock. The same goes for tiles and taps. These decisions need to be made before the renovation starts. If you have a tight turnaround and there is not much stock or no stock to be expected for a few weeks, choose something different that is readily available.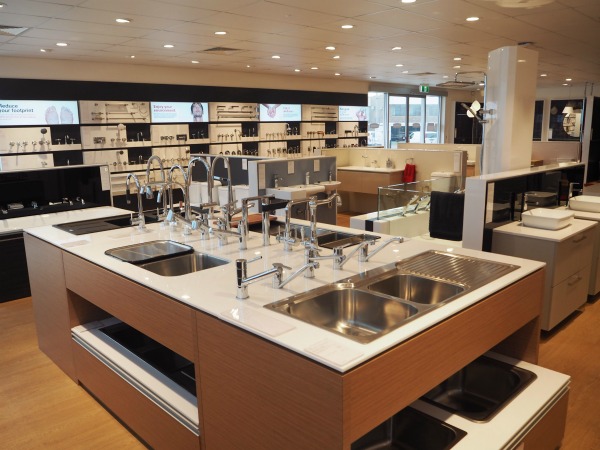 4. Choosing fixtures that don't work together. Once you decide on what you want installed and ensure there is stock available, make sure it will work together. No point ordering a vanity that won't fit on the wall it was created to hang from. You may need to get a custom made one. If you order an above counter vessel basin, make sure the mixer is wall mounted OR if it's mounted in the vanity, make sure it's tall enough for the spout to reach over the lip of the basin. These minor issues, can add delays to your bathroom renovation.
5. Indecisions. Bathroom renovations involve A LOT of decisions. A builder should never assume what you want. They should always ask you and get your opinion, providing what's expected meets current by-laws and regulations. All decisions should made in writing. In some cases, a decision over the phone may need to be made. Don't feel pressured if you don't understand what the builder means. But do understand being indecisive will add delays to the renovation.
Every bathroom renovation comes with it's own problems. The best way to tackle them is to be prepared and always allow a buffer for time and cost. Rather than be wary of the problems, get excited about the challenges and think how awesome the end result will be. Sometimes that's the only thing that will get you through if the renovation has been particularly challenging.
Ever renovated a bathroom? What delays did you experience?