Modernise a kitchen without a major renovation with these top budget friendly tips. 
When the kitchen looks tired, old and run down, it's usually a sign for un update. But if you're not in a financial position to fund a full renovation, modernizing the kitchen can give you a few years of saving grace.
There are plenty of suggestions on ways to modernise a kitchen, but here the top 5 tips which will give instant visual impact.
1. Paint the cabinetry and replace the handles
The most immediate and high impact way to modernise a kitchen is to change the exterior cabinetry by painting the doors and replacing the handles.
If you do paint the cabinetry, choose a water-based paint as this can be applied to most surfaces.
White is a popular choice to brighten a kitchen, but don't be afraid to explore darker options like navy and charcoal for a moodier impact.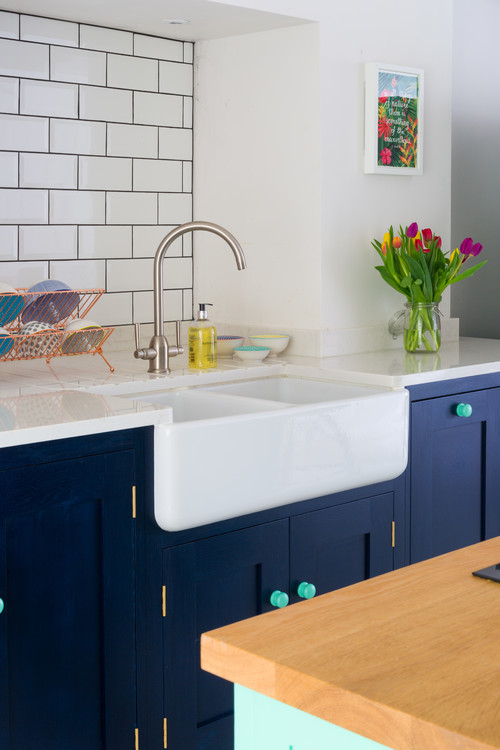 2. Replace the mixer tap
The kitchen taps get used multiple times throughout the day and constant use can make them look worn and tired.
If the mixer is fairly new, use a microfibre cloth to give it a clean and resume it's appearance.
But if it's an old mixer or the hot and cold tap handles are outdated, get them updated.
You could choose to update with a coloured tap like gunmetal, matte black or even brass. Chrome is popular because it's easy to clean and doesn't show marks like some the coloured mixers do.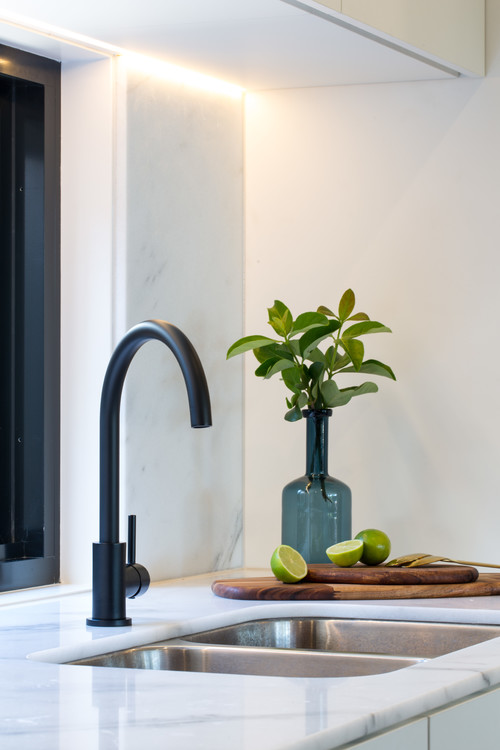 3.Create storage solutions for benchtop clutter
A modern kitchen will have clear benches and a  place for everything so it's out of sight. Find alternative solutions for the dish drainer and utilise cabinetry underneath to store everyday items like dishwashing liquid and dish brush.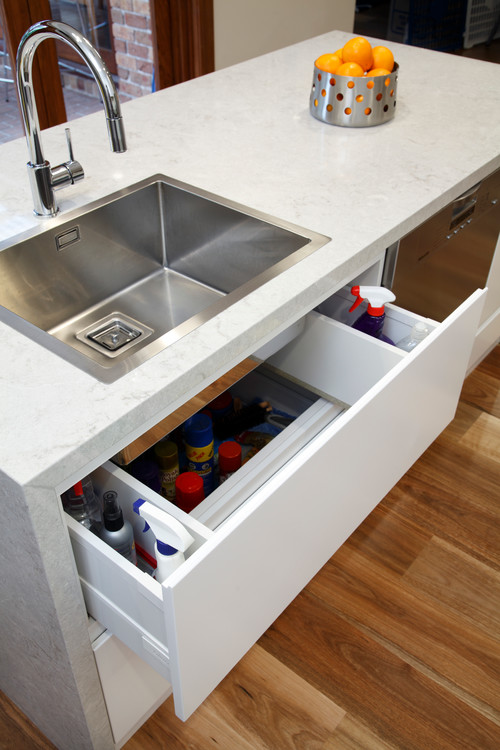 4. Replace the benchtop
Replacing a benchtop may be more affordable than you think. It also will last longer than a painted surface.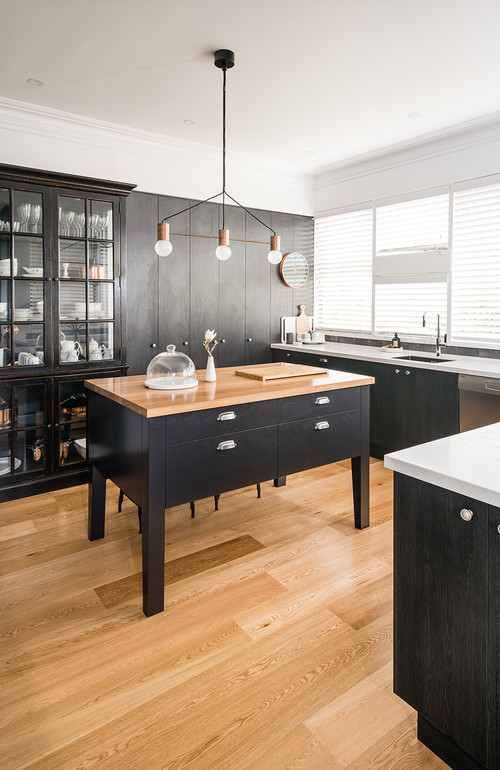 Another benefit is it offers the opportunity to cut in a new sink if the existing sink configuration doesn't suit your needs. A slim line sink with no drainer will instantly streamline your kitchen aesthetic.
5. Update lighting
Pendant lights over an island or l-shaped kitchen bench can add character and extra light to the workable space in the kitchen.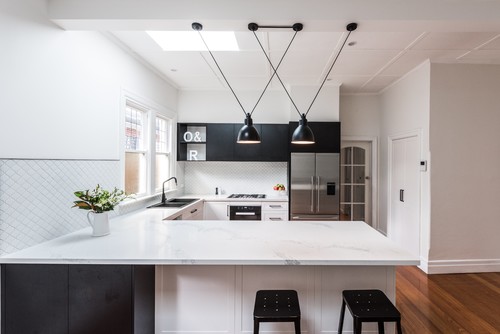 Be mindful of the length and size to prevent the pendants becoming a nuisance rather than a stylish addition.
What other tips can you add to modernise a kitchen?
Other kitchen posts