One of the best ways to converse with someone you'd like to know better is over a cup of coffee. And I'm excited to announce Nicole (The Builder's Wife) and I are going to make ourselves available to meet you for coffee on Tuesday 1st March 10am at Hedge Espresso, 94 Lillian Avenue, Salisbury.
We have been collaborating on ways to work together this year and Nicole suggested hosting a coffee catch up with readers, and I was in because CAKE! I suggested a venue and Nicole went all builders wife on me and booked a table. Mums with kids are most welcome to come along. I will have my youngest two with me and we will have a table set up with activities for the kids so you can at least have a conversation with us.
Together, Nicole and I have a wealth of trade knowledge that can be tapped into for your benefit. Nicole is experienced in running a building company with her husband as well as understanding the building process should you have questions about a renovation.
For me, I'm happy to give plumbing advice when it comes to plumbing issues around the home and/or if you wish to pursue a trade career. If you just want to come along to chat about life, that's totally ok too.
Nicole and I want to make ourselves available to talk in person so you can meet the faces behind the blogs. Your questions will also give us great ideas for future content for our blogs. We'd love to hear why you read our blogs and what we can write to help and benefit you.
It would be great if you could RSVP (leave an rsvp in the comments below or via the contact form) to let us know if you'd like to come so we can look out for you and ensure we book enough seats.
If you're a blogger who wants to come out and catch up or give advice, you're most welcome to come along too.
Another exciting project Nicole and I have put together is an Instagram completion where you can win a $100 Coles Myer gift card. All you need to do is post a photo to Instagram of a home improvement project you have done around your home. It could be a renovation, newly styled room or a vignette. When sharing your photo be sure to tag The Builder's Wife and The Plumbette and add #HITmystyle so we can see your entry. Entries close on the 29th of February. We haven't got too many entries, so the chances of winning are quite high.
Terms and Conditions
1.This is a game of skill. Each valid entry to be judged on creativity and originality, not by chance.
2. There is one prize: 1 x $100 Coles Myer Voucher.
3. Entries open from 5am Brisbane time Monday 1st of February 2016 to Monday 29th of February 2016 9pm Brisbane Time.
4.Prize is not transferable or changeable.
5. Prize sent out by The Builder's Wife will not be replaced in the event it is stolen, lost or damaged in transit or virtually.
6.Entry is via sharing a picture on your own Instagram account of your home improvement, tagging The Plumbette and The Builder's Wife as mentioned above. Hashtag is #HITmystyle
7.Entry into any giveaway or competition is deemed acceptance of these Terms and Conditions
8.Entrants must be Australian residents and aged 18 or over
9. The winner will be notified by Instagram private message and has 3 days to reply and claim the prize. The winner will also be announced on Facebook. This giveaway is not endorsed by Facebook or Instagram.
10. The decision on the winner is final and no dialogue will be entered into otherwise.
11. These terms and conditions are subject to change at any time without notice.
We would love for you to show us your style.
So tell me, if you met me for coffee would your order a piece of cake or a piece of raisin toast?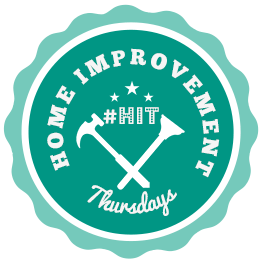 Last week on Home Improvement Thursday  Charlene from Teacher by Trade, Mother by Nature shared how she used the
Konmari method of organizing her paperwork
. If you're office is drowning in paper, this post will motivate you to get organized.
Erin from Seven Little Australians shared an update on the outerior of their home. I just love that Erin's daughters got in on the building side of things to help as can be seen from the pictures Erin shares.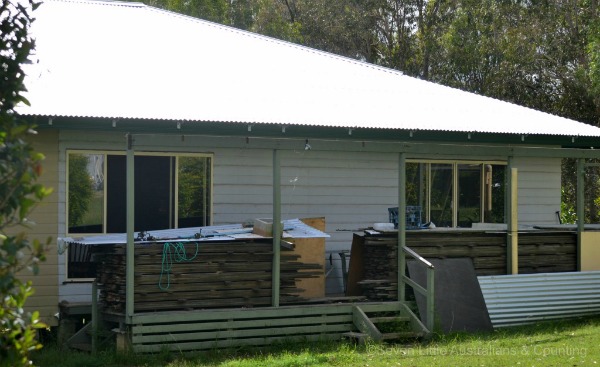 Nicole and I look forward to seeing your linked posts for this week.