Research for renovation ideas are done mostly online these days. While magazines, brochures and books can be referred to from time to time, images shared online is where most renovation inspiration is derived from. Sometimes, online searches can bring up bathrooms from years ago and it can be hard to find current and recent bathrooms to inspire your design. I've come up with 8 Bathroom Galleries to inspire your bathroom renovation, but this post will be updated as more galleries with inspiring images are found.
The best thing about these galleries, are not only are they online, but they will often detail the brands of taps and fixtures used so you can make a note of what was used to recreate a similar space.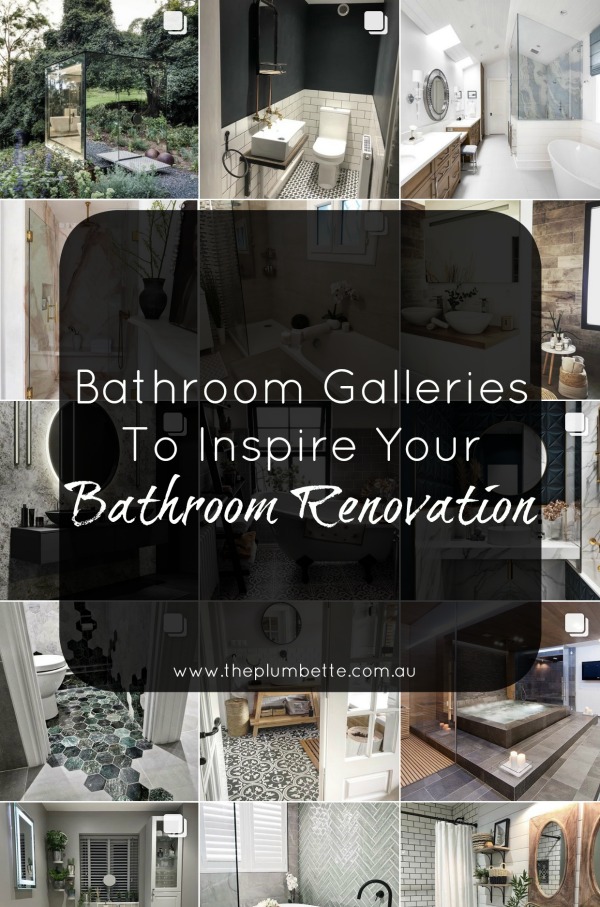 Bathroom Galleries to Inspire
The Meir Gallery is one to drool over. If you're looking for contemporary bathroom designs that have a neutral colour scheme, this is the gallery to bookmark. The bathrooms feature tapware in shades from matte black, champagne to chrome. The exquisite bathrooms speak luxury. Check out the Meir Gallery here. The header image for this post was from a recent project featuring Meir tapware.
Reece offers inspiration for all bathroom renovation styles. From Traditional to Day Spa, Nordic to Boho, the gallery and blog information on the Reece site will help you decipher which style of bathroom you want to design.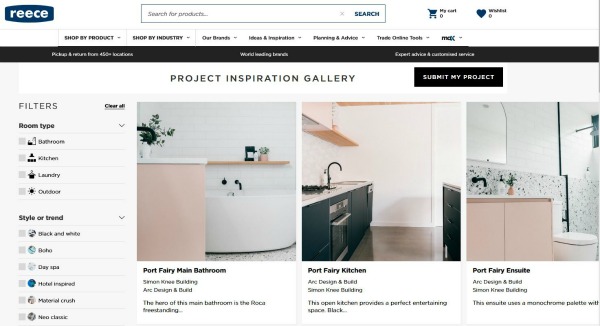 For classical and traditional bathroom upgrades, Schots have a lookbook that can inspire your renovation if your bathroom takes after this style.
Another contemporary bathroom gallery to glean inspiration for your bathroom renovation is from Rick McLeans Designer Bathware. The bathrooms in this gallery are more moody and dark, but it's one to bookmark if you prefer a dramatic bathroom space.
Home Ideas not only offer a bathroom gallery, they also offer inspiration for all rooms in the home. The bathroom gallery offers a broad range of bathroom inspiration.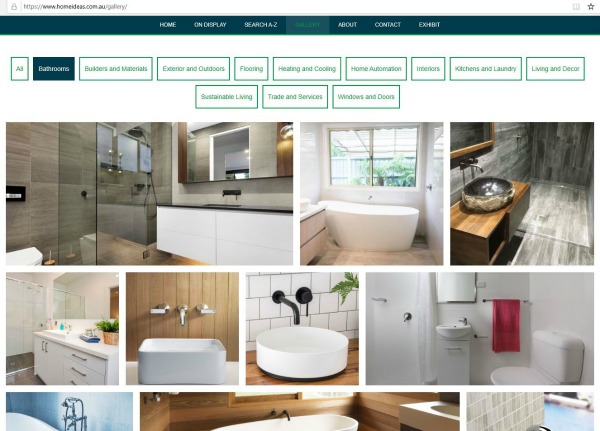 Houzz is where builders, architects, interior designers, suppliers and the like can share their projects. Simply search your bathroom style to have a gallery of bathroom designs to scroll through. Use the filters to search for bathroom designs you're wanting to grab inspiration from for your own renovation. I always filter for Australia to ensure the taps and fixtures can be installed in Australia.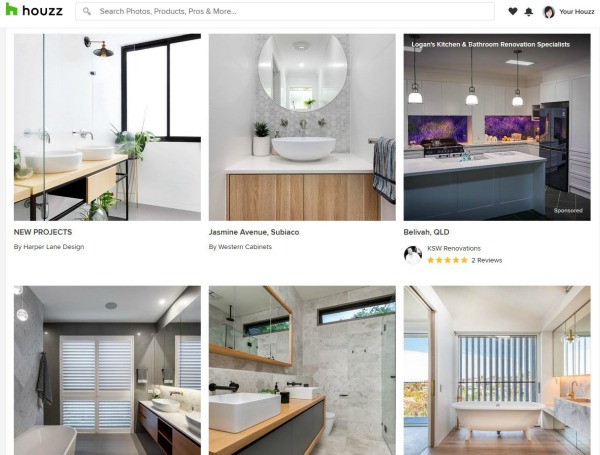 The images on Pinterest are always changing, but many of the bathrooms reside in America. It can be a rabbit warren of bathrooms renovated in the last decade and may not feature the most up-to-date bathrooms. The best thing about Pinterest though is you can save bathroom pictures to a board and refer to it at any time. You can also follow other boards that have done all the work for you, featuring the type of bathroom you need inspiration for.
Instagram is the place to find the most up-to-date bathroom renovations. Unfortunately, images may not necessarily come from the source and are often re-shared from Pinterest or other influencers. Yet it's a gallery that should be included as you can also find bathroom renovations from the general population who have their images set for public viewing.
To find the latest revamps, check out posts under the hashtags #bathroomreno, #bathroominspiration and #bathroomrenovation. You can then scroll through the bathrooms and screenshot any that replicate the look you're after.
Which bathroom galleries inspired your renovation? Where have you gone online for bathroom renovation inspiration?