My hairdresser, Hayley and her husband Mark, recently renovated their main bathroom. I shared their kitchen renovation last year, and after that was completed, they decided the bathroom was due a renovation as well. You don't realise how desperately a bathroom renovation is required until you compare the before and after photos.
Hayley and Mark chose black and white for the main colours in their bathroom. It's a wise choice because it doesn't date and it's an easy palette to work with. Other colours can be added through linen and furnishings if they wish in the future.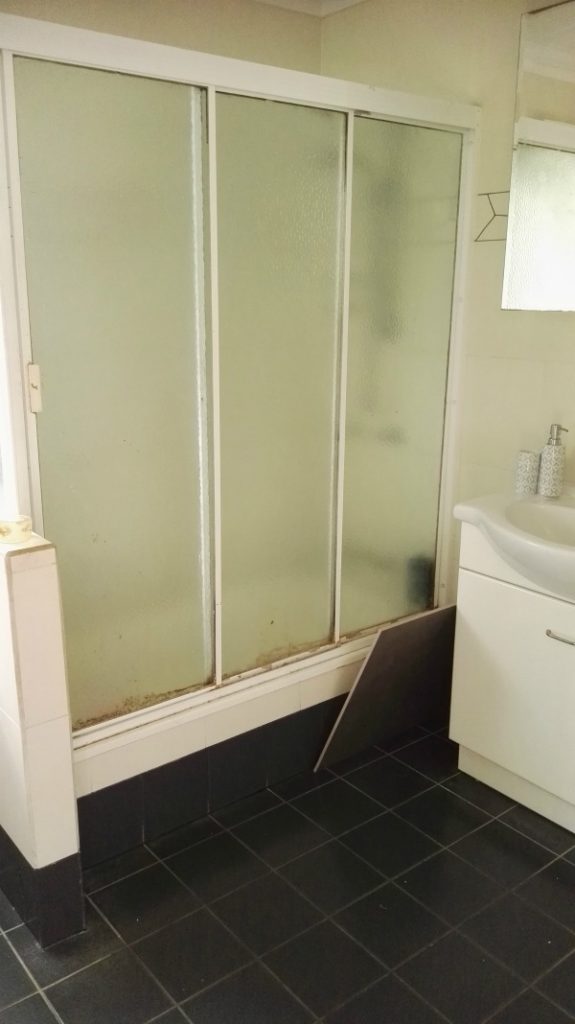 What I love about this bathroom is the maximum use of space and the extra storage, which is a must when a family of four use the bathroom.
The only concern I had for the bathroom was the use of the pop up plug and waste in the bath/shower. These plug and wastes are notorious for clogging up after a few months of use in basins. And they will clog up in the shower with hair and soap residue. Thankfully the bath waste can be accessed underneath so the plug and waste can be changed in the future should the plug decide to get stuck. But this is something to keep in mind if you do renovate your bathroom. A grated plug and waste is a better fitting for a bath and shower combo.
Mark and Hayley chose to install black taps, which get a bit lost in the black splashback at the vanity. Hayley wasn't sure on whether she'd like the black taps, so they chose tapware that was budget friendly. These can be changed later if they choose. A rose gold or even chrome taps would work well against the tiling. All these little things don't come to mind until the bathroom is finished.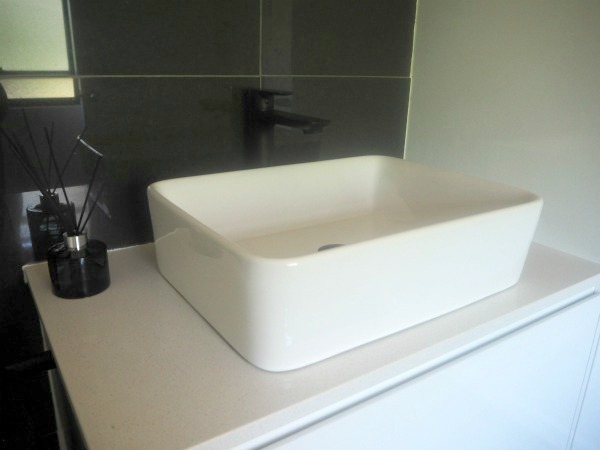 The bathroom is a contemporary space which is practical and modern and can be styled any way to suit the seasonal trends.
Thank you Hayley and Mark for allowing me to feature your bathroom. Well done on a great renovation.
What's the ultimate colour palette for your bathroom? Are you a fan of black and white too?