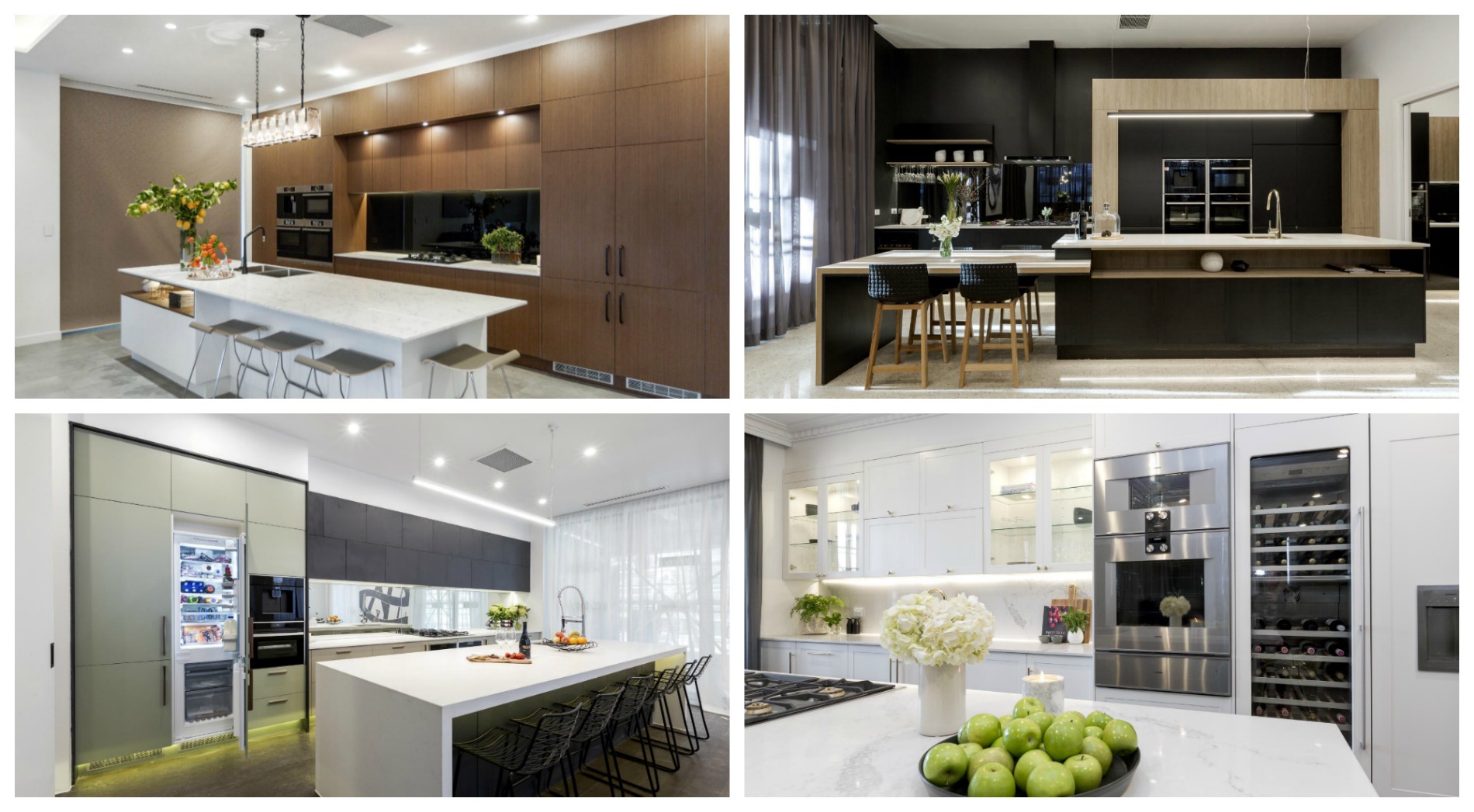 The kitchen reveals on The Block last night were fantastic. I can't remember the last time I was super impressed with a room reveal.
After researching and writing about the predicted kitchen trends for 2017 last week, I felt a little chuffed recognizing some of the trends incorporated in last night's kitchens. Tuxedo cabinetry to built in appliances, there were definitely some futuristic elements in the kitchens from last night.
Let's take a look at what the teams produced.
Will and Karlie received a perfect score of 30/30 for their stunning black kitchen. Black is the new white in kitchens apparently. I loved the timber inclusions and the butler's pantry should really be renamed a butler's kitchen because it's a whole other kitchen space. Will and Karlie definitely deserved their win this week.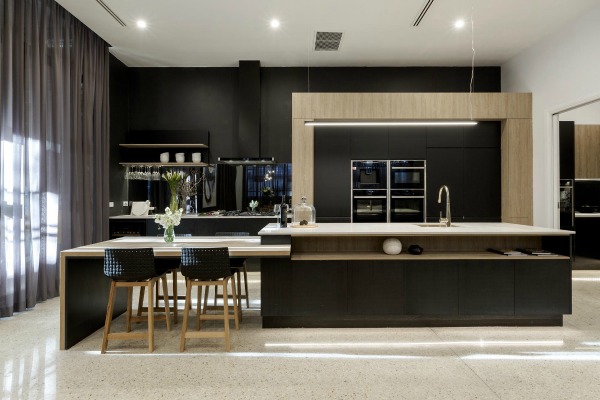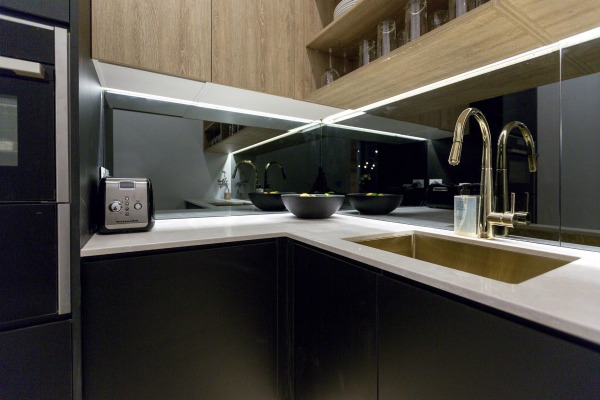 Dan and Carleen also received perfect scores for their kitchen. I'm not a fan of the cabinetry and I think it will date a lot quicker than a white or black kitchen. But that probably doesn't matter with the art deco styling. I love the pendant light that sqaure goose neck mixer tap is very on trend.
Andy and Ben created a tuxedo style kitchen. The timber and aluminum handles were a gorgeous feature and their cabinetry choices had a nod to the art deco era. Their kitchen was described as the 'party kitchen' because of the ample bench space.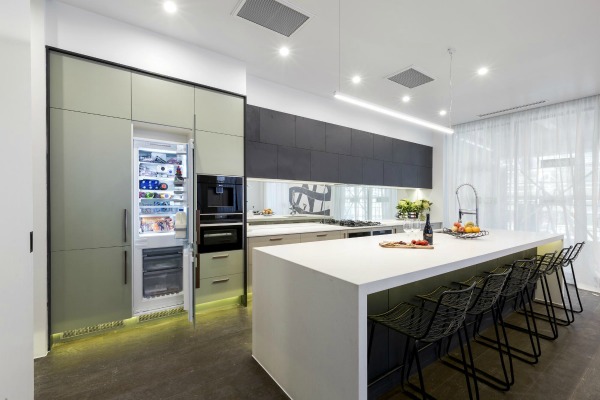 Julia and Sasha produced a luxurious kitchen, rich in top-end appliances. It was a glamourous space, but the judges did criticize the length of the bench space – especially with the cook top on the island bench. Despite the criticism, the kitchen has been fitted out perfectly. I definitely love the pop-up range hood.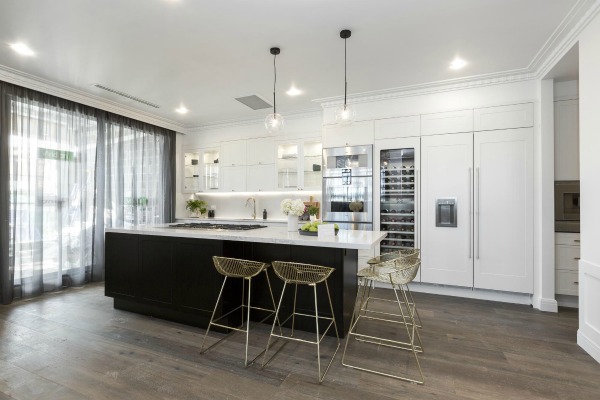 Kim and Chris made up for the bench space Julia and Sasha missed in their kitchen by adding a wooden bench to their island. The judges felt the timber and island bench competed over each other. The judges weren't won over by Kim and Chris's design, but it was still a lovely kitchen.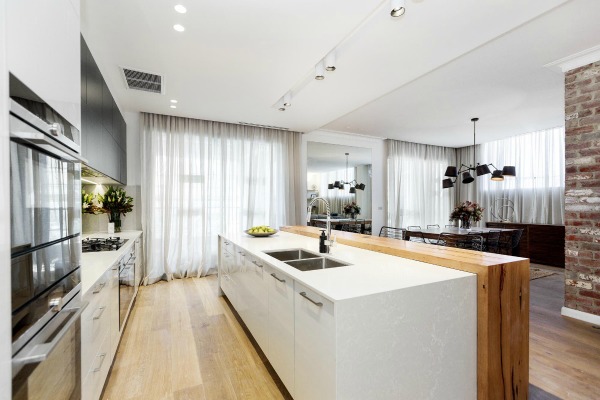 Overall, it was a great week of kitchen reveals and there ended up being two winners.
I think Will and Karlie's kitchen was my favourite and I definitely think they are the couple to watch come auction time.
Which kitchen do you like the best from the reveals last night? Are you a fan of black or white kitchens?