One of the pressing decisions you will make when renovating your bathroom is considering a built in bath or freestanding bath.
The freestanding bath is a popular focal point in modern bathrooms, but it's not without its cons.
Forcing a freestanding bath in a small bathroom can make it look crammed in which can cause the bathroom to feel smaller than it is. Plus it's not easy to clean when there has been limited space allowance.
There is a bath to suit your bathroom space, but let's look at when you would consider a built in bath rather than a freestanding.
Pros and Cons for a Built in Bath
Ideal for small bathrooms with limited space
A built in bath is a great option for most bathroom sizes as it's installed closest to the wall. They vary in length from 1200mm – 1900mm and are built into a hob. This installation ensures plenty of space for flow and traffic in the bathroom.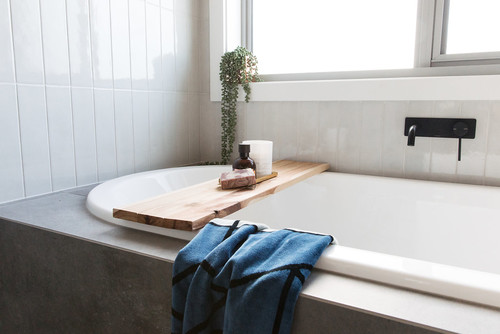 Low maintenance to clean
They are a low maintenance option as they are easier to clean and offer a surrounding ledge for storage. No need for a bathroom caddy or stool when you have a surface to place items, but they still can be used to accessorise.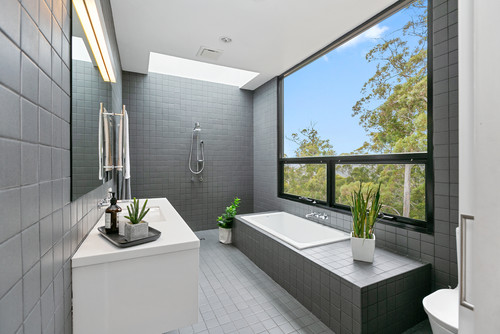 Leaks are no hassle to fix
For plumbing, drainage issues are usually easier to fix under a built in bath than a freestanding. While more carpentry work and tiling is needed around a built in bath, the bath itself is much less expensive than a freestanding tub.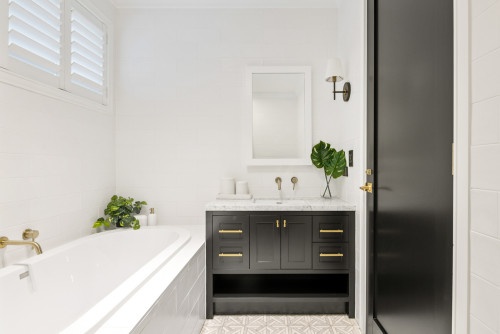 Tapware is affordable for a built in bath
Wall or hob mounted tapware works perfectly with a built in bath. They are much more budget friendly than the tall freestanding bath mixers or extended spouts.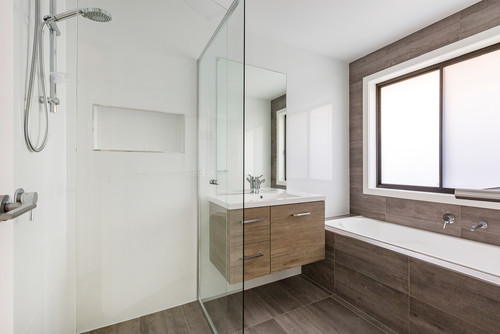 Easier to step into
Built in baths are easier to get into. They aren't as deep as a freestanding bath, which makes them an ideal choice for a family bathroom.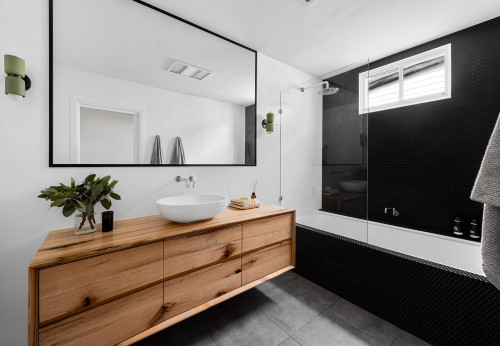 Built in bath can create a seamless look
The in-ground bath look is an emerging trend, so there is no reason a built-in bath can't look stunning. Use of tiles around the bath can make it a real feature.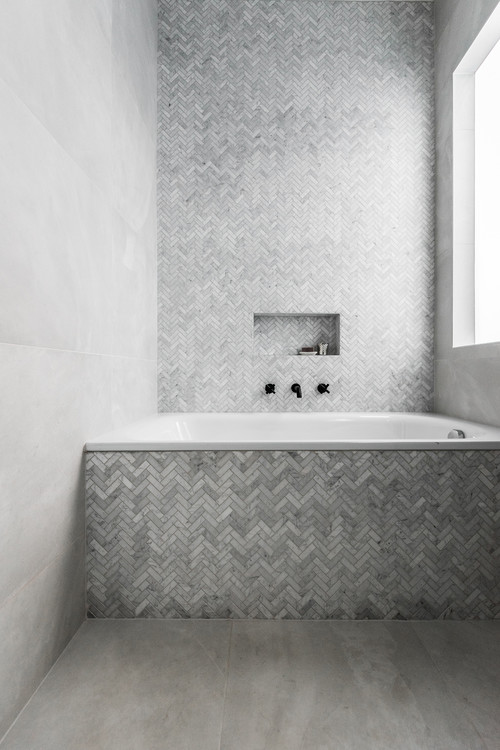 Works best with bath shower combinations
For small bathrooms, a combined shower and bath installation works best with a built in bath.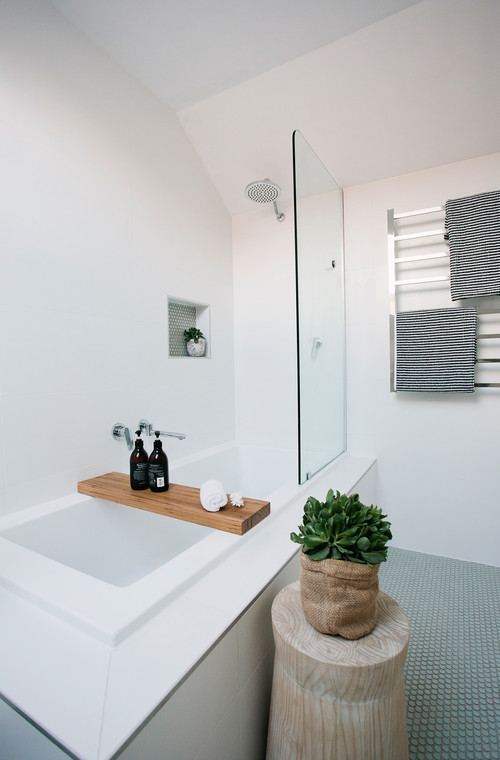 Cons for Built in baths
The cons to using a built in bath is there isn't much choice in shape or colour. Also, because it's a style of bath many of us have grown up with, the freestanding bath is more favoured due to its modern design.
The shorter length and depth of the tub can be seen as a con due to personal preference in wanting to experience a deeper soak.
With that said, incorporate the best of both styles with a back-to-wall freestanding bath.  The tub will be installed closest to the wall and will offer a small ledge for storage. A niche can offer an additional surface area to store items too.
Other bath posts to check out