The best handheld shower head will differ from person to person. There are a variety on the market that will suit your needs. It's just a question of finding the one that will suit the aesthetic of your bathroom and offer the right spray and pressure variances for your preference.
Handheld shower heads are the most popular shower head installed in bathrooms worldwide. They have become the main shower head of choice. The flexible hose allows for ease of removing from the wall and spraying wherever you need.
These shower heads make it effortless when cleaning all areas of the shower area. And many of these shower heads can be adjusted to suit the needs of the individual showering.
There are points to consider when choosing the best handheld shower head for your needs. Here are a few considerations to ponder.
What to consider when choosing the best handheld shower head for your needs
Size and shape of the shower head
Handheld shower heads can come in circular or rectangular shape. Circular is by far the most popular style chosen as it generally can have the spray adjusted.
Smaller shower heads tend to give a more direct flow, rather than a spray experience. A wider, rounder head can spray a larger surface area than a rectangular head.
Adjustable spray settings
Many of the handheld shower heads on the market can give a spray experience to suit all showering needs within the household.
If you're a creature of habit and prefer to have the same shower setting every time, this may not make a big impact on your decision.
Colour
Chrome is the most popular colour choice for handheld showers. They can come in other metallic colours, but they are limited in their adjustment settings. Matte black, gold and white are available to consumers to purchase to suit the tapware colour in the bathroom.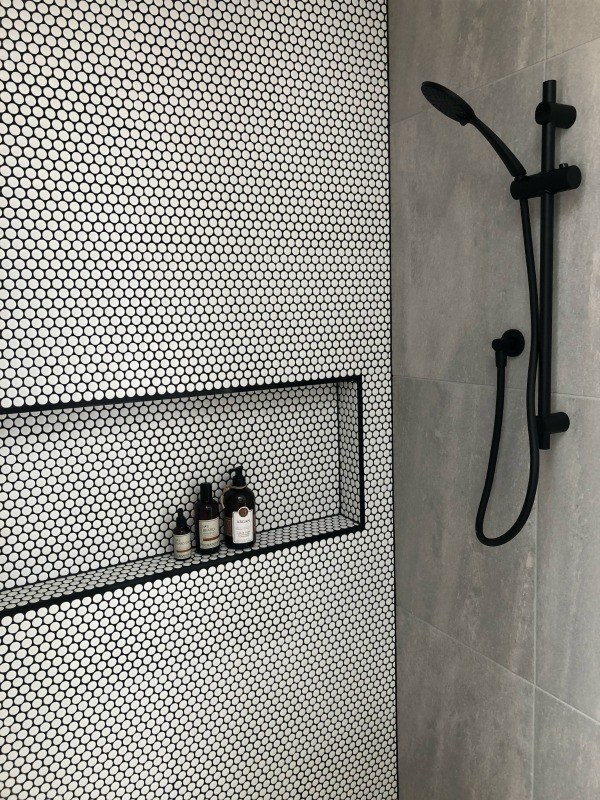 Bundled with a rain shower head
There are some tapware brands that can bundle a rain shower head and handheld shower in the one installation. It includes a diverter so there is choice on which shower head you wish to use. It's important if you decide to have two shower heads to purchase a mixer tap with a diverter or else you will only ever get water through one shower head.
Take note of the WELS Scheme
A 3 star rated shower rose will spray 6 Litres to 9 Litres per minute. The WELS Scheme shouldn't be confused with water pressure as the quality of the shower head fitting can still be water efficient, yet give a decent pressure experience. The more stars on the WELS rating, the better it will be for your water bills. However, if you do find a handheld shower head that doesn't give the best WELS rating, your plumber may be able to install a restrictor.
Tap Location
There are clever ways to install the tap for your handheld shower head. The mixer lever can be installed on an adjacent wall or to the far lower side of the shower head to ensure the first spray doesn't hit your arm when you turn the tap on.
Smooth or rippled hose
Each shower head will come complete with a hose. Many have a smooth hose, which makes it easy for cleaning and less weight when holding the hand shower. Rippled hoses offer a textured look and can allow for more easy and flexibility of movement in the shower. They are susceptible to bursting though. The hoses can be changed to get your desired look and function.
Try before you buy
Reece Bathroom Life Stores and their larger show rooms have a spray booth where you can test the shower to feel the spray and weight of the shower in your hand. You can learn how easy it is to adjust the head to different settings.
Here are some handheld shower heads to consider. Dad and I used to install a lot of the Posh Solus MK3 Handheld showers because of their price and quality. Many of these handheld shower heads have a 10 to 15 year warranty.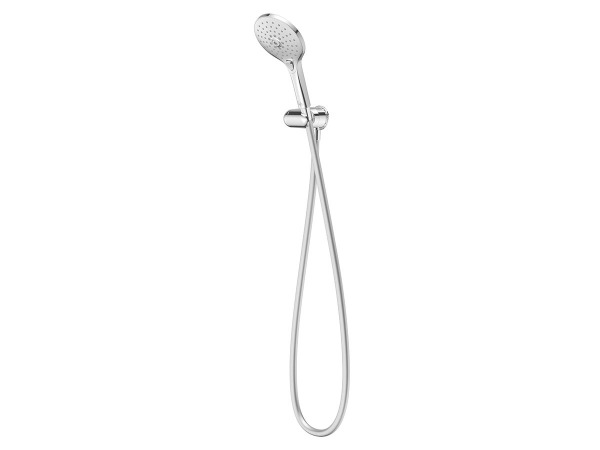 If you enjoyed this post, you may want to read