Last year, it was predicted the Japanese style wet room would become a popular bathroom design. The style certainly opens up the bathroom and can work in a small space. With my recent research for bathroom trends, I've seen a number of glass free showers become embraced. They are also known as open showers, however, I have seen glass being used as a panel. The bathrooms I'm sharing today are open showers, with no use of glass to frame it (apart from an adjacent window).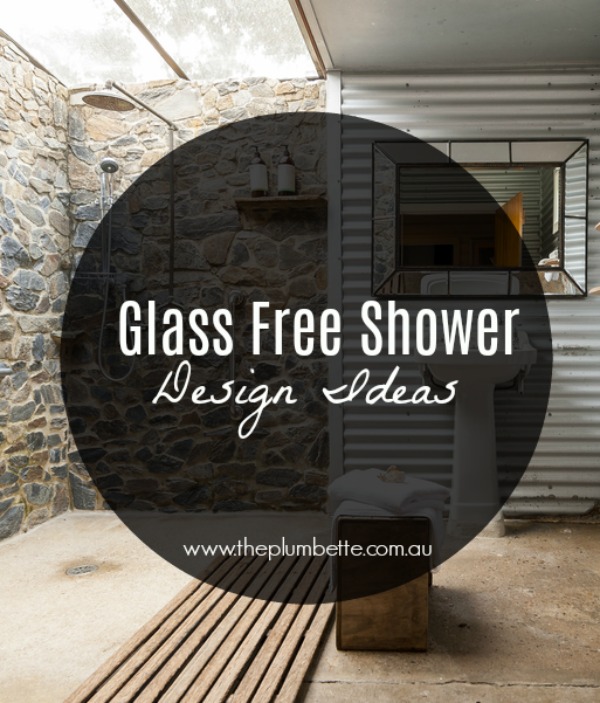 Glass free showers are a way to avoid cleaning glass in the bathroom. Over time, as we all know from experience, the glass can become cloudy due to watermarks, limescale and age (You can read how I cleaned my shower glass with EkoWorx and CLR).
I've seen glass free showers embraced in showers that have been created as a nook in the bathroom or in a long, corridor bathroom. Big bathrooms are also embracing the glass free shower, as the space prevents water spraying every surface of the bathroom (I think this comes down to the individual using the shower though!). The drainage needs to be considered for these open showers. A channel grate is ideal for adequate drainage.
Also a rain shower head is incorporated, as the water is directed down as opposed to all around from a hand-held shower.
I think a glass free shower design comes down to personal preference and the space you have allocated for your bathroom. I like the sectioning and protection glass can bring to a shower, but I can also see the benefit of not having to clean the glass.
Here are some open showers that are glass free. There are some clever design ideas that may inspire your next bathroom renovation if you choose to go for a glass free shower.
Glass Free Open Showers – Ideas and Inspiration
Would you consider having a glass free shower?