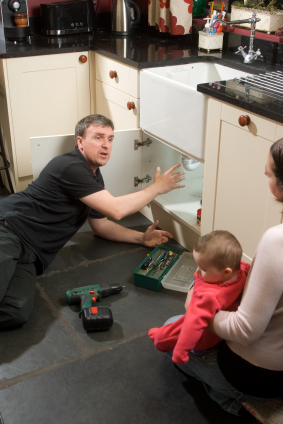 When you call a plumber for a quote, you expect that there will be no issues with what you require, but occasionally, the odd issue may pop up due to changes in the plumbing standards.
One of our clients had decided to install a bathroom on the ground floor of their house. My dad did the original quote for the installation and plans were drawn and put through council. The drainage for the new bathroom was installed. The installation was tested and inspected by a plumbing inspector and it was approved with a green sticker. This all happened two years ago.
The client didn't get the bathroom fitted off due to a change in family circumstances so the project was put on hold. They decided to get the bathroom fitted off this year and because dad and I are no longer doing any more work, they proactively rung two local plumbers to give them a quote on finishing the bathroom. The first plumber was happy to give a quote. The second plumber advised our client that the drainage was incorrect despite them showing it had been approved by council.
The client naturally asked me what could the problem be and I advised them to ring our plumber who did the initial drainage installation because I knew he would be familiar with the current plumbing by-laws and clarify whether the other plumber was correct about the installation.
As it turned out the other plumber was half correct with his concerns, but my recommended plumber was able to provide some easier solutions should something need to be changed.
This incident brought two issues to mind. Firstly, it's important that if you start a plumbing project, it needs to get finished soon after it's started. Plumbing laws change and can add extra expense if they haven't been budgeted for in the original price. In my previous post Renovations need to allow for Plumbing Upgrades I've written that the moment a plumber does any type of work on your property, it is his or her legal responsibility to ensure the rest of the plumbing complies with the current plumbing standards.
Secondly, if you do have two plumbers giving conflicting advice, ring a third plumber and ask for their opinion and if you are still confused, don't hesitate in calling your local plumbing council as the inspectors are (most of the time) generally up with the current by-laws and will be able to give you clarification.
Not all plumbers know their by-laws off by heart. Though, a good, experienced plumber should be able to recognize an issue if they see one and provide you with a solution to fix the problem.
Have you ever received conflicting advice from a plumber or a different tradie? How did you go about finding a solution?
I'm linking up with Essentially Jess for I Blog On Tuesdays.