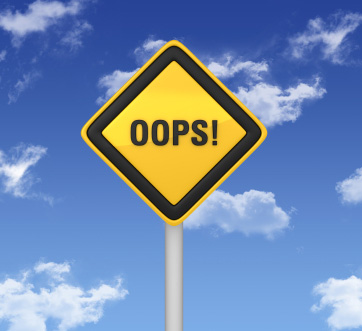 If you're a tradesperson or not, you should check out the entries in Reece's DIY Plumbing disasters competition. It is frightening how creative people can be when installing plumbing themselves and not engaging a licensed plumber.
Illegal plumbing is a huge issue because it can cause a health risk to the user and the greater community. Plumbers are licensed for a reason and their fees are fair in ensuring the safety of the occupants inside the dwelling and the greater community.
My favourite entries would have to be the basin waste connected into the toilet waste using feroppe – photo taken by Brent in QLD, and the toilets installed in the slab at a childcare centre – photo taken by Lee in NSW.
Illegal plumbing can not only become a health risk, it can also cost you money. If you ever put your property on the market and it has illegal plumbing installed, the building inspection will make you rectify the plumbing. This not only costs you money but can potentially cost you the sale of your property because no buyer wants to purchase a property with illegal plumbing.
It's so important that when getting quotes from plumbers, you get 3- 4 quotes. Don't automatically go with the lowest quote if the amount quoted is the furtherest away from the other 2-3 quotes.
Recently, my dad was asked to quote on installing a urinal at a commercial property. My dad allowed for the necessary fees to the Brisbane City Council as well as a floor waste and hose tap which is a plumbing code that must be adhered to. Sadly we didn't win the quote because another plumber quoted more than half our price because he didn't allow for inspection fees, and didn't allow for a floor waste or hose tap. The client thought we were ripping him off for allowing these in our quote, when in fact, it's the other plumber who is doing a shonky job. Unfortunately, when the time comes for him to sell his property, he will have to pay more money to get the job fixed and done right.
Read my blog – USE A LICENSED PLUMBER! If you don't you will end up with some of the entries on the Reece DIY disaster competition.
I'd love to hear how illegal plumbing affects you and if you have experienced dodgy work in your own home or in another property.
*This is not a sponsored post by Reece and all views written in this article are The Plumbette's own.