These indoor clothes drying rack ideas are the perfect solution in your laundry for all year round clothes drying.
It's not till you go through a significantly wet season that you realise how valuable built in drying racks are for your laundry.
While the portable clothes airers are certainly a great solution for indoor and outdoor use, a rack that can be used all year round in the laundry can be practical.
Here are 8 indoor clothes drying rack ideas you can incorporate into your laundry. It's predicted to be a wet autumn, and with a drenched summer behind us, these ideas are a functional way to dry your clothes without relying on your dryer.
Key tips for your own drying rack in the laundry
Look up – consider the wall space above and/or your ceiling to install a drying rack or ladder.
Is there enough air flow in the laundry to prevent mould growth? Consider installing an exhaust fan or have a window open.
Can the rack be hidden, folded up or less intrusive when not in use? Think about the design so it's less of a hindrance when not in use.
String it Along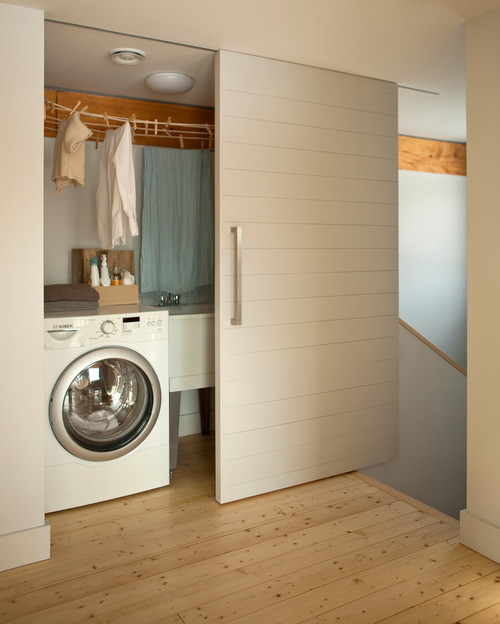 Built in Racks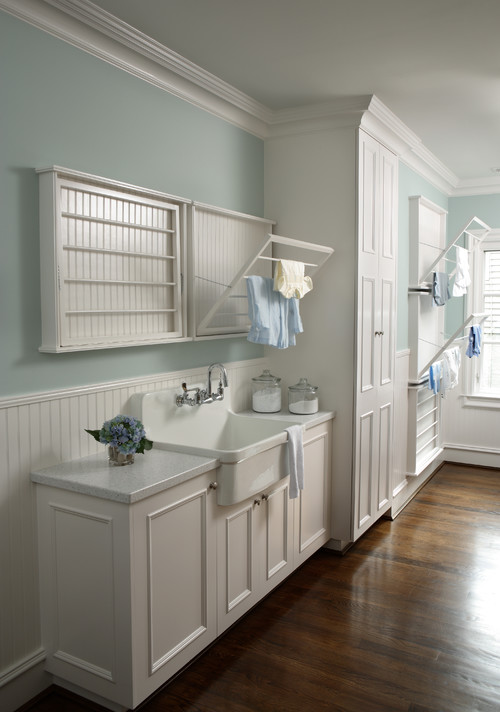 Single Rack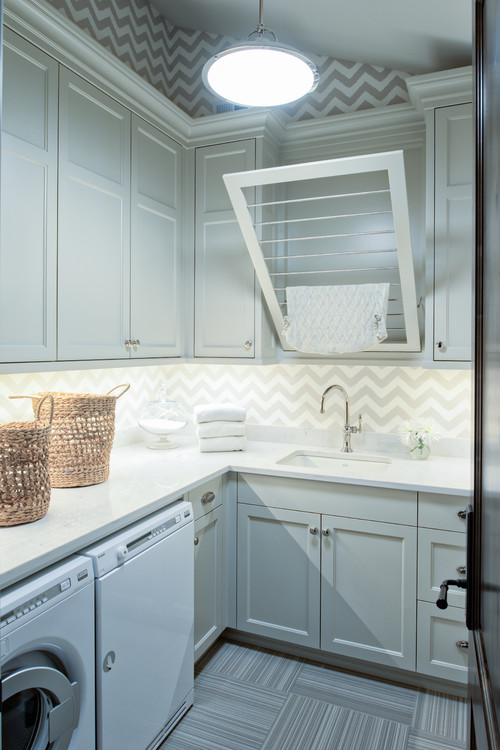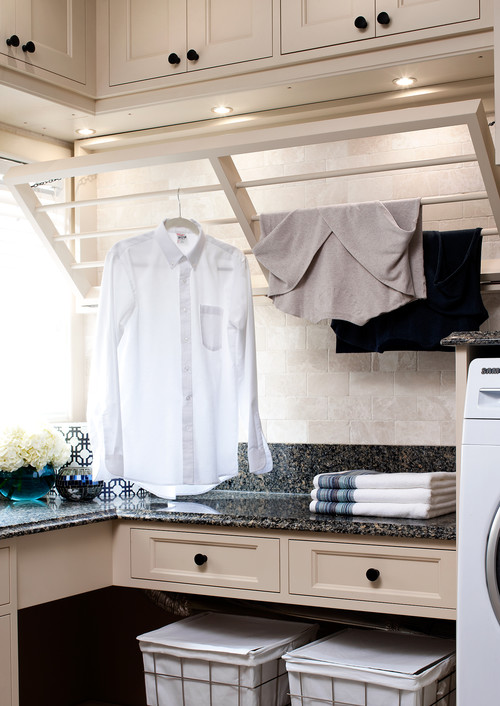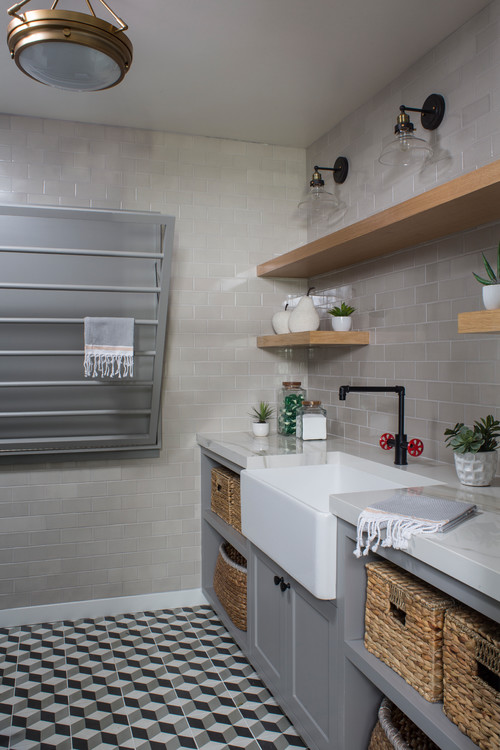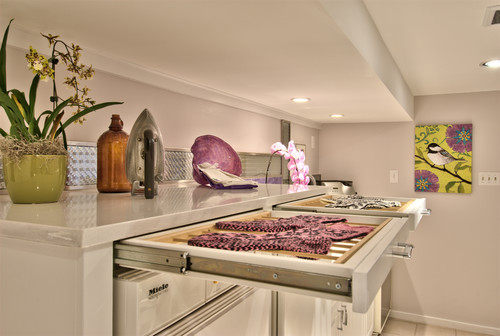 Floating Clothes Line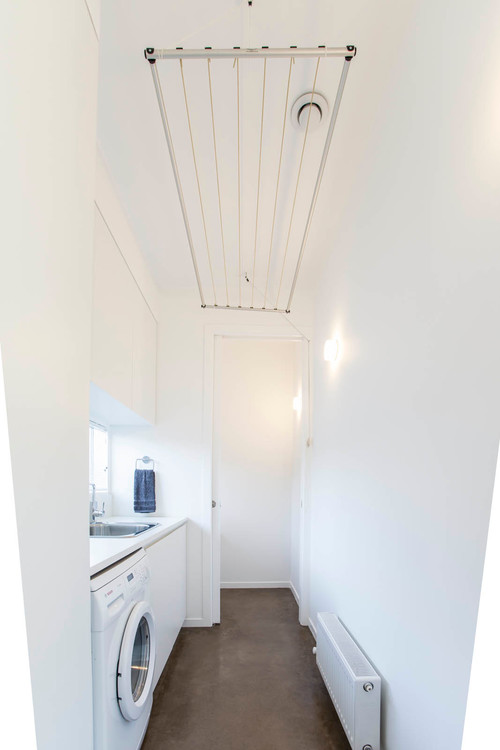 Vertical Clothes Line
 Rails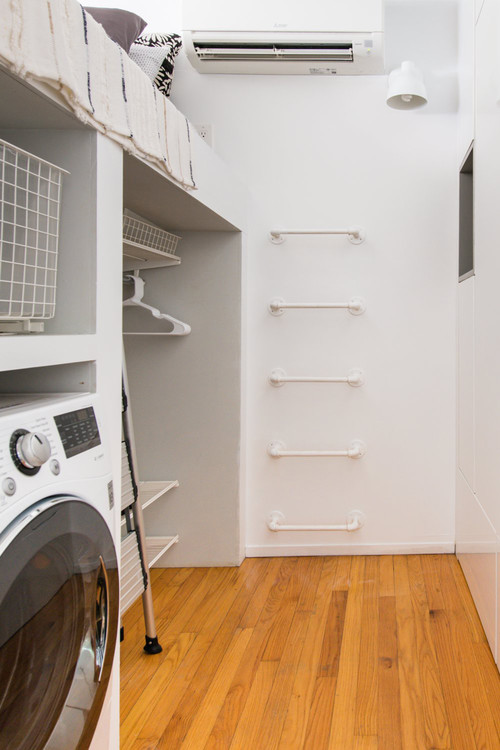 Upcycle a Ladder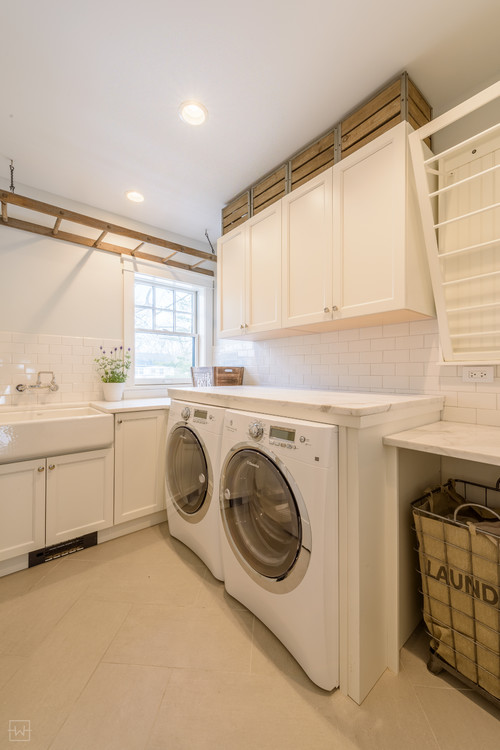 Other Laundry Design Ideas
Main header image by Hendrickson Photography for Shutterstock