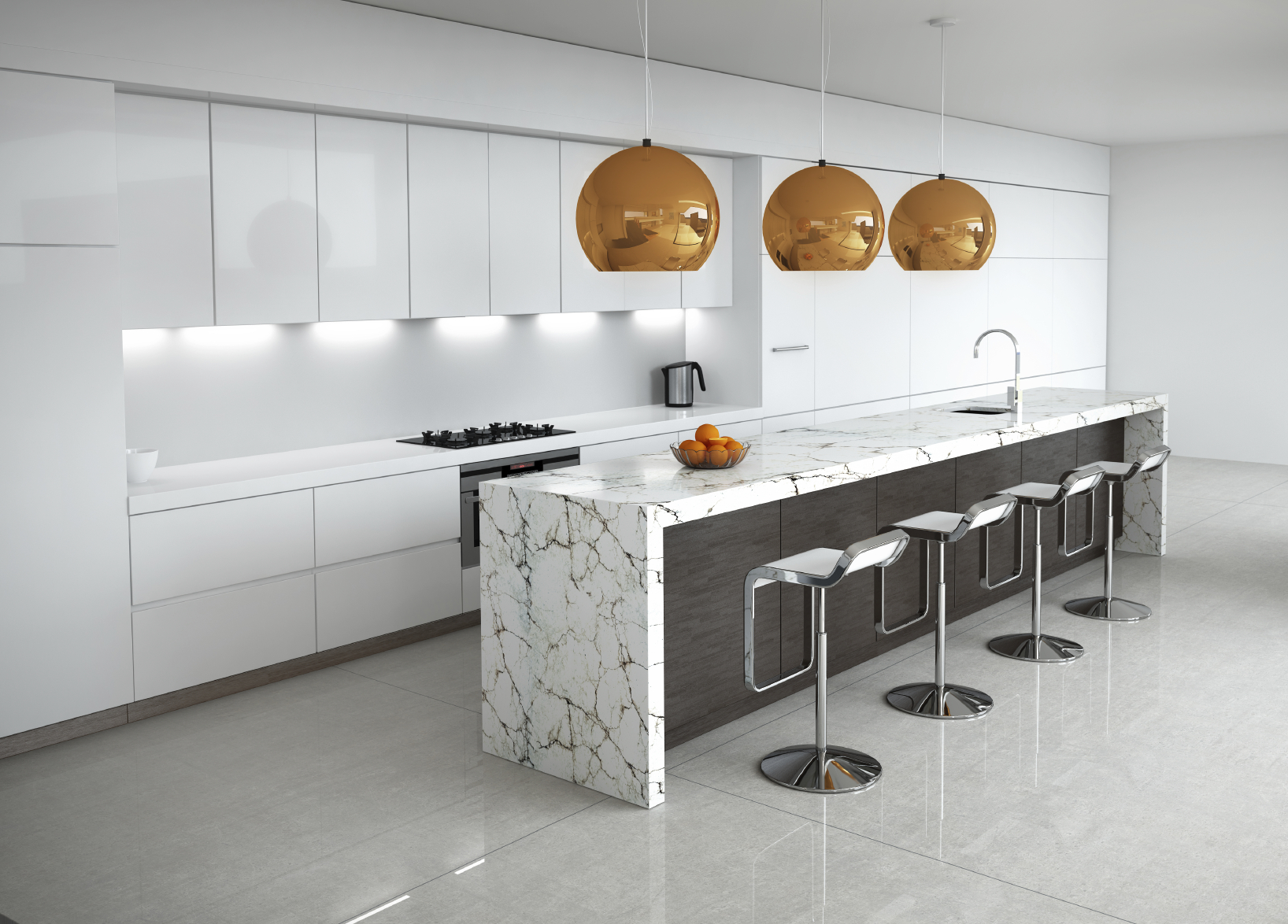 Two weeks ago, I brought to you the bathroom trends for 2016, and this week I bring the kitchen trends that we will see in kitchens in the coming year. Some of the trends are transient to the kitchen.
While it's tempting to include many of the trends seen in wet areas and on shows like The Block, remember to choose materials that you can afford and happily live with for the next 10 or so years. There is no point having the trendiest kitchen in Australia if you don't love the space. But if you are looking to add some different features to your kitchen to make it a talking point or you are just after something a little different, these trends will help you work out what that point of difference will be.
Warm metallics will be supreme in the kitchen next year. Think copper, brass and gold and rose gold hues. The way to incorporate these metalics into your kitchen are through rose gold tapware or a copper rangehood. Silver and stainless steel still have their place in the kitchen, but the warmer metals will be the preferred choice in terms of style.
2. Vintage vibes through the use of old look appliances and homewares will be trending. Kitchens will blend contemporary with vintage wares to create a kitchen that is homely and offers soul. The way to incorporate this trend is through the use of vintage look appliances and retro stools.
3. Porcelain benchtops and splashbacks will be quite popular. It's the new material on the kitchen block. It's a non-porous ceramic that has the same characteristics as quartz-based engineered stone. Except porcelain is a better material that can withstand heat, flame and won't stain. It can also be manufactured to a variety of thicknesses which makes it attractive to those wanting a thin benchtop.
4. Comfortable kitchen stools are going to be popular. The design of kitchen stools have always trumped comfort, but now that kitchens are becoming the dining area of the home, comfortable kitchen stools with a back are going to be a trending look in kitchens.
5. Texture will be king through the use of textured laminates, concrete, stone or timber flooring, and timber cabinets.
6. Neutral colours like warm greys and taupe will be popular as well as a pop of bright petrol or peacock. White and black will still be key contenders in the kitchen. Mint will be a surprising accent colour that looks crisp teamed with timber and white.
7. Thin benchtops will be in demand. Some benchtops can be ordered in as thin as 3mm. Whether this trend will stick around, kitchen designers aren't sure, so be wary of this one unless of course you absolutely love it.
8. Geometric patterns will still be a key player in tiled kitchen splashbacks or rugs on the floor.
9. Natural is in. This can be incorporated from choosing natural stone elements, timber and adding plant life to the kitchen. Timber will be rustic in the form of logs and tree stumps. Pendant lights made from sticks and tree branches will be a popular trend.
What is your take on the trends? Any of them surprise you? What will you add to your kitchen to make it on trend?
Last week on Home Improvement Thursday, we had some amazing link ups. Erin from Seven Little Australian's and Counting shared the demolishing of the front of their house.
Holly from Simplify Create Inspire shared how to declutter your kitchen utensils which I very much need to do again!
A special mention also has to go to my Home Improvement Thursdays partner Nicole who won Business Partner of the Year at the HIA awards. Congratulations on your achievement. It was so well deserved!
Nicole and I love seeing you link up with HIT and thank you for consistently linking each week. Over the next couple of weeks, it would be great to see your Christmas tree and any Christmas decorating you have in your home.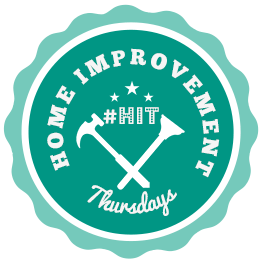 If you're a DIY, home organization, building, renovation, home makeover, home decorating, home maintenance or trade related blogger we'd LOVE you to link up with us below.Here are the HIT rules for how to link up and what you need to do once you have linked up.
Linkable posts, must centre around the topics of DIY, Renovations, Home Organisation, Home Improvement, Home Makeovers, Home Styling, or Home Maintenance.
You can share 1 post each week. Please make sure they are new to the "Home Improvement Thursday" party.
Linking is simple, find the little blue button at the end of the post that says, Add Your Link, and then pop in your URL, and follow the prompts. Your link only needs to be added once and it will automatically show up on both of our blogs… it's that easy!
Grab our #HIT button and pop it on your sidebar. Don't forget to share it with others.
Follow the blogs of your fellow #HIT family, and leave a comment. Please visit and comment on at least three blogs that are near you on the list.
Leave a comment on the post below so we can return the favour and comment on your post.
Don't forget to follow The Builder's Wife and The Plumbette.