If you can't afford to a buy a home in Australia, there may be good news for you if you've been wanting to jump in on the property ladder.
A Sydney architect, Alex Symes, has founded a new business venture called Big World Homes which offers a flat-pack home that owners can 'build themselves'.
Described as "IKEA on steroids", the flat-pack homes offer a solution to sustainability and the housing shortage in Australia.
A one bedroom house measures 13.75 square meters and comes as a flat pack of 37 panels that require a drill, hammer and wrench to put together.
Alex Symes told ABC news, "It has all its water tanks; we have two potable water tanks, we've got one grey water tank, so all the waste water effectively comes to the grey water tank, you add an additive to it and then effectively that's safe to go on your garden.
"We've got the gas cylinders for cooking and also for hot water heating, [and] we've got batteries at the back — they're linked to the solar PV and that's effectively what runs all your lights."
Currently, Australia has the biggest houses in the world averaging 89 square meters, but the demand for smaller homes has increased as they provide an affordable housing option for home owners.
The flat-pack designed home from Big World Homes will set customers back $65,000. It includes 'the trailer the home sits on, off the grid-technologies and all the white goods.'
The extra costs involved in getting the house is finding the land to place it on.
Alex explains, "We actually need to be able to curate land, big blocks of land, say brownfield sites or other pieces of open land in which we can host these big world communities.
"These pop-up communities where people who want to, say, spend a couple of years saving for a deposit or have a more flexible approach to their housing lifestyle can live on site on these curated communities."
Tiny homes are becoming a worldwide trend.
"This is happening around the world. WikiHouse chapters occur in every state of Australia. Big in the US. Big in the UK," he said.
"Big World Homes in some ways is Australia's answer to this — a home-grown version."
While the flat-pack home design may appeal to some, it may not appeal to many who have large families or prefer living in a bricks and mortar home in the suburbs. But the tiny homes are designed to be transitional housing, to bridge the gap from renting and owning.
What do you think of the flat-pack homes? Would you live in a flat-pack home?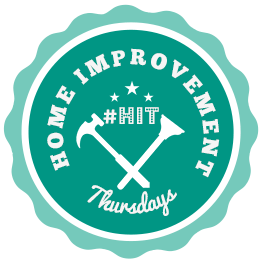 Home Improvement Thursday Rules For Linking Up
If you're a DIY, home organization, building, renovation, home makeover, home decorating, home maintenance or trade related blogger we'd LOVE you to link up with us below. Here are the HIT rules for how to link up and what you need to do once you have linked up.
Linkable posts, must centre around the topics of DIY, Renovations, Home Organisation, Home Improvement, Home Makeovers, Home Styling, or Home Maintenance.
You can share 1 post each week. Please make sure they are new to the "Home Improvement Thursday" party.
Linking is simple, find the little blue button at the end of the post that says, Add Your Link, and then pop in your URL, and follow the prompts.
Your link only needs to be added once and it will automatically show up on both of our blogs… it's that easy! Grab our #HIT button and pop it on your sidebar.
Don't forget to share it with others. Follow the blogs of your fellow #HIT family, and leave a comment.
Please visit and comment on at least three blogs that are near you on the list.
Leave a comment on the post below so we can return the favour and comment on your post.
Don't forget to follow The Builder's Wife and The Plumbette.