If you follow my Instagram account you would see a whole lot of bathrooms with wooden vanities or some sort of timber feature. On one hand I have the artistic flare of my personality go 'ohhh' and the practical plumber side of my brain go 'noooo'.
Timber and water don't mix well and when installed in a bathroom I can guarantee it will age and get water damage if it's not looked after well.
But I can't help but love seeing timber in a bathroom and so I've sourced some gorgeous timber vanities from Reece and Roger Seller to share with you if you are looking to renovate and add some natural beauty to your bathroom.
If you are on a tight budget, but love the timber vanity look, I would upcycle an old wooden vanity cupboard and install the basin on top. Just ensure the vanity is well coated and varnished to prolong it's life in a wet area.
Here are some of my favourite timber vanities from Reece. When you see the prices you'll understand where the couples on The Block spend their money. 😉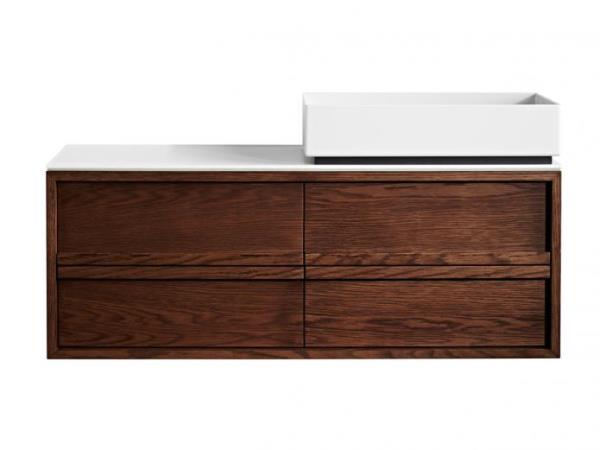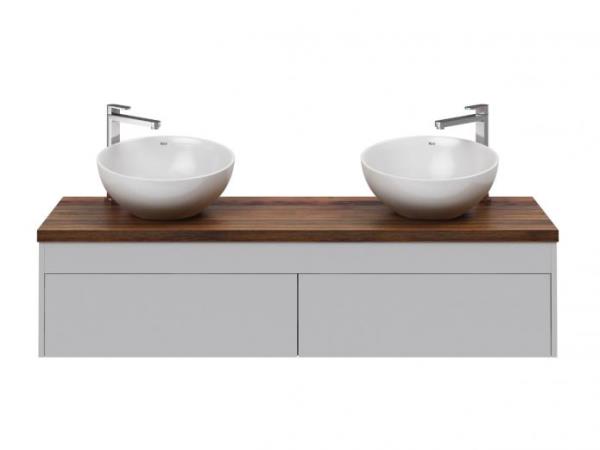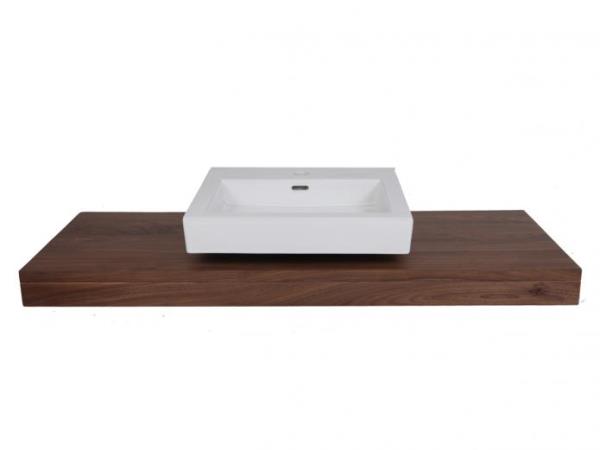 This miniature wall basin from Roger Seller would work well in a powder room.
Talking about timber, last week Renee from Mummy Wife Me shared how her husband Dave made these fabulous wooden flower pots. Don't they look amazing on the white fence? Dave gives a full tutorial on how to make your own pots here.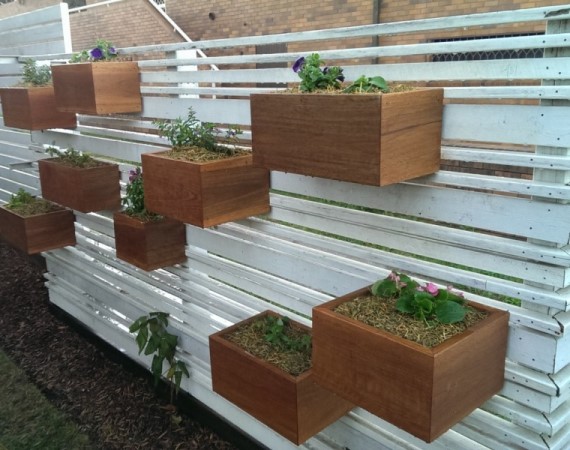 Aaron from Mayfair Plumbing shared his tips on buying a gas cook top and oven. Dad and I had our fair share of headaches when clients would purchase their own gas cook top only to find it couldn't be converted to the gas they had hooked up to the house.
Are you a fan of timber in your home? Done any DIY projects this spring?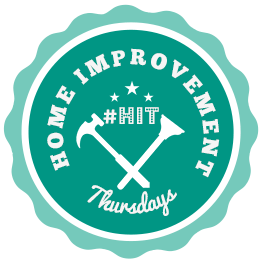 If you're a DIY, home organization, building, renovation, home makeover, home decorating, home maintenance or trade related blogger we'd LOVE you to link up with us below.
Here are the HIT rules for how to link up and what you need to do once you have linked up.
Linkable posts, must centre around the topics of DIY, Renovations, Home Organisation, Home Improvement, Home Makeovers, Home Styling, or Home Maintenance.
You can share 1 post each week. Please make sure they are new to the "Home Improvement Thursday" party.
Linking is simple, find the little blue button at the end of the post that says, Add Your Link, and then pop in your URL, and follow the prompts. Your link only needs to be added once and it will automatically show up on both of our blogs… it's that easy!
Grab our #HIT button and pop it on your sidebar. Don't forget to share it with others.
Follow the blogs of your fellow #HIT family, and leave a comment. Please visit and comment on at least three blogs that are near you on the list.
Leave a comment on the post below so we can return the favour and comment on your post.
Don't forget to follow The Builder's Wife and The Plumbette.