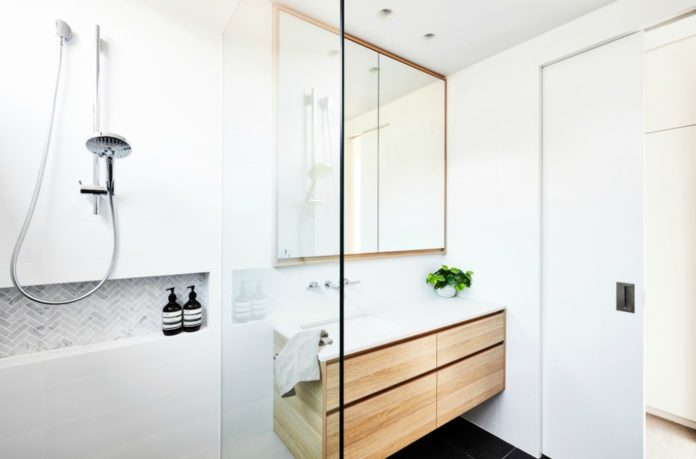 Bathrooms with a timber vanity unit evoke a warm atmosphere and are a great way to introduce a natural element to the space.
While I love the look of timber in the bathroom, I'm also cautious of using this material as a vanity because water and timber don't mix.
Even if the timber has been treated to withstand moisture (which most are) the water can penetrate the protective coating if not wiped away.
To make any timber vanity unit work in a bathroom it needs to be
Well treated
Regularly maintained and recoated for water protection
Regularly dried when splashes occur to prevent water damage
Cleaned with a mild, non-acidic and non abrasive detergent and soft cloth
Plumbers are always the best to ask which vanity material lasts, as they regularly go back to fix tapware.  I can guarantee most plumbers will agree timber vanity units will age and get water damage if they're not looked after well.
If you absolutely love a timber vanity unit in the bathroom, opt for a different benchtop which is hardy to water (manufactured stone, laminex etc). This can keep the vanity itself protected. It's an ideal solution for family bathrooms.
I can't help but love seeing timber in a bathroom though.  I've sourced some gorgeous timber vanities from Reece and Roger Seller, most are a veneer as these can offer better protection from water damage.
Alternatively, you can convert a buffet or drawer unit into a vanity. Sometimes these can be more affordable and come in a better right size for your bathroom.
Timber Vanity Units to Consider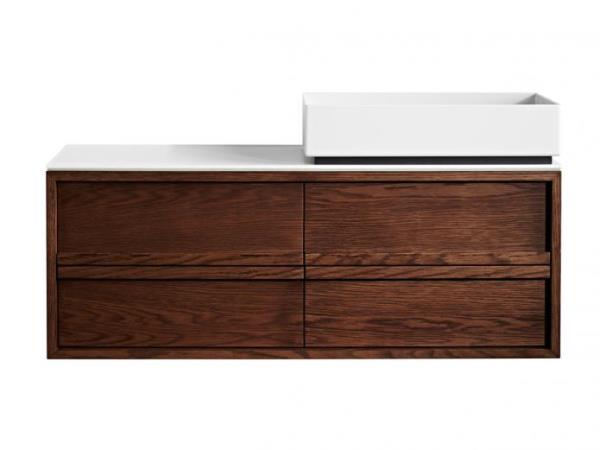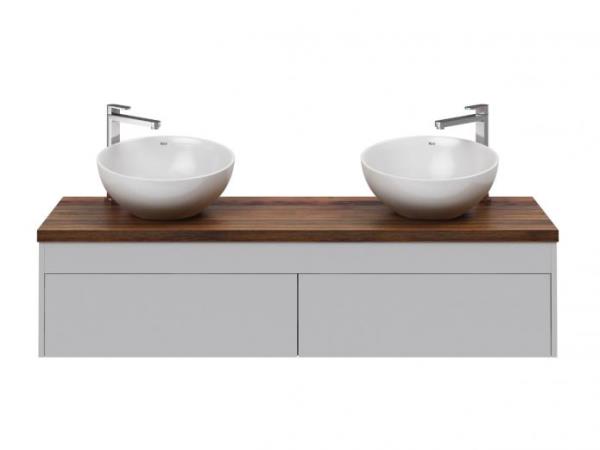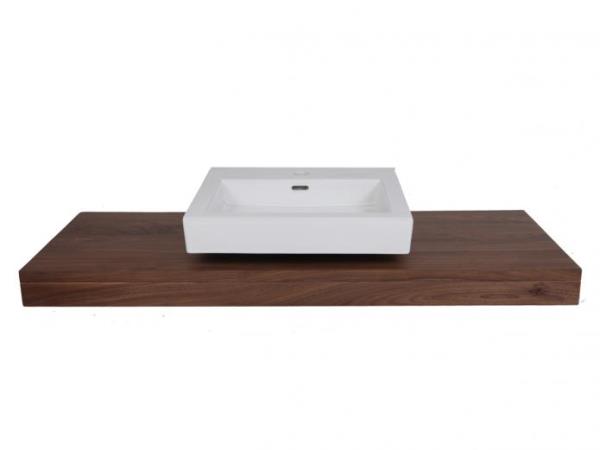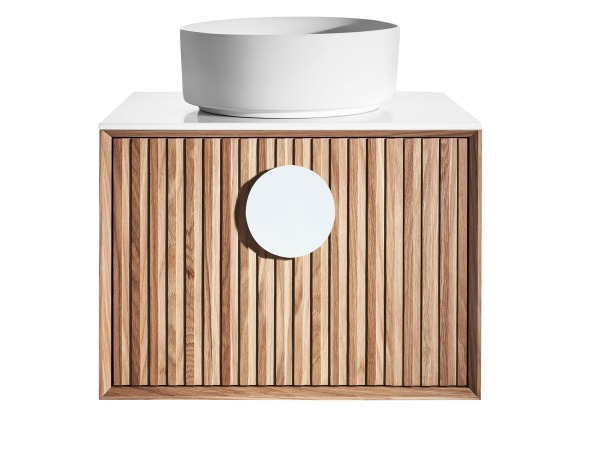 This miniature wall basin from Roger Seller would work well in a powder room.
Are you a fan of the timber vanity unit in the bathroom? What have you done to protect the timber in your bathroom?