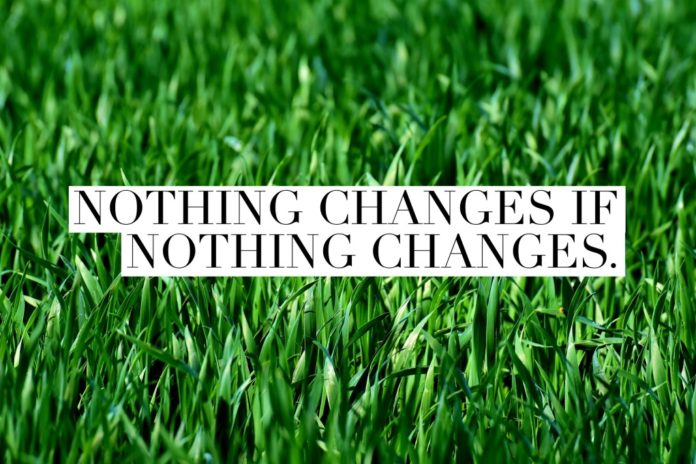 This time last year, I was very unsettled.
I was anxious about our future. Well more mine. What the heck was I meant to be doing? I felt like whatever I put my hand to, it didn't bring the results I had expected. Our finances were not good – not for lack of working, because the work was there, but being paid for that work was another story.
Mid October last year, it had been 5 weeks since I had been paid. Even though I had practiced the business principle of not having all my eggs in one basket, the one basket that brought in the most income wasn't coming through and it was stressing me out. The thing was it had happened many times before. The other eggs weren't paying on time either which meant savings had to be relied upon to get through tough weeks.
I have lived through weeks, months… years where I would be told I couldn't be paid on time, because the company hadn't been paid themselves. My argument in my head was, 'I'm not working for your clients, I'm working for YOU.'
The sad reality is too many businesses give work to people they can't afford to pay. They wait for one payment to come through so they can pay their next invoice. Cash flow is non-existent. We hear people of living pay to pay, but there are also businesses that do this too. It can leave workers in the awkward situation of not knowing if they have a job or not.
Anyway, I persevered for a few years with my situation and then got sick of it and jumped.
I had NO IDEA where I was going to land. And that is always scary… but it's the best part of the story because the unexpected can be better than the expected.
I wrote this post about change because I knew I needed to change my circumstances, but I didn't know how. I felt like my options were limited.
A year has gone by and I'm in a much better place than this time last year. It's amazing what can change in a year, but also how an intention on change and action can redirect the trajectory of your life.
When you feel like your options are limited, it's time to brainstorm and open your mind to new things. Talk to friends and business people and get their insights.
I've been in my new job for 7 months and I remember when I first heard about it, I wrote it off because there was 7 weeks of full time training involved. How the HECK was I going to achieve that with three kids? Daycare days were limited, and after and before school care was at full capacity. Plus the cost of all the care would surely gobble up my pay! I didn't know how I was going to juggle my existing writing work while working full time. It was going to be tough.
But I still applied, got the job and planned each week, with help from my village. And here I am 7 months in.
I've got new friends and colleagues, I've learned new skills and have had to embrace constant changes, because there have been a lot in my job.
I'm also in a much better position financially and I don't have to worry about not being paid for weeks. I've been able to be selective of who I write for and have even dipped my toes into other writing avenues I had always dreamed, but never thought would occur.
Prayer was a major part of the change in my life. I had a lot of people praying for me. I was praying A LOT for me to work out what my next step would be. But God revealed each step as I needed it… and there are plenty more steps to take in the future because I know I'm not meant to settle where I am right now. But it's where I'm meant to be at the moment.
Being an available mother to my children is important. Working from home also suits me so well. The balance is never easy, but I make it work.
One thing I have learned in this past year is change is only one decision away. But making a decision to change is much easier than stepping out to make that change.
If you're feeling unsettled or anxious because your current circumstances are not how you planned, be open to new opportunities. As the saying goes 'nothing changes if nothing changes.' Don't write off an opportunity or possibility because it may seem too hard. You don't know if you try. Brainstorm solutions to the problems that stop you from what you want to do. If you really want to do a particular thing, you will find a way to do it.
Have you made any changes this year? What do you do when you feel unsettled?