This post has been written in collaboration with Upskilled
It's quite rare for anyone to really know what they want to be when they grow up.
I had friends in high school who were adamant they wanted to be a lawyer/doctor/vet – and then university would confirm later they didn't want to have that career after all.
We live in a world where new jobs are created everyday and new skills are needed to keep up with the job demand.
Back when my dad first started his apprenticeship, what you studied was what you did as a job for life. There was no such thing as workplace health and safety officers, social media managers, personal trainers or even personal fashion stylists.
But these jobs have now become just as common as being a plumber or a nurse or teacher.
Entrepreneurship is on the rise in Australia as many driven people start their own businesses or build an income from being an influencer online.
The career opportunities are becoming endless due to advancement of technology and discovering new needs that can be turned into money-making businesses and jobs.
No wonder many of us don't know what we want to be when we grow up. The career list is endless and always evolving.
So what do you do when you want to do something, but you're not sure what?
My advice is to do an online course.
An online course is never wasted knowledge because you learn something new and sometimes the skills you gain can be used in other career applications.
When I finished high school I really didn't know what I wanted to be, but I knew if I had a mixed variety of work, I'd be happy.
Thirteen years later, I've had a few career changes and small business start-ups. To work in those areas, I had to do some sort of study to get the knowledge needed to make the career changes.
I've been educated in all types of formats – Business College for my Marketing and Business Diploma, TAFE for my plumbing apprenticeship, and online for my Diploma in Personal Styling. My favourite way to learn has been studying from home, via an online course. I found I could study at my own pace and spend more time on the subjects and topics I was interested in, as opposed to dwelling on stuff that's good to know, but not really essential for doing the job at hand.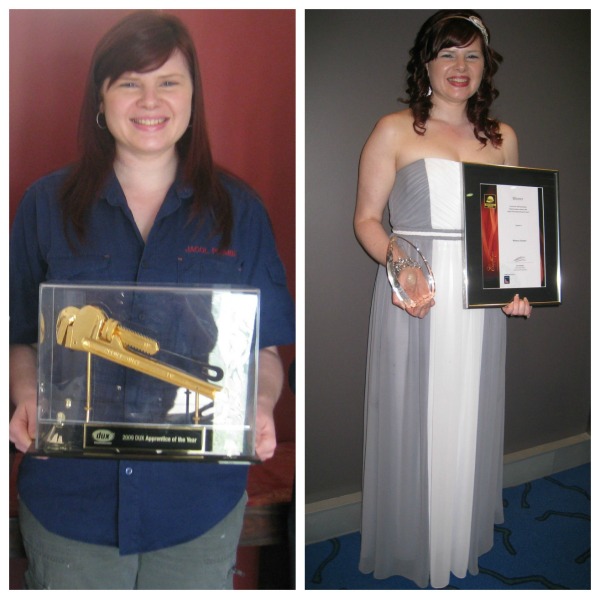 The only downside to doing an online course is being disciplined to study and committed to completing the course. Some people find self-paced learning is not for them because they aren't self-motivated to set time away to study.
But like anything in life, if you really want to do something new or change a career, you will find the time to make it happen.
Upskilled have a range of online courses that can be studied from home which can give you a foot into the door of a new career. An online course is a great way to feel like you're still moving towards your goals, even when you feel stagnant about where you'd like to work.
Upskilled are passionate about helping mums and dads 'upskill' when they are busy with a family or need a course that can fit in with their hectic work lifestyle. Full-time education is often unattainable when you're working a full-time job, raising a family, paying for a mortgage and are time poor. Upskilled makes education easy with their online courses for those that want to 'up skill'.
Not only do individuals put themselves through an Upskilled online course, there are many companies who choose to put their staff through Upskilled to gain further qualifications.
There are over 300 courses available and over 15,000 students have completed an Upskilled course which has given them the skills and knowledge required to step into their new career. Upskilled's certificate and diploma courses help students qualify for their chosen career tomorrow.
When I studied my Diploma in fashion styling, it was during a time when the Global Financial Crisis hit and no one was really sure how the world was going to recover financially.
But eight years later, we've got through and so much life has been lived in those years.
When the time passes by, you may as well still be moving and learning, so doing an Upskilled course is one way of preventing yourself become stagnant.
Check out the Upskilled website for their list of online courses.
You just never know where an online course could take you.
Have you ever studied an online course? How did you know what you wanted to do? Do you still know what you want to do when you grow up?
This post has been written as part of my disclosure policy. All opinions are my own.