Make an Australian Native Floral Wreath for Anzac Day this year. It's a simple way to commemorate the Australian and New Zealand Army Corps soldiers who fought and died for our country.
Anzac Day is certainly going to be different this year, with no services due to COVID-19.
We would usually head to the Salisbury RSL service to remember the Anzacs. It would also be a chance for us to see dad play his bugle.
Instead, at 6am, he will be playing The Last Post on his driveway.
During the Anzac Day service there would be readings, memories shared and hymns sung. There would also be the traditional laying of the wreaths.
Just because we can't get to a service this year, doesn't mean we can't take time to remember and have our own time of silence.
Why not make your own wreath to lay on your footpath as a sign of remembrance?
Australian Native Floral Wreath for Anzac Day
Materials
All you will need is
Australian native branches and flowers – any that you can find in your garden
Wire
Twist ties

Instructions
Twist the wire into a circle. I used two pieces of wire.
Curl the branches around the wire and use the twist ties to secure in place. Keep layering your leaves and flowers around the wire. It doesn't have to be perfect. As you weave the branches, use the time to remember.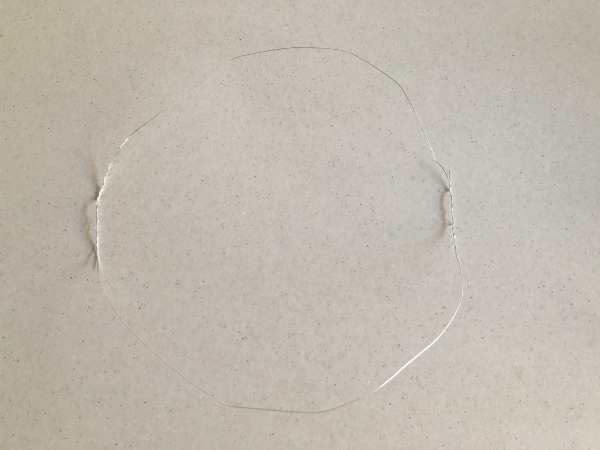 Tips
The Bottle Brush branches are easier to manipulate into a circle so use more of these.
 Use any colour ties you have. Use pipe cleaners or tape if you don't have ties.
If you don't have any wire, use a wire coat hanger. Alternatively you could just tie all the branches to each other to create the wreath.
How will you be remembering ANZAC Day this year?