If you're not sure whether to get Matte Black Tapware installed into your home, you need to consider these 10 reasons why you SHOULD include it into your renovation.
This post has been written in collaboration with Meir Australia
When the Matte Black Tapware phenomenon started a few years ago, I wasn't riding the train. In fact I was pro chrome all the way.
But 2 years later since writing my post about the pros and cons of black tapware, I'm jumping on board.
I love the simplicity and boldness of a matte black mixer. The longevity of the trend is one which won't wane and I'd say it's here to stay for a while yet.
If you're trying to decide between tapware colours, here are 10 reasons to choose matte black tapware for your bathroom renovation.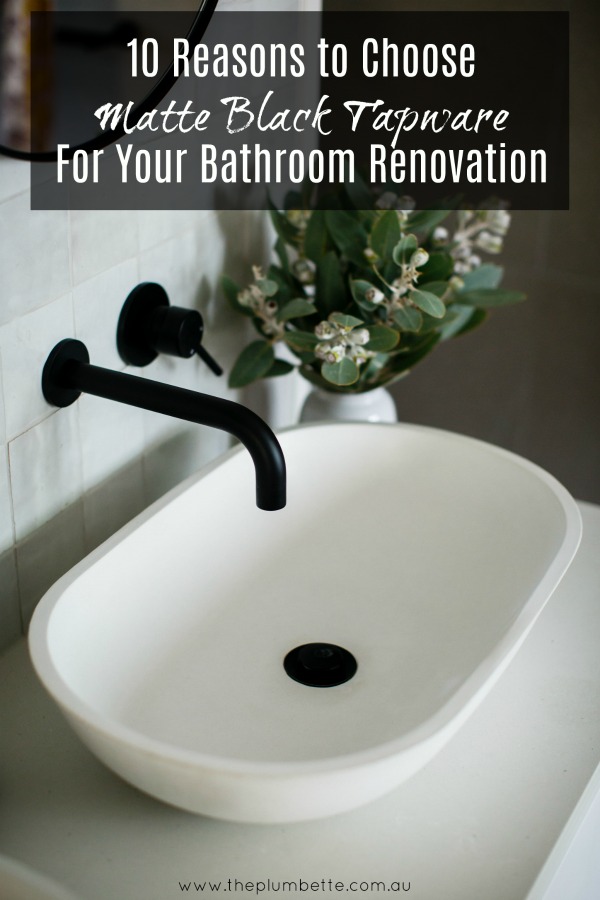 1. It is cost effective
When choosing a coloured tap, you will pay considerably more than a chrome tap, which is more readily available and still a popular choice.
Black tapware is priced between chrome and other metallic tapware, making it a cost-effective alternative when looking for a point of difference with tapware in your bathroom.
2. It goes with a variety of bathroom styles
Matte black tapware can be installed in a variety of bathroom styles. From boho to traditional to contemporary and industrial style bathrooms, black tapware will fit right in. Even the steam punk style bathroom can do well to feature matte black tapware with its copper accessories.
3. It can modernise a bathroom instantaneously
If you have a bathroom that needs a modern update, matte black tapware is your friend. It will instantaneously update a bathroom in need of a renovation.
4. It's readily available in conjunction with chrome
Most tapware brands will come in a choice of chrome or matte black, making it readily available from your local plumbing supplier.
5. It can make a statement
Black tapware stands out and can be the only statement you need in your bathroom to give it a focal point. When teamed with a pastel or lighter splashback, your matte black tapware will standout for the right reasons.
6. It goes with a variety of colour schemes
Whether you're a fan of all white bathrooms, or a monochromatic colour scheme, black tapware will fit right in. For all other bold colour choices like teal, millennial pink, sea foam and even your pastel colours, black taps will go beautifully with this colour scape.
7. Easy to change when the trend sways a different way
No one can predict when a trend will sway, but it's safe to say black tapware is here to stay. But if it ever did become less popular than it is today, it's easy to change over. Unlike tiles and fixtures, tapware can be disconnected and replaced with a different metallic colour of choice.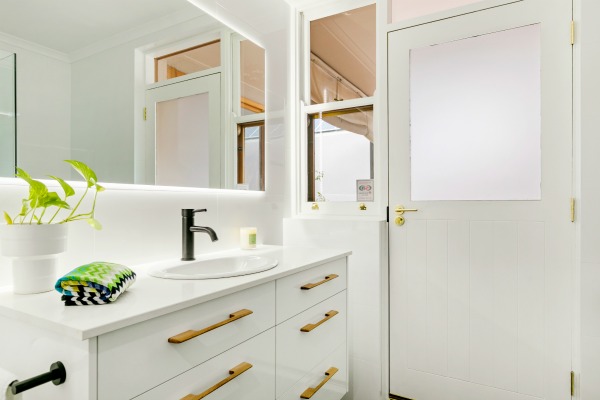 8. It can match other accessories in the bathroom
One of the benefits of installing chrome tapware was the ability to match it with the accessories in the bathroom like the plug and waste, bottle trap, towel rails and even the toilet roll holder.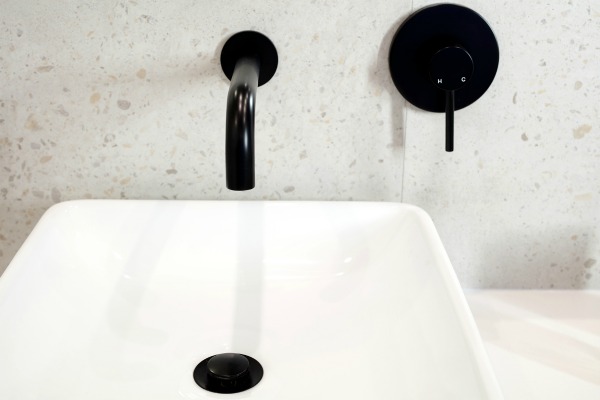 Matte black accessories are readily available to match with your black tapware, creating a cohesive look in the bathroom.
9. It's an affordable focus in an all-white bathroom
Bathroom renovations can require a big outlay of cost and one way to keep the project budget friendly is to choose a white bathroom scheme in the way of tiling and bathroom fixtures. Install matte black tapware and you will have a bathroom that won't look quite stark and will fit in within your budget.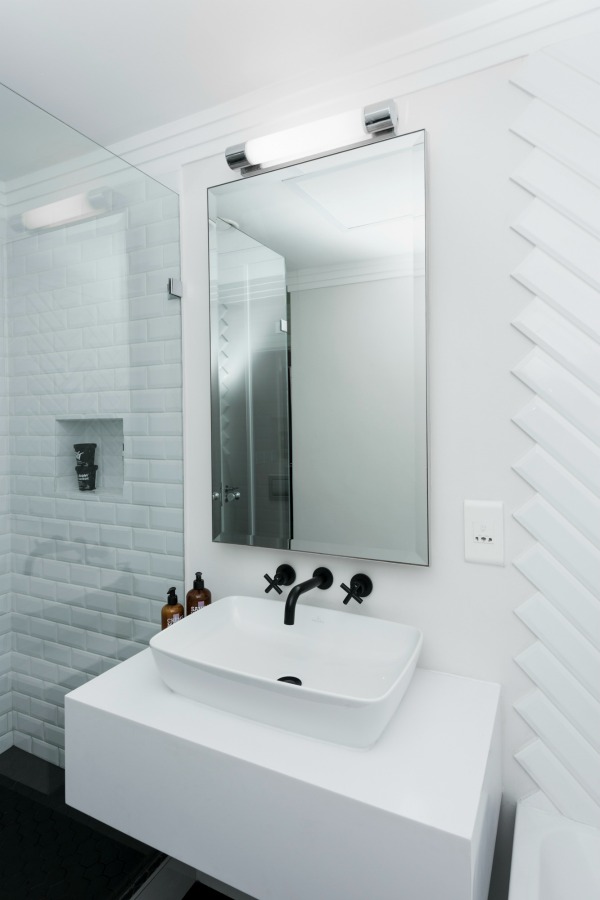 10. It looks fabulous
I've never seen a bathroom with matte black tapware that I've never liked. You can bank on black taps being a hero feature in your bathroom, no matter the style or colour scape of your bathroom.
Hopefully you're no longer sitting on the fence to include matte black tapware into your bathroom renovation. It truly will give you an amazing finish to your space.
Disclosure: This post has been written in accordance with my disclosure policy.