When Maggie requested a desk for her bedroom, I went on the hunt for a 'kids desk with storage'.
My daughter is a bower bird and loves to collect and display all her treasures. She loves all types of stationery and enjoys curating a collection of items for play.
The desk would offer her a space to write, draw and build LEGO or play with her itty bitty toys.
It was important for the desk to have a hutch to allow for storage for all her toys and stationery.
I found the Como desk from Fantastic Furniture to be exactly what we needed. We also added the Emily office chair which fits perfectly with the colours of her room.
There are a number of different options for kids desks with storage. Majority come as a flat pack and can be ordered online.
Kids Desks with Storage
I compiled a few options for Maggie to choose from. These were some of the options.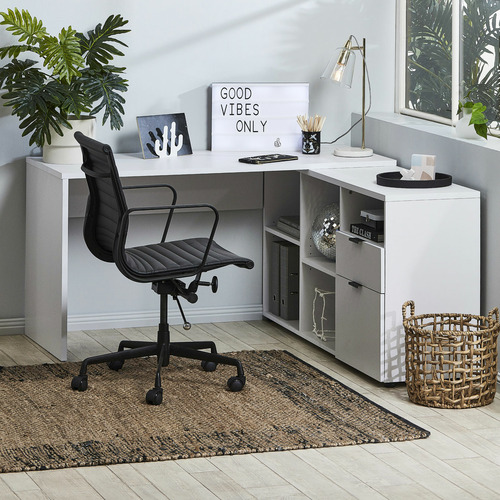 You could also see what is available on Facebook Marketplace to find one that is already pre-made and at a fraction of the cost.
The configuration of the bedroom also plays a big part in choosing the right desk.
Before we set up Maggie's desk, the other side of her room was in need for a tidy up. We removed the kitchen set and found places for other toys in her wardrobe.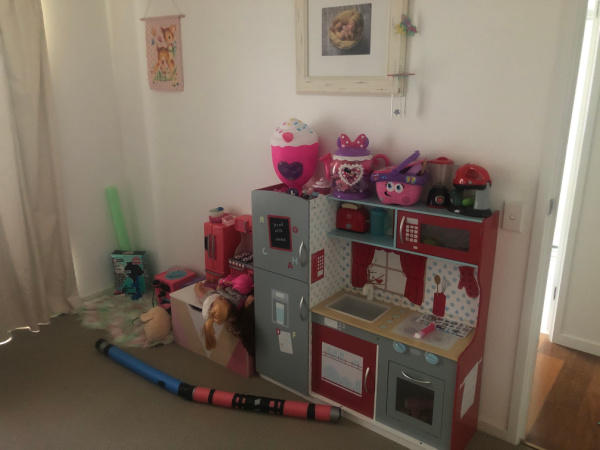 It was a surprise for her to see the new room and she  has since moved around toys to suit how she wants the desk to look.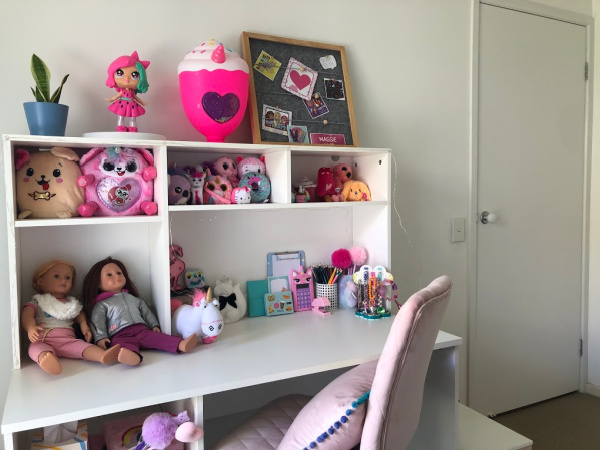 She does own quite a lot but the desk keeps it all tidy and in one place. It's also offered another surface area for play.
Other Bedroom Posts
Disclosure: There are affiliate links on this post. Should you choose to purchase an item I will receive a small commission at no extra cost to you. All prices are current at time of publishing.