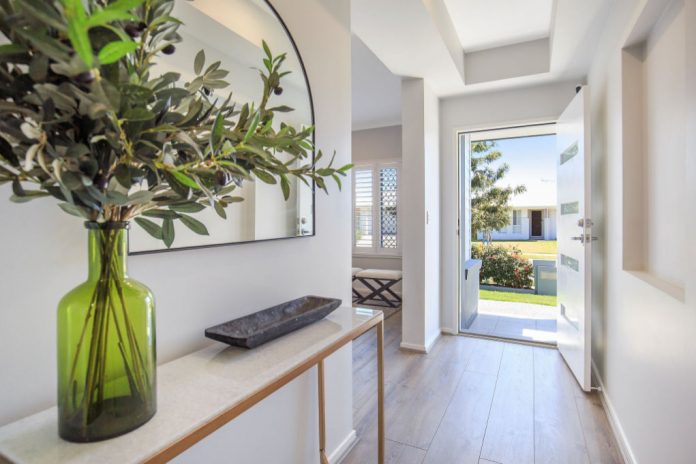 Is it necessary to style your house in a hot market? Let's explore the three reasons why property staging is a must in a seller's market.
Right now in Australia it's a seller's market, but we all know too well that this can flip at any time.
For buyers, purchasing a house has been incredibly stressful over the last 18 months as COVID has impacted investment behavior.
Some homes have sold for way more than the asking price due to demand.
With the current housing market being red hot, it's a common assumption to let property staging go by the wayside. Why bother styling a property that will sell in a hot market?
But this assumption is further from the truth. Now more than ever, styling a home for sale is going to be a necessity. Here's why.
1. Staging a home for sale leads to better online engagement
Not only has the pandemic changed the way we live, it's also changed the way houses are sold.
It's more important than ever for the photos to stand out online as this may be the only option available for buyers to see the property before they make an offer.
Utilizing online listings, virtual inspections and social media have all become the new norm for selling homes in Australia. Real estate listings have had to adapt to lockdowns and restrictions.
It's no longer necessary to use your local real estate agent to sell your property either.
Real estate agents with a credible online presence, utilizing the latest technology for virtual tours are being sought to sell homes.
If you're planning to sell your home, find a real estate agent who has a successful online presence as this is the way of the future for selling homes in Australia.
2. Styled homes broaden the audience reach to interstate investors
A styled home combined with online marketing work together to draw in a larger audience, nationwide.
Right now, many Melburnians and Sydneysiders are looking to Queensland to purchase a property due to lifestyle and affordability.  With the lockdowns in place down south, virtual inspections and online enquiries are the only way they can inspect a home for sale.
Staged homes are going to draw in more clicks and shares than a property that hasn't been styled. The emotional response online can broaden the audience to those wanting to make a sea change.
3. Staging a home for sale puts it ahead of local competition
Styling a home to sell can not only elevate the home but present it in the best possible light ahead of its competition.
With more sellers entering the market, the only way your property will stand out from the competition is to style it.
Property styling draws an emotional response from buyers and this will put your property high on the priority list amongst the other houses available in the area.
My parents put their home on the market last Tuesday and it sold in less than a week.
They engaged with one of Brisbane's most highly sought after property stylists Stagency. After the successful sale of their home 2 years prior due to Mel's styling, it was a no brainer to get Stagency in again.
The staging of their home, despite the market being more favoured to them as a seller, made their property stand out amongst those listed in the area.
An emotional attachment was made through the virtual tour by Zac McHardy of Harcourts and Zac's phone and inbox was infiltrated with enquiries and offers.
While you can property stage a home yourself, a stylist will have an eye for what will draw buyers in. Utilize the professionals to ensure the best outcome for the sale of your home.
Other Property Styling Posts