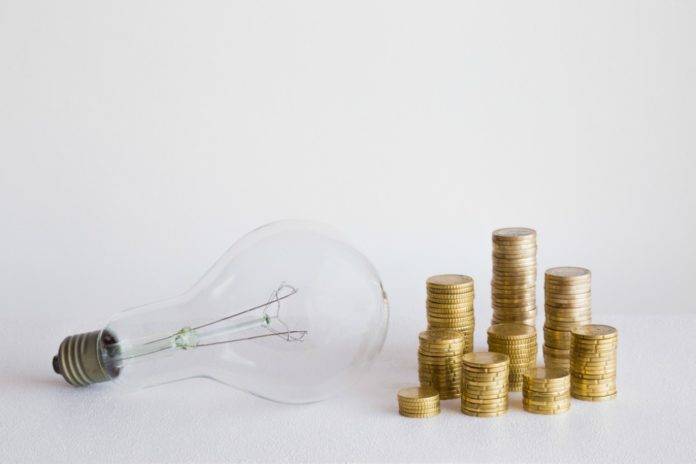 This post has been written in collaboration with Electricity Monster
When it comes to gas and electricity bills, I'm usually a pay and file away type of gal. I had assumed I was getting the best deal because I'm loyal and I pay my bills on time.
But I recently found out I WASN'T getting the best deal for my gas and electricity bills –  despite having done the research a few years ago and assuming the combined account discounts I had received then, would follow through to now.
I usually do a quick peruse of my electricity bill because we are always in credit due to our solar. The only time I give it a thorough look through is if the solar hasn't been as good that quarter. It's often a reminder to get the solar panels cleaned to ensure they draw in at their best capacity.
However my gas bills have been steadily increasing each quarter. I know there are only two companies we can use when it comes to gas, and a few years ago I had chosen the best deal at the time.
Our recent bill prompted me to check to see if we could do better on our gas. After looking through our bill, I could see no discounts for having both accounts with our current provider and we got a measly $0.88 for paying by direct debit each quarter.
I didn't know if there were more companies available to choose from for our gas, so I headed to Electricity Monster, an electricity rates comparison site. Their site allows you to enter your details (including street address) to find a better deal on electricity and gas. Their free service is available to anyone wanting to get a better price for their gas and electricity bills.
Saving with Electricity Monster
I entered my details on Electricity Monster and it took a while for the search to bring up any results. Eventually I was directed to give them a call and quote my reference number.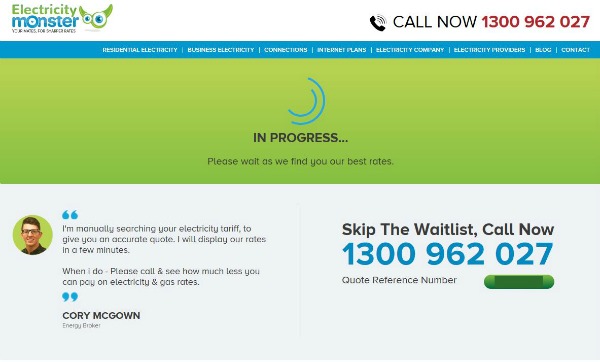 As soon as I rang through, the consultant asked me if I was Rebecca because one of his colleagues had been trying to call me. He must have tried to call me the same time I rang through.
Due to our high solar tariff with our current provider, the consultant advised the best way to get a better deal on our gas was to ring our supplier and check we were getting all the discounts applicable. He told me to look through my bill and find if any discounts had been applied. I couldn't find any. He advised I was entitled to at least the combined account discount and was helpful to advise what to say to get the said discounts available to me.
So I rang my provider and I was told I was definitely eligible for a discount, but it would only last for 12 months – hence why the original discount I got years ago had dropped off.
The moral to the story is don't assume you're getting the best deal on your electricity and gas and secondly head to Electricity Monster to find out what the best deals are to your property. I was really impressed with how quick my enquiry was handled and the free advice I got, which I've worked out will allow me to keep $400 per annum in my pocket, rather than in my provider's.
My situation was unique due to our high solar feed in tariff, but I was very grateful the Electricity Monster consultant gave me the advice he did, despite there being no sale for him. That's genuine service worth sharing about. If you need to check you're getting the best deal for your gas and electricity bills, head to Electricity Monster.
How often do you check your electricity and gas bills? Have you noticed an increase in gas bills over the last year?
This post has been written in accordance with my disclosure policy.