I have made my own air fresheners for the bathrooms since I went to a "make your own cleaning products" workshop a few years ago.
Making your own is cheaper, better for your health and when you have the ingredients on hand, you're never without a spray.
But, I have had Mask advertisements in my Facebook and Instagram feed.  I recently took up their promotion of buying one box and getting their top selling products in a box – free.
The names of the scents and reviews had me intrigued.
Let's be honest, the toilet can be the smelliest room in the house after a number 2. If you have one toilet, it's likely you've walked straight into someone's stench and had to sit on a warm toilet seat to do your business.
Often air fresheners add to the smell that has permeated the small room. Toilet sprays are sprayed before the toilet is used, to combat the smell and keep it contained.
This is not a new concept as we have had VIPoo available from supermarkets.
But Mask is Australian Made and ships from Byron Bay. The modern packaging and unique scents from musk sticks to fairy dust are not like the country garden and lavender scents available in stores.
After a week and a bit of use, here's my verdict on the Mask products
Mask Toilet Spray
The key to the toilet spray is to spray into the toilet 6 times to create an odour barrier. The toilet water will have an oil slick which is to keep the poo smell contained in the toilet.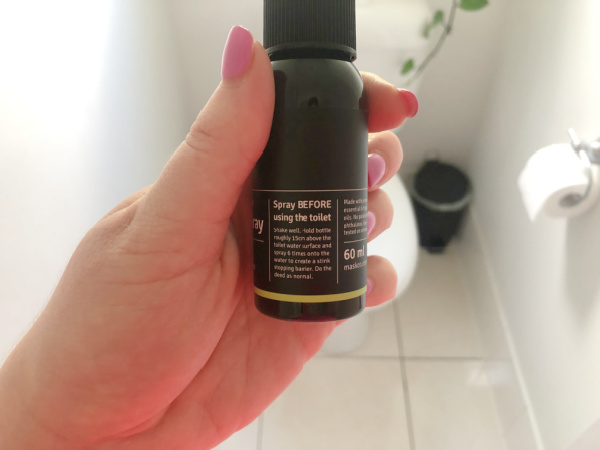 After a week and a bit use… it does contain the smell somewhat and offers a more pleasant aroma. We used Green Tea and Lemongrass and there are various other scents to choose from.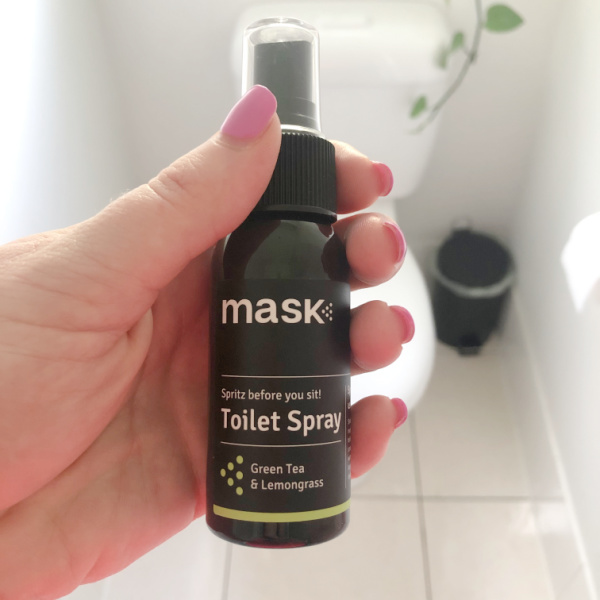 The Mask toilet spray comes in a small 60ml bottle. I'm not sure how long it will last, but the scent is unlike what I've smelt before. It's very pleasant and fresh.
Mask Air Freshener
The Mask air fresheners use essential and fragrance oils for their sprays. While they are paraben and phthalate free, I'm wary of fragrance oils and how they can affect our health. With that said, I do love the fragrance and a small spray goes a long way.
Musk sticks is a favourite to spray in the bedrooms for a quick scent refresh.
For the toilet and bathroom, the Lychee and Peony are pleasant and it offers a long lasting scent in the bathroom.
The packaging is modern and the bottle sizes mean they are travel friendly. They're perfect to spray in public toilets when you have to take the kids and the smell is pungent!
If you are looking for a new air freshener or something to use in the loo, I'd definitely buy these again. I'm really impressed with the scents and how long they linger once sprayed.
Supporting an Aussie made business is also another big tick for me.
You can shop for Mask here. Or wait for the ads to come through your social feed like I did!
Have you used Mask Air Fresheners? What did you think?