These Rainbow Bathroom ideas from around the world show how colours can be embraced in the bathroom. 
It's a known fact if you want your bathroom to age well, it's best to choose a neutral colour scheme. Some colours can be polarizing if the house is ever put for sale. Accessories can be changed but tiles and coloured fixtures cannot (well not easily!).
But if you're building or renovating your forever home, these limitations can be abandoned. Instead of choosing one colour, why not include all the colours of the rainbow in your bathroom?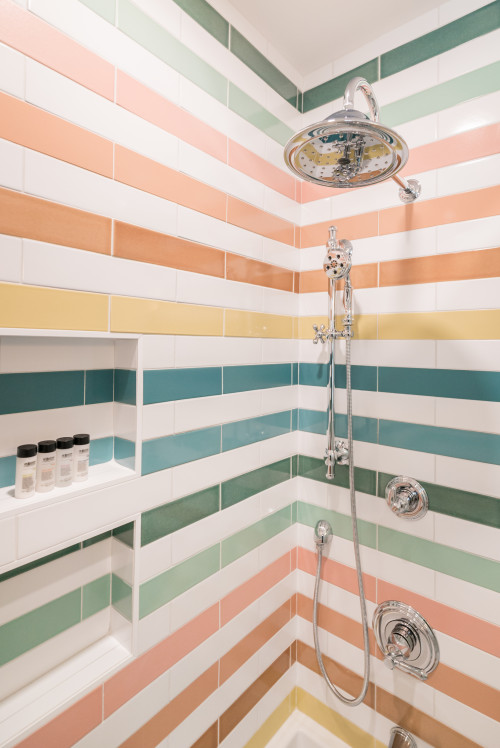 Of course, these rainbow bathrooms are not for everyone, but they certainly grabbed my attention. They show how using all the colours of the rainbow in a bathroom design can be pulled off.
Tips for a Rainbow Bathroom
Choose one feature of the bathroom which will be rainbow – it could be the tiles or cabinetry or even mouldings like the powder room below.
Once you've decided on your chosen Rainbow feature, keep all other items of the bathroom neutral like white fixtures and chrome tapware. Let the rainbow be the focal point.
Consider if it's a design you can live with till the next renovation.
Also, will a rainbow bathroom work with the rest of the interior of the home? If it's bright and eclectic, there would be no problem. If you have more of a neutral colour palette around the home, the bathroom will look out of place.
Check out these Rainbow Bathroom Ideas from around the world!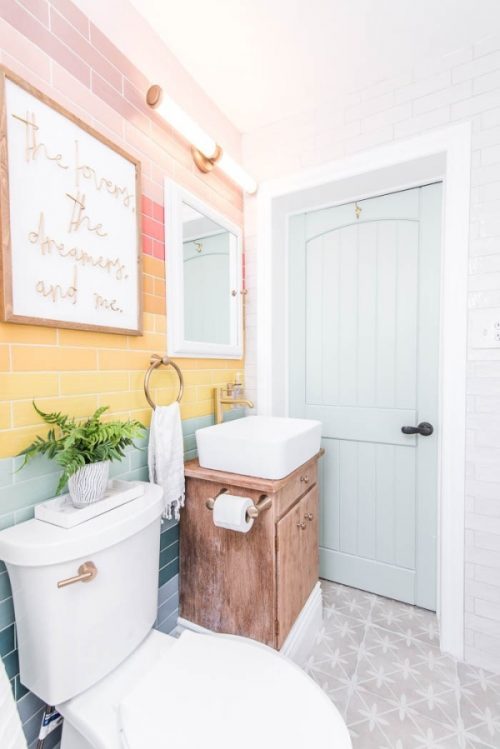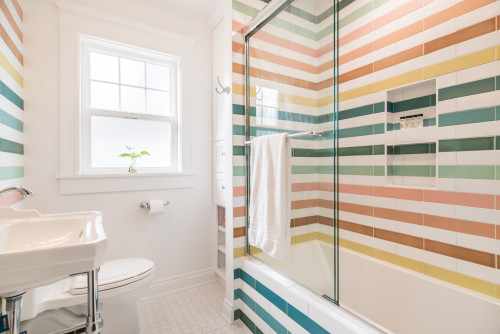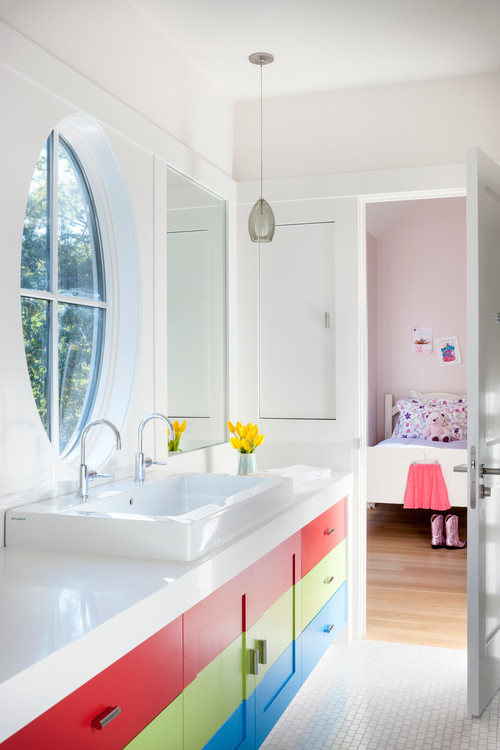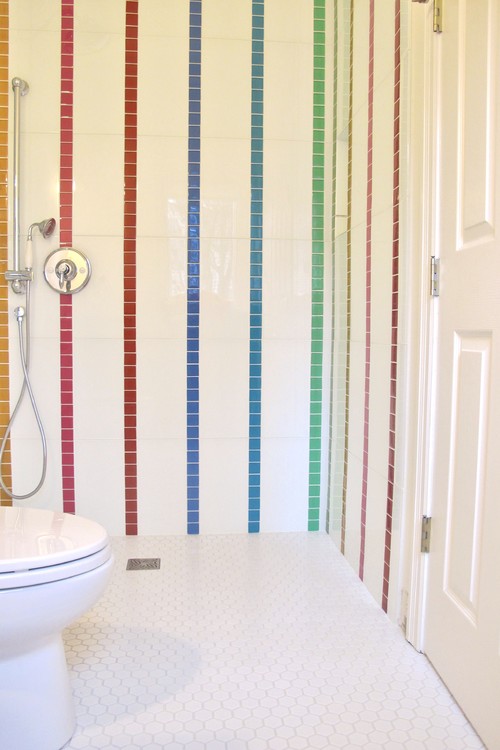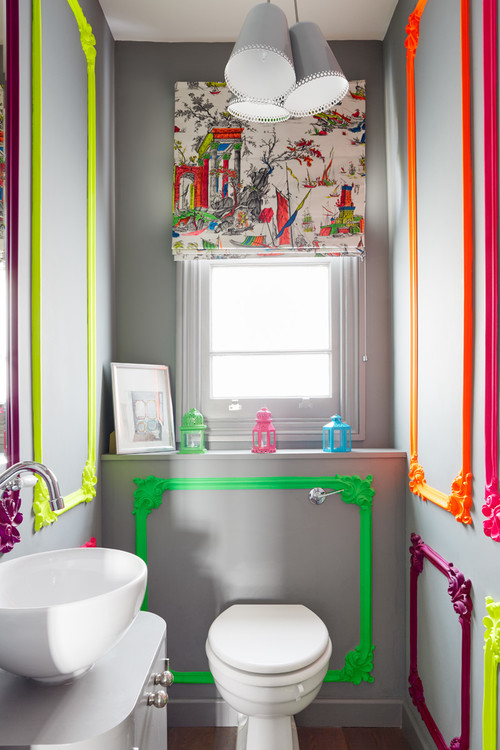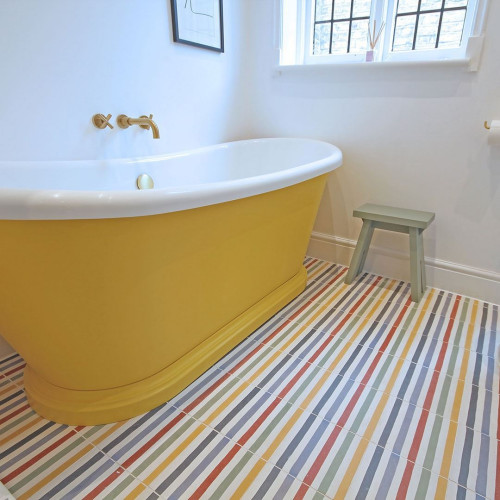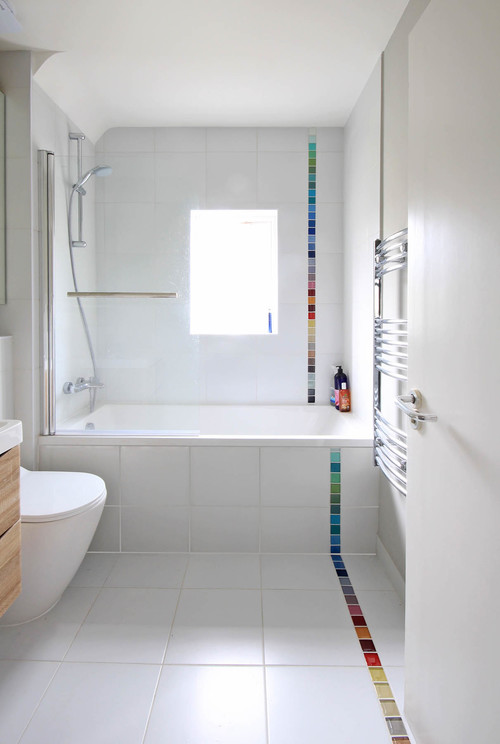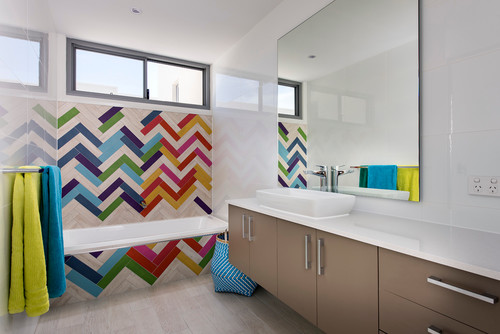 Do any of these rainbow bathroom ideas inspire your next bathroom reno?