Does your Aurora Inverter have an INT. Error E031 Message? You will need a new inverter as this fault can not be fixed.
Each quarter when we receive our electricity bill, we are in credit.
This has been the benefit of having solar panels installed 6 years ago on our home. We receive the highest tariff rate as we got in before the rate changed.
So it was somewhat a shock when I received our electricity bill and instead of being $400 in credit, we were $400 in debit!
I rang Origin, who advised me to check the meter reader and see if what was stated on the bill, was also the number on the meter. It was.
A quick check on our inverter and our Aurora Inverter had an INT. Error E031 message.
I knew I needed to call a solar technician straight away.
It took me four phone calls to finally get a company who would help me. I rang the top companies listed on Google, thinking if they had money to pay Google Adwords, they'd offer a reputable service. This wasn't the case.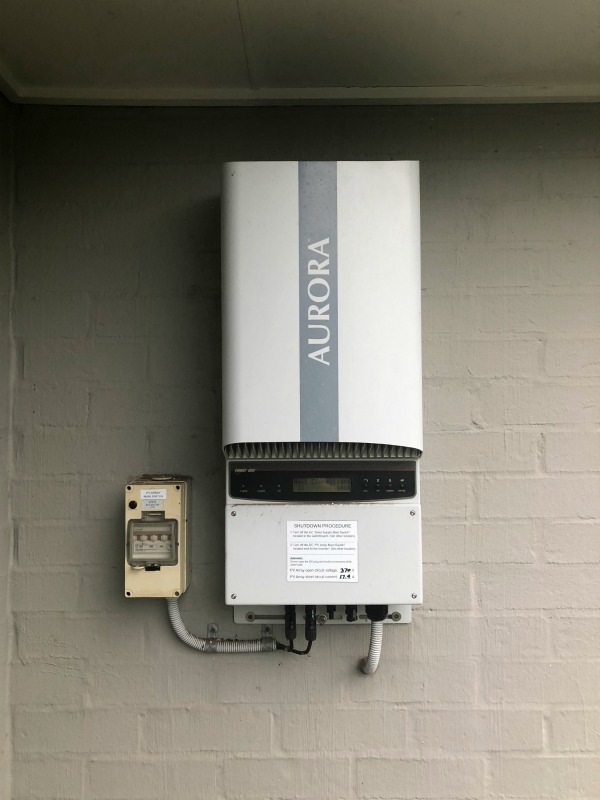 The first company I called told me their technician was away overseas for two weeks holiday and to call back then. I asked if they could refer me to another service provider and they said they couldn't, sorry.
The next company stated they serviced all over Brisbane, but when I told them my address, they told me they didn't service Brisbane suburbs south of the river. They referred me to a solar technician in my suburb.
I rang this technician and the exact words out of this technician's mouth was "I'm too busy. Can't help you." And hung up on me.
By this stage I was a bit frustrated and annoyed.
My fourth phone call was to SolarGain, who promptly took my call and asked me exact details about the error message. The lady warned me straight away the inverter could not be fixed and would need to be replaced. I was quoted just below $2000 to install and replace. It would take two weeks and a bit to get the unit in and installed.
I wasn't sure if that price was expensive or just right, but by that stage I was happy to go ahead.
And then my mum told me about the company who installed their solar panels on their new house. It's always good to do a price check and verify if replacing the inverter was correct.
A few text messages later, and Energy Partners quoted me a similar, but lesser amount, and had the inverter installed within a week. Timing was paramount, because the longer we had a faulty inverter, the longer we weren't making money back on our solar panels.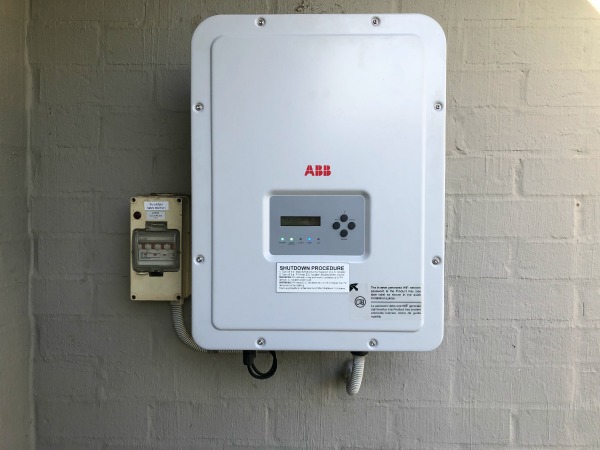 What does the INT. Error E031 Message mean?
If your Aurora or ABB inverter has an INT. Error E031 message, there is an internal fault where the inverter fails to read the voltage correctly. The inverter can't feed the meter to say how much solar has been captured.
Brisbane Solar Companies to Contact for Error Messages and Solar Maintenance
Story short, if you need solar panel maintenance or even a new solar installation in Brisbane, I can recommend Energy Partners. I couldn't fault the customer service I received from Solar Gain either, so put them in your list of contacts too. Many solar panel installers have gone bankrupt since the solar scheme was introduced 8 or so years ago. I'm hoping my experience can help you if you reside in Brisbane.
Keeping on top of our solar contributions
When we had our system installed in 2013, there was no app to check how much solar we made. We just relied on our electricity bill. But our new inverter has an app available so I can keep track and this will hopefully ensure no nasty surprises on our electricity bill in the future.
Ever had to replace your solar panel inverter? Which company did you use and recommend?