Do you ever sometimes wish for a simple life and then realise how much work is involved to create a said simple life? And really, you don't want a simple life. Maybe a more slower life where you can fully appreciate each moment and every person in your life.
I've been contemplating this for a while now. And maybe it will continue to be part of my thought life as I try to reign in the busyness that seems to creep into my life as the year starts to ramp up. Sometimes when life gets busy or overwhelming, I have started to take time out to list all the things I'm grateful for. Mostly I pray for them and thank God for each blessing.
But this does not come easily for me. Not the being grateful part – but the physical act of stopping to reflect on those things I'm very grateful for. Sometimes habits need to be formed or visual reminders need to be set up to help me remember the important things in life. I wanted to share 5 good things I've either recently read, experienced or acquired, that have reminded me about the important things in life.
This Print
I have been more mindful of what 'stuff' I invite into my home. Especially home décor. I have a running list in my head of things that I eventually want to upgrade: a new dining table that seats 8-10 to a feature artwork in our hallway. But these are all things we can get down the track.
Something that I have been in anticipation to receive for a while is this hand drawn print. The artist did this print for her own children and shared it on Instagram. I loved the meaning behind the print and how it could be personalized. (If I ever got a tattoo, this print would be it)
The print is three arrows which represent my daughters and their names are in morse code within each arrow. The print itself is based on Psalm 127:3-5, which reads via The Message
"Don't you see that children are God's best gift? Like a warrior's fistful of arrows, are the children of a vigorous youth. Oh how blessed you are parents, with your quivers full of children."
This print sits in our living room, under the TV and is a visual reminder of this verse and how blessed I am to have my children. There are days where my children feel more of a hassle, than a blessing because they can sometimes be hard work and are often part of the reason why I'm busier these days. But I think this quote sums up parenthood perfectly. My children are a blessing because they've added a lot of joy to my life, and they're shaping me into a better person.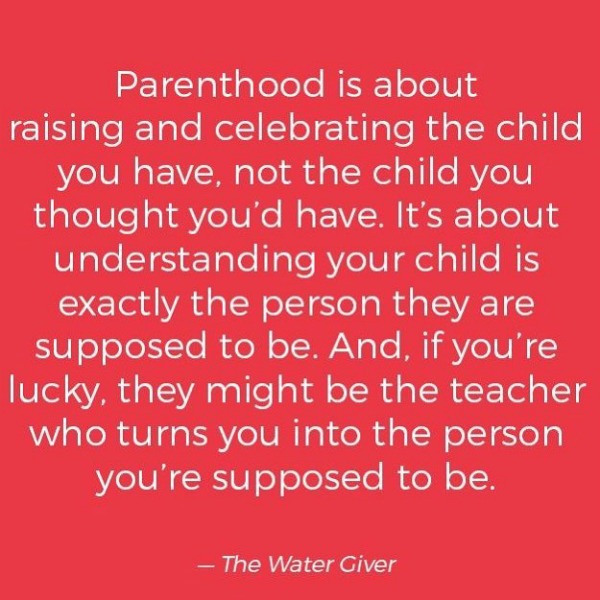 This Birthday Wish
I had to share this gorgeous photo taken of Maggie, when she was making a wish before blowing out the last candle on her ice cream cake. Oh the innocence of such a moment. She turned 5 on Tuesday and it was an epic afternoon with a few prep friends over for an after school ice cream party, followed by a family dinner and more cake! Birthdays bring all the best parts of life together in one place. They are definitely a way to stop and be grateful for what we have.
This Book
After hearing an amazing sermon at church, I went to our resource centre to purchase a copy of the CD so I could hear it again. While I was waiting to be served, I saw this book by Jentezen Franklin and knew I had to read it. I love Jentezen Franklin's preaching and this book has been so convicting yet encouraging at the same time. I'm so thankful to go to an amazing church where I can be fed spiritually week in and week out. I'm also grateful for books like these that can offer truth on how God wants each of us to lead fruitful and purposeful lives. If you are eager to know God's direction in your life and to learn how God can speak to you directly, you need to read this book. I haven't finished it. But it's a book I will need to re-read again. So many truths have been ah-huh moments for me.
These Sheets
Remember last week I told you I was offered something I needed, in exchange for a review? Well these Sleep Republic sheets were that gift. Jacob and I had been discussing how we needed to get new sheets soon as some of our sheets are becoming tattered. We've had them for many years, so it's definitely time to invest in some good quality sheets. Life is too short to sleep on poor quality sheets. We spend one third of our day in bed… so good sheets, while an expensive purchase upfront, can get a lot of cost per wear from every night use.
Anyway, I've never slept on bamboo sheets, but I'm a big convert. These sheets are amazing and feel soft like silk. With a fabulous mattress and now great sheets, going to bed is something I'm super grateful for because it sets me up for a great sleep which results in a better Bec during the day.
This Ritual
Usually Jacob puts Maggie and Esther to bed, and I put Phoebe to bed. But I've been missing time with my eldest and on a recent trip to Target, I saw this book lying in the toy section. Someone had abandoned it in the toy section. It must have been for me to discover, because I bought it and reading this book has become a new bedtime ritual for Esther and I.
Now there are themes and questions in this book that aren't fully appropriate for Esther's age (depression, suicide, murder list goes on), yet they are the true stories of women who helped change the world. I'm usually able to read ahead to know what to leave out, and Esther's not at a reading stage just yet to read these for herself. But we've enjoyed snuggling in bed together, learning a little history together. I've learned some things, and Esther has enjoyed the one-on-one time. It's my hope that she realises women can do all sorts of things to help others.
Once we finish this book, I will have to find another book to read together. Maybe a book that goes through all the women in the Bible?
These simple things have prompted me stop and be grateful, and this has reminded me of the most important things in life:
Spending time with God.
My husband and daughters.
Reading and learning to build up and inspire so I can live a more purposeful life.
What good things have been happening in your life that you're grateful for? What makes you stop and reflect on the good things in your life?
Disclosure: There are affiliate links on this post. Should you choose to purchase an item, I will receive a small commission at no extra cost to you. I was also gifted the Sleep Republic sheet set. There was no expectation to write about them on my blog, but I wanted to share them with you because I'm impressed with their quality.