One of the wonderful benefits of writing a blog, is having a record of the year that has passed. As I was going through my blog archives and checking google analytics to see which posts received the most traffic this year, I remembered events this year that feel like they were lived recently, yet were many months ago! I thought I'd share my year in review and the most read plumbing blog posts on The Plumbette (which happen NOT to be necessarily about plumbing).
There were a few highs, but also a lot of lows, with many ordinary days in between, and those ordinary days are the ones that are just as important as the highs and lows. They balance everything out.
In January, one of my highest read posts was Just Watch Her. It was a poem I penned, where when read one way it would be read in a negative tone, but when read backwards, it would be read in a positive tone.
I believe we need more skilled tradies – especially plumbers – and we are now beyond 'who can do it better', because the need for skills is going to be dire sooner than we think. Women are an untapped resource in the trades and they are willing and able to help meet the shortage we will see in the trades industry in coming years. No matter the gender, we need more tradies. There is no doubt about it.
In February, there was a lot of interest in how to prevent Flexible Hose Floods with the Whisper Flood Stop Isolating Valve.
One of the biggest causes of flooding in buildings in 2017 was from the flexible hoses bursting. It's one of the major causes of building insurance claims in Australia. Flexible hoses will burst at one time or another. But you can prevent your property from flooding by simply getting your plumber to install a Whisper Flood Stop Valve from Con-Serv. These valves should be mandatory on all flexible hose installations – which means every property in Australia should have them installed. I have had a lot of traffic on this post, and requests from building managers to install these fittings to prevent floods happening to their properties where they have experienced the unfortunate water damage from a burst hose.
In March, I passed on the Female Plumbing Ambassadorship to my highly successful friend, Carlie Low.
I also launched a new series called Tradies Lunchbox, sharing recipes that could be packed for tradies for lunch. It was my hope that it would initiate healthy eating for myself (as I'd be making the recipes and testing them) as well as offer solutions to friends whose husbands were tradies. Packing a lunch to work is cost efficient and can be a healthier option to what is always available at fast food outlets for smoko. The recipes that received the most traffic were
Spaghetti Bolognese Sausage Rolls
Zucchini Noodle Pesto Salad With Capsicum and Pine Nuts
In April, I shared about my terrible, horrible no good day – which I remember well because I was feeling so many emotions due to things out of my control. It was also Easter and this post about my faith received a lot of hits. Esther and I were flown down to Sydney to ice skate with Shelley Craft with the launch of the Frozen Disney on Ice show.
May was a sad month because we lost our Bentley. He is missed everyday, but more so this Christmas.
Although we missed our Bentley this Christmas, we were grateful to have cuddles with his sister, who helped lick the floor clean for me (and also wanted something from my dessert plate which was a typical Bentley trait!).
I also shared before and after photos of renovations. These were fun for me because I LOVE a good before and after.
In June, we had a weekend away to Stanthorpe. It was a very memorable weekend away that the girls talk about often.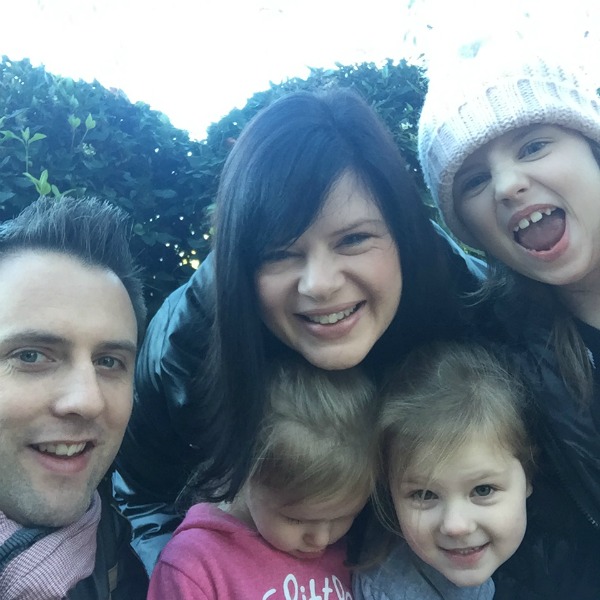 July was Birthday month in our household where I celebrated my Birthday and Phoebe's Birthday with a Trolls party. Esther's was few weeks later at the beginning of August.  There were a few giveaways to celebrate. My favourite and your favourite by far was the Vanessa Bean vase. I have received a few messages from new owners of a Vanessa Bean vase, thanking me for my tips as it helped them nab one of the popular vases that sell out within a minute the moment they are listed on Etsy.
We updated a dressing table vanity for Maggie's room, that gets played with often.
In August, I shared a post about my dad being my most engaged fan on Facebook. He's been a bit quiet online recently.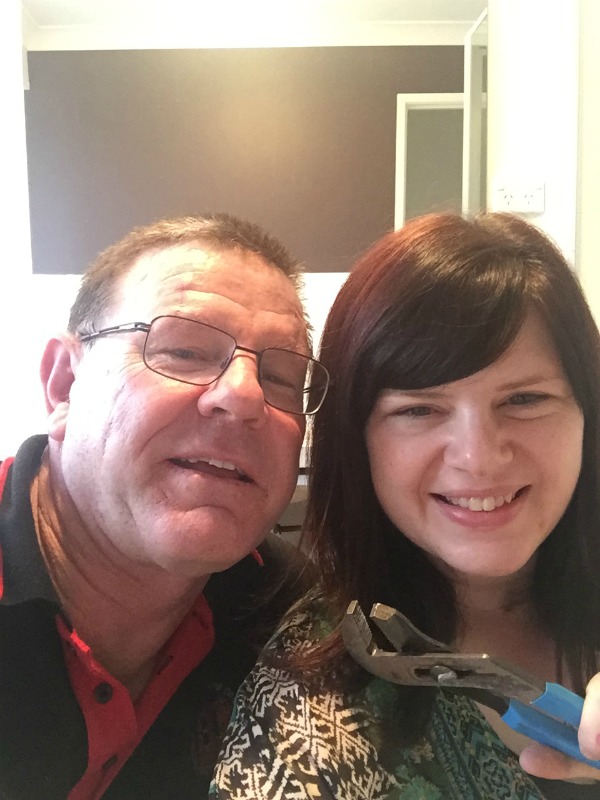 I had breakfast at Parliament House with other female plumbers. It was good to hear about what was happening with other female plumbers.
I also started sharing about essential oils and this got a lot of interest from you, because you love essential oils too.
In September, we bought a new rug from Ikea (which is still going strong!) but we also lost our much loved Nanna.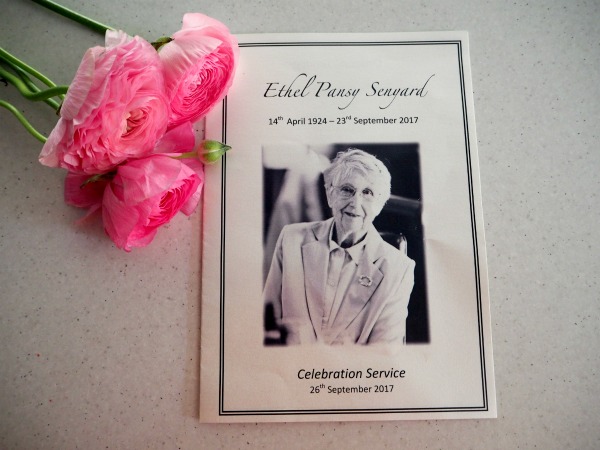 We headed to the Home Show for the first time which was a lot of fun. And my posts about The Block brought up interesting conversations about the design choices and personalities of the contestants on the show.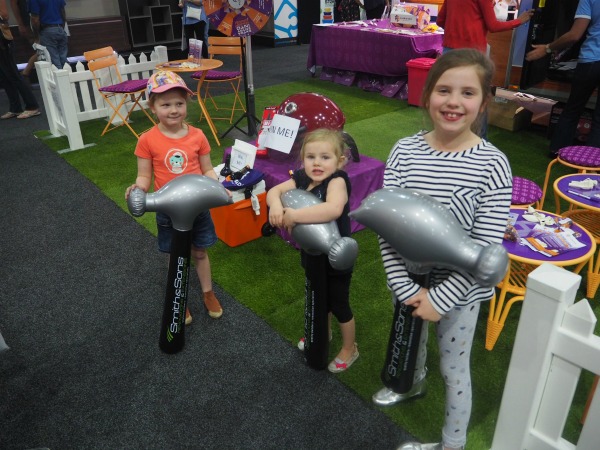 In October, you were interested in how I use my Shakti Mat. There was also a lot of interest in Esther's bedroom makeover.
The Lisa Wilkinson saga prompted me to write a blog post with a different perspective which received interesting comments and my post for Predicted Kitchen Trends for 2018 has been shared quite a few times. Who knows if the trends will be big in 2018?
In November, I shared about our trip to Coffs Harbour, which is a great family holiday destination. I also got crafty in the kitchen making Gingerbread Ice Cream Sandwiches and a Gingerbread Holly Wreath.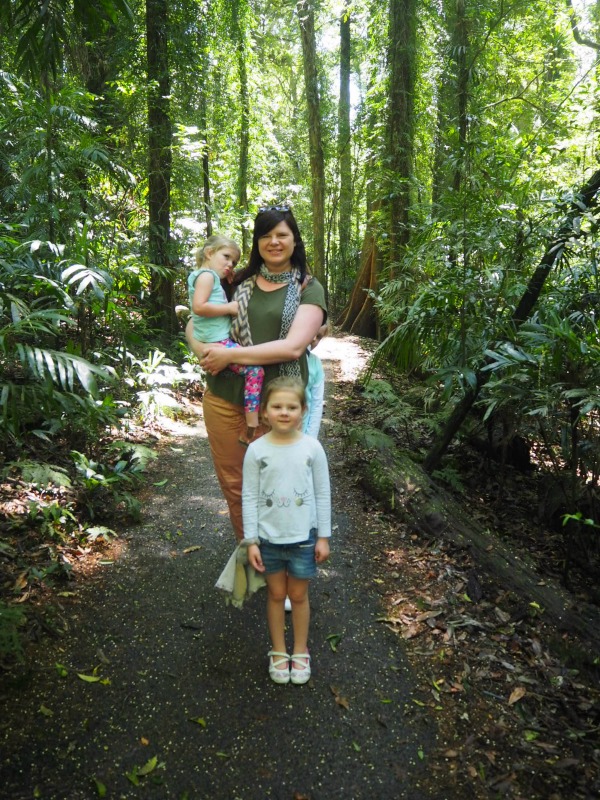 December was a bit of a blur, but Esther graduated from grade 1 and Maggie graduated from Kindy. It has been a busy month, and this week, I have been having some slow days at home to get over hosting Christmas Day and Boxing Day celebrations.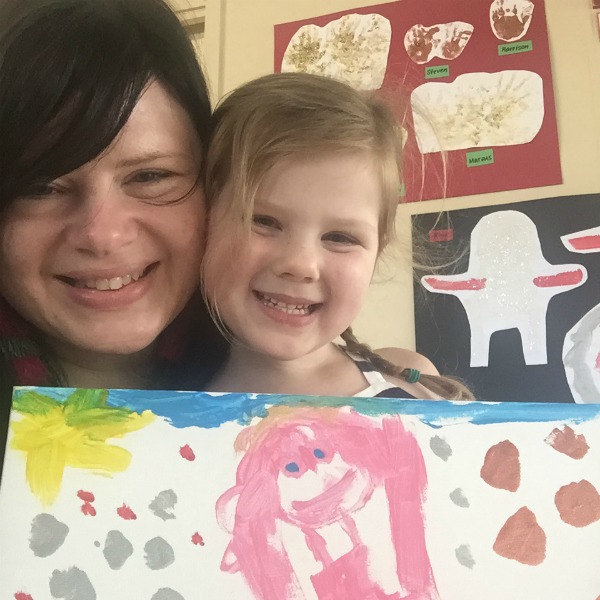 On reflection, 2017 has been a good year and always the optimist, I think 2018 will be even better.
Going into the New Year, I have recently started writing plumbing posts for Houzz. I really enjoy these posts because I get to use my plumbing knowledge and skills to write posts that help others. My first post about White Tapware was received well. I also have received more work in the area of content creation for websites, which I'm looking forward to evolving into in the new year.
Next year I will have two children at school, and we have a big family trip planned at the end of the year, where the girls will go overseas for the first time.
I have a few reviews to share in the new year as well, which I'm excited to write about.
There were many lessons from 2017. Some I couldn't share about because of legalities. There were some hard lessons about people. I had to learn to give grace and forgive. There were incidents that happened this year that weren't fair or just, and the outcomes tested me. I had ugly emotions about events, that when I reflect on now, were trivial, but they were necessary for me to face because I had issues with pride that I didn't realise I had.
Thank you to readers and friends who checked in on me in those moments. You know who you are. I thank you for understanding, and not judging me when I reacted not very graciously.
I'm heading into 2018 with a positive glare. If this post is anything to go by, it will be another full year. Hopefully it will be a great year for you too.
Thank you for reading, commenting and sharing my blog posts. You're the best thing about blogging. I love when you comment and add your own advice too. We all have something to offer to help others, and I very much appreciate when you comment and share what you know so it can help myself and other readers.
Wishing you a great start to 2018.
How was your 2017? What are you looking forward to most in 2018? Can you recall any favourite plumbing blog posts you enjoyed reading from the blog this year?