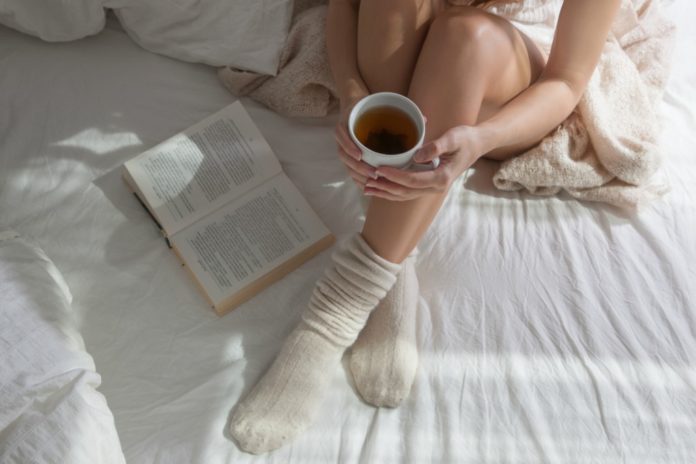 Most healthy eating plans go out the window when Easter comes around.
Well I know it does for me.
While I don't plan on forsaking the chocolate this Easter, I do like treating myself less with food these days. My recent health situation has made me more aware of what I'm consuming.
I was recently asked by a friend if I still took part in my Child-Free Tuesday Treat days. I haven't been sharing my sugar-laden treats on Facebook. And honestly, I still do have the odd treat… but I've tried to lessen my sugar intake. Instead of food treats, I've gone with an experience instead.
Recently I've been treating myself to a healthy lunch and watching one episode of a TV series on Netflix. That has been a treat in itself as I don't usually stop for lunch.
So far I've watched Dirty John and You. I need to start a new series because I find I look forward to watching the next installment of a show and it disciplines me to have a break in my day.
I could just keep working and working and working on my days without the kids. And I'd wolf down those sugar laden treats as my lunch in the hope it would energise me to be productive.
However those child-free days can offer a break for me to do something I enjoy. And so I've explored other ways to treat myself instead with less calories!
If you're wondering on how you can treat yourself without the calories this Easter, I have come up with these suggestions. For me, a treat is something new or an escape from the now. It could be a new ritual I enjoy.
15 Ways to Treat Yourself This Easter Without The Calories
• Try a new herbal tea (I'm LOVING the Higher Living Organic teas from Woolworths)
• Get a new book to read
• Try a new hand cream
• Buy a new lip balm
• Buy new socks
• Get a pedicure
• Buy a plant for your home
• Get a diffuser and diffuse a new essential oil
• Buy a bath bomb and relax in the bath
• Get a foot massage
• Hire a cleaner for one week
• Play a game on your phone
• Discover a new blog and make a habit of reading it daily/weekly
• Watch a new series on Netflix
• Learn a new skill or try your hand at a DIY Project
Giveaway
Sometimes we need a little help on treating ourselves, and I'm here to help with this fun, calorie-free giveaway.
It includes three of my tips above in the one giveaway.
My friends at Royal Essence have sent a Rainbow Unicorn Bath Bomb for one lucky reader to enjoy. You're going to smell of sugary goodness after you bathe in this bath bomb. You'll also be adorned with a new piece of jewellery as each Bath Bomb has a surprise inside! (You can read my review on these bath bombs here)
My favourite fashion brand, Gorman, have recently released these rainbow Equality socks. I can't walk into a Gorman shop and not buy a pair of socks. These one-size-fits all socks will keep your footsies warm and sparkling this winter.
And the last prize is a good book to help with your home decorating. They say change is as good as a holiday and the tips you will learn in this book will give your home a mini revamp, without the cost of renovating! The newly released, Keeping House by Emma Blomfield is also part of this prize giveaway. You can read my review on this book here. But I have one of these hard cover books to giveaway.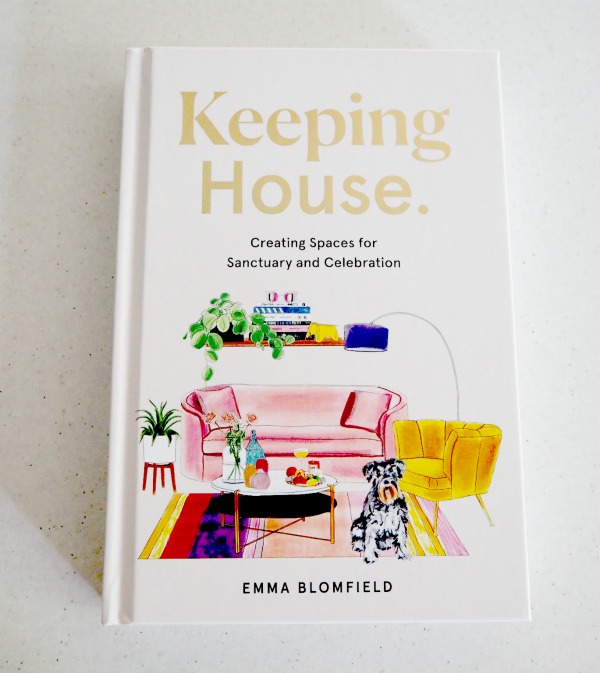 All you need to do to enter this giveaway is
Follow The Plumbette on Instagram (@ThePlumbette)
Like The Plumbette on Facebook
And leave a comment on the Instagram Post, Facebook Post or on this blog post telling me:
How you like to treat yourself without the calories.
The most interesting answer will win all three prizes.
Terms and Conditions
This is a game of skill. Each valid entry to be judged on creativity and originality, not by chance.
There is 1 prize as detailed above RRP $70.96
Entries open from 6am Brisbane time Wednesday 3rd April 2019 to Friday 12th April 2019 5pm Brisbane Time. (Prize may not be received before Easter)
Prizes are not transferable or changeable.
Prize sent out by third parties will not be replaced in the event they are stolen, lost or damaged in transit or virtually.
Entry is leaving an answer to the question on the post, Instagram or Facebook and visiting and liking Facebook pages.
Entry into any giveaway or competition is deemed acceptance of these Terms and Conditions
Entrants must be Australian residents and aged 18 or over.
The winner will be notified by email or message via Facebook/Instagram and has 3 days to reply and claim the prize. This giveaway is not endorsed or affiliated with Facebook.
Disclosure: There are affiliate links on this post. Should you choose to purchase an item, I will receive a small commission at no extra cost to you.