If you're looking for experiences for a kids' party or just because, Little Miss Pretty Pamper Parties may be the right indulgence for your princess or prince. It's a pamper salon experience for children.
I usually have a small party for the girls for their Birthday each year, but this year I decided to do something different and book an experience for Phoebe and her sisters instead.
I didn't want something that went all day, but would be enough fun for the girls to enjoy and make a lasting memory for Phoebe's Birthday.
Unfortunately, Esther couldn't come as she had chicken pox. She was able to spend some time with her dad, while I took the younger two to the experience.
The Little Miss Pretty Pamper Salon is located in Springfield. The salon is gorgeously decorated. The perfect parlor for a princess (or prince) to get pampered.
I booked the Delxue Package, where the girls got to wear a robe and have a manicure, pedicure, hair and age appropriate make-up done and a red fizzy drink to sip while getting their treatments.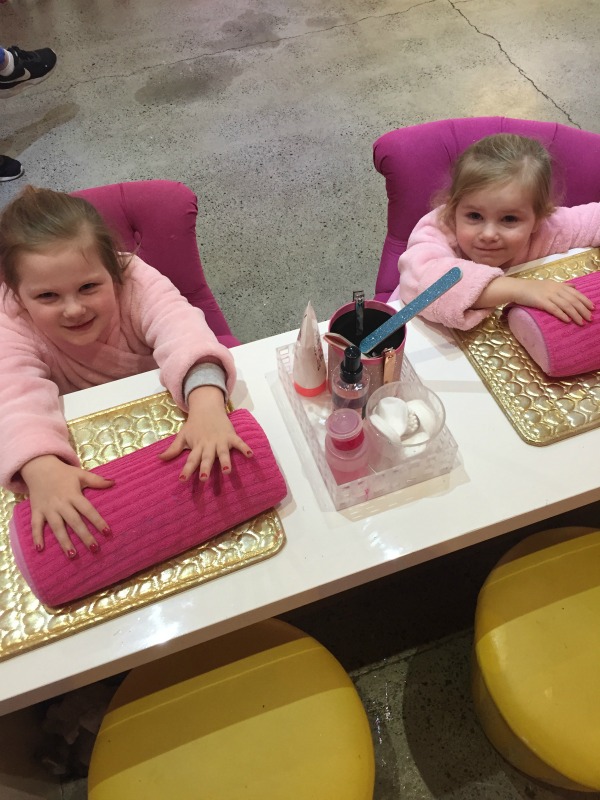 Sure I could have organised a home pamper session, but this was for the Birthday girl. I love going to a salon, and I knew the girls would too.
You can also do a mummy and daughter or grandma pamper session too, which I will need to book for Esther in the future.
Numbers are limited if you choose to have a party there, so it's an ideal party for close friends or family members only.
If you want to check out the packages available, head here.
But I definitely recommend it as a mummy and daughter date idea or for a Birthday celebration.
Have your kids ever attended a pamper salon experience for children? Would this be something your kids would enjoy?