The school holidays have been a much welcome interruption to our normal daily routine. It's been great not having anywhere to go, allowing us to go anywhere we want to go because we can. These past two weeks have been a ball of Christmas fun. I thought I'd share with you what we've been up to in Brisbane and maybe it may inspire you to do some fun stuff locally with your kids these holidays.
We started our week of holidays last week by going to see Ferdinand. Such a great movie. My older two girls enjoyed it and I know Phoebe would have loved it, but she had an equally fun day at daycare that day. Paddington 2 is next on the list to see.
The girls have done a lot of craft. We've gone through bedrooms and sorted out clothes. I've had to buy new clothes for Esther because she's had a growth spurt. This is not a hugely fun thing to do, but it sure feels good once it's done.
We've dropped off presents for Stuff The Bus, which delivers food hampers and presents to families and kids doing it tough this Christmas. Westfield Shopping Centres have been a place of drop off to deliver your bags filled with food and gifts. I let my girls loose in Target and tell them to pick a toy a girl their age would like. Unfortunately Phoebe fell in love with a Unicorn and would not let it go. I knew it would end in tears. So she chose two toys: one she could keep and one to give away. At three, it can be a little hard to understand the concept of giving.
We got our annual Santa photo. This was the best out of the dozen taken. Phoebe had the exact same pose in everyone single one. As did Santa.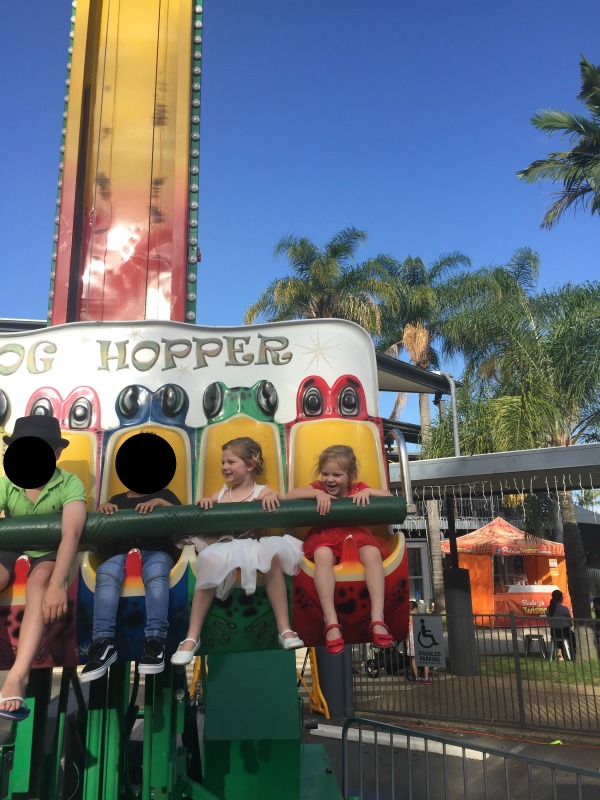 We saw our church's annual Christmas Spectacular last Sunday night and it was fabulous. The girls got to enjoy some free rides before the show. Nothing pleases me more than seeing delight on my children's faces. It's one of the best feelings to feel and watch.
We've checked out the Christmas lights on the west side of Brisbane, which is often known as 'Best in the West'. If you want the best pick of the bunch, check out Hawk Place in Sinnamon Park (whole street of houses are lit up), Everard Street in Westlake (most of the street is also lit up) and The Dornharts Christmas Musical Wonderland  at 4 Burwick Cl, Middle Park which won Winner Best Lights Brisbane West 4kq 2017 and best Syncronised Award 2017.
A quick beach stop on the way home after seeing Jacob's mum for Christmas was a great way to break up our trip home. Perfect weather made it the best stop on the way home.
We've caught up with friends. And still have more friends we want to catch up with. All this can happen in the New Year.
Jacob had a day off work so we headed to Southbank for the day.
We had morning tea at San Churro, then headed to the Gallery of Modern Art. On a hot, summer's day in Brisbane, this place is fabulous because: Air Con! We had a ball (literally) looking at the works by Yayoi Kusama. The girls enjoyed The Obliteration Room. I became the target of a few spots! I also got a bit arty myself. What a release being creative is when you've had a busy year. I highly recommend a day out to GOMA.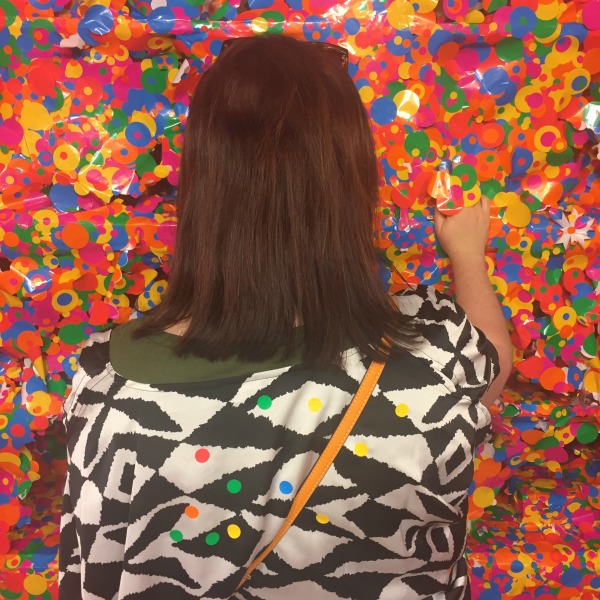 From here, we took the girls for a swim at Southbank. It will definitely be popular swim spot these holidays if the weather continues to be as hot as it has been.
We raced home in time to meet our babysitter so Jacob and I could go to see the new Star Wars movie. I booked our tickets at The Blue Room Cinema. If you book tickets on a weekday before 6pm, they are only $9.50. Unfortunately, we were running late to our session but were able to be bumped up to the next session and pay the difference in tickets which was only $10 more.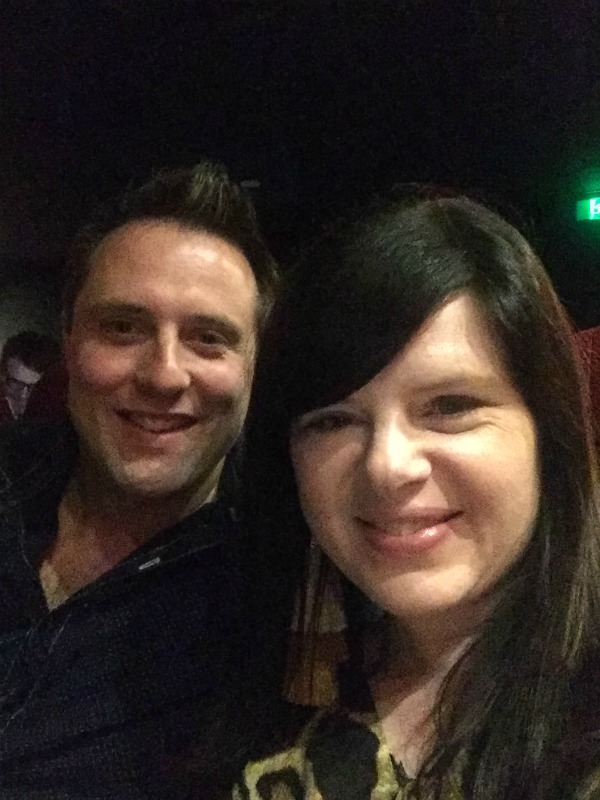 If you are a Star Wars fan, do go see it. I thoroughly enjoyed it.
In amongst the fun stuff, I've been trying to get work completed before the weekend.  I'm hosting Christmas Day lunch and Boxing Day, so it's still going to continue to be busy as I prepare all the things. I will put together an end of year post reflecting on the year that has been. We've yet to do our annual family tradition of seeing the Christmas Parade in the city and the light show on City Hall. I may need a holiday after this holiday to get over it all.
What fun things have you been up to these holidays?