We should make a habit of going away for a weekend every now and then to break up our routine and recharge the batteries.
But it doesn't always happen because often the weekend can be just as busy as a week! Or the budget just doesn't allow for it.
It's been harder for us to do weekends away this year as I have been given work shifts on Saturdays and Sundays.
It actually works well for the moment with Phoebe in Kindy two days a week, but it does break up the weekend a bit. Weekends are meant for family time for us… but work gets thrown in the mix and the weekend can be gone before we know it. Being intentional with our days can also mean more organisation on my part. But I know the benefits are worth it as a weekend away can do so much for our family.
The moment I knew I had a spare weekend on my roster, I booked two nights away at the Gold Coast. We are members of the Accor Vacation Club and I had points that needed to be used up before the 31st May. It just so happened there was a 2 bedroom apartment available on the same weekend we were free. This was a miracle because I didn't realise it was the first weekend of Easter school holidays! It was meant to be for us.
We are pretty simple to please when it comes to weekends away. If there is a pool and the beach nearby, our family is happy.
The girls could have quite easily swum in the pool all day. But Jacob and I love being in the waves and the girls always have fun at the beach, even if they complain of sand in their togs!
On Saturday we went to Burleigh Heads. The beach was a bit rough as was the floor – covered in shells! The girls were happy enough to stand at the waters edges as the waves hit us with their frothy foam.
We made the rookie mistake of forgetting the buckets and spades, and we went to one shop which we were sure would have some, but they had sold out! We just had to be creative in the sand. And we did so Easter style.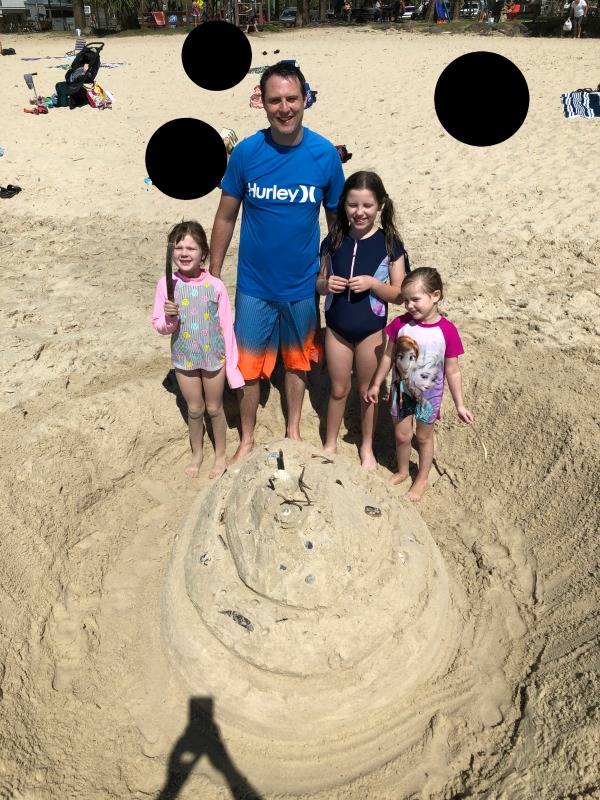 After a swim and play at the beach, we had a fish and chips picnic. Kids just love picnics. I need to remember this in future.
We headed back to our hotel and swam in the pool for a couple of hours. It was so good not to be on my phone or the computer and enjoy the swim and spa.
Our hotel was a block away from Pacific Fair. The girls were adamant about spending their splurge money, so off to Kmart we went.
I had to tell Phoebe she didn't have enough money to buy this and her LOL Surprise.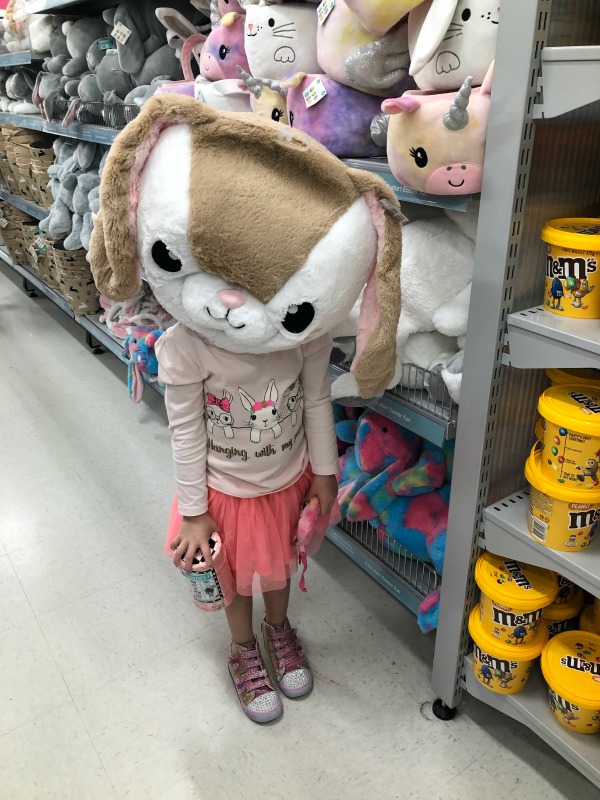 This could also be one of my Mother's Day presents.
After dinner we had to get a photo under the rainbow!
Today, we had more swims in the pool and checked out. Our favourite beach is Greenmount at Coollangatta. It seemed to be everyone else's favourite too. It took us half an hour to get a park.
But a swim in the glorious protected beach was amazing. Also it wasn't rough under foot like Burleigh was.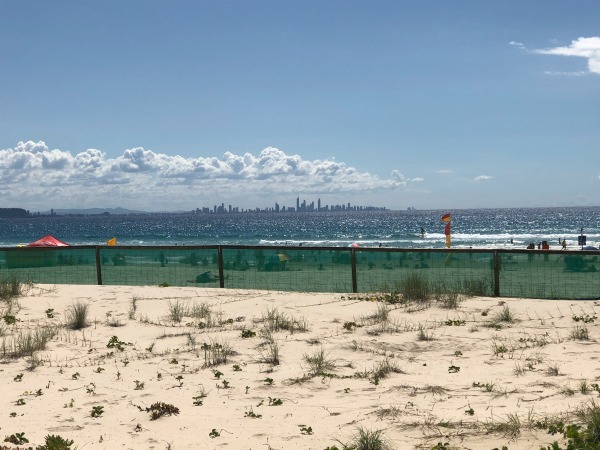 We made a stop home for dinner.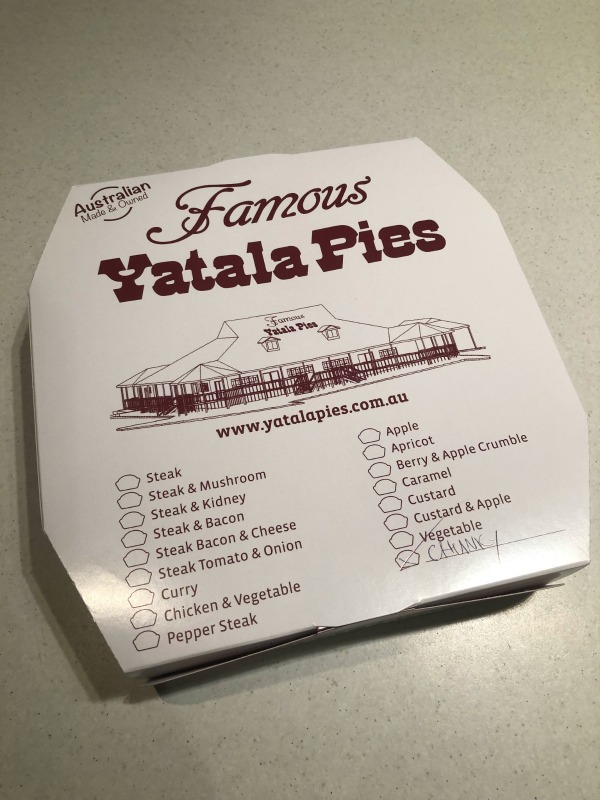 And now the weekend is over, it's going to be the school holiday/work from home juggle.
When is your next weekend away? Book one now so you have something to look forward to!