And that was Easter holidays 2017. All over red rover for another year.
I think cyclone Debbie put a dampener on Easter this year.
The last two days of school term were meant to involve our annual Easter Hat Parade and Easter raffles, but since Debbie decided to rain on the parade, school got cancelled and the kids didn't get to do their usual Easter activities.
Having the holidays before the Easter long weekend felt weird too.
Despite the weirdness and feelings of it not feeling like Easter, we still had fun.
We crafted. The girls and I had fun making these paddle pop stick ballerinas. Super easy and a great rainy day activity to keep up your sleeve.
We had a friend over and painted bunny vases. I can't claim this activity as my own as I found it on Pinterest.
We rode our bikes or scooters and headed to the park.
We did more Easter craft.
We visited our local shopping centre and met Poppy the troll and did their free craft. Got to love shopping centres that offer free activities for the kids.
Esther and I had our first Mummy and Daughter date which I kept as a surprise until the morning of.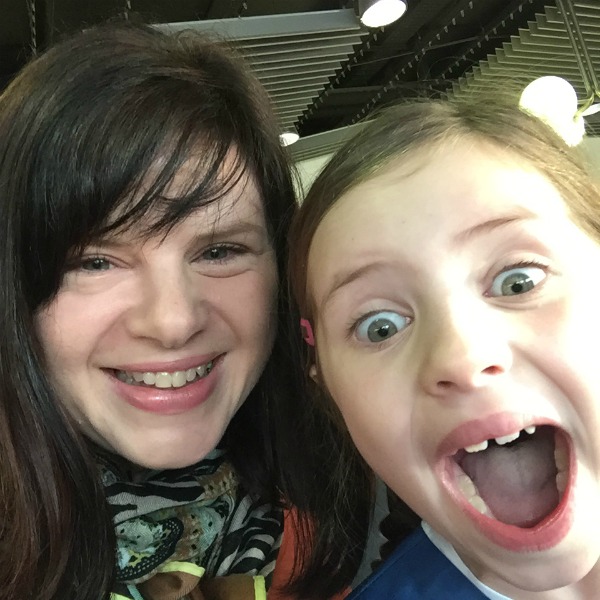 We were invited to go to Sydney for a special Disney on Ice Frozen inspired morning tea. We had to get up early and head to the airport, where we flew to Sydney and were chauffeured to Canterbury Ice Rink. We got to ice skate and meet Shelley Craft, the Disney on Ice Ambassador. Esther is a fan of The Block so she was thrilled to meet a presenter from the show.
I'm a fan too and had my fan girl moment. Don't ask me why I look like I do in this photo.
We got to meet Mickey and indulge on a Frozen inspired morning tea.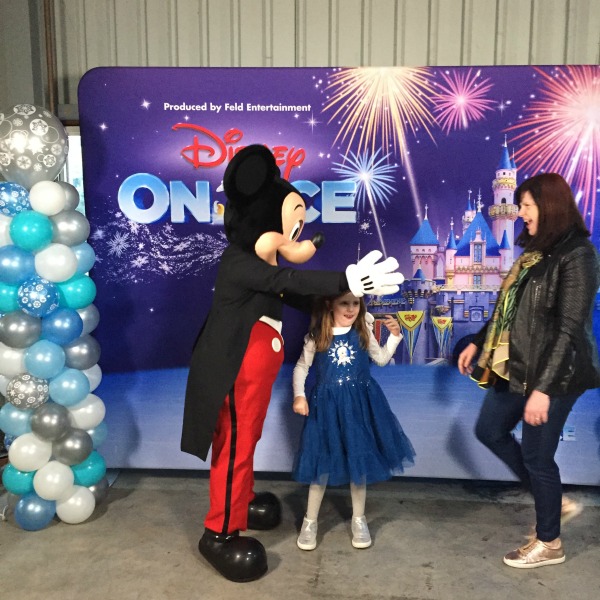 As a result of our experience, I have bought tickets for the whole family to attend the show at the Brisbane Entertainment Centre. It's said to be the best Disney on Ice show ever, so my FOMO kicked in real good after heading to the morning tea. I figured the tickets can be part of our birthday presents, which means less toys in the house!
You can read about our surprise mummy and daughter day here on the Be a Fun Mum blog.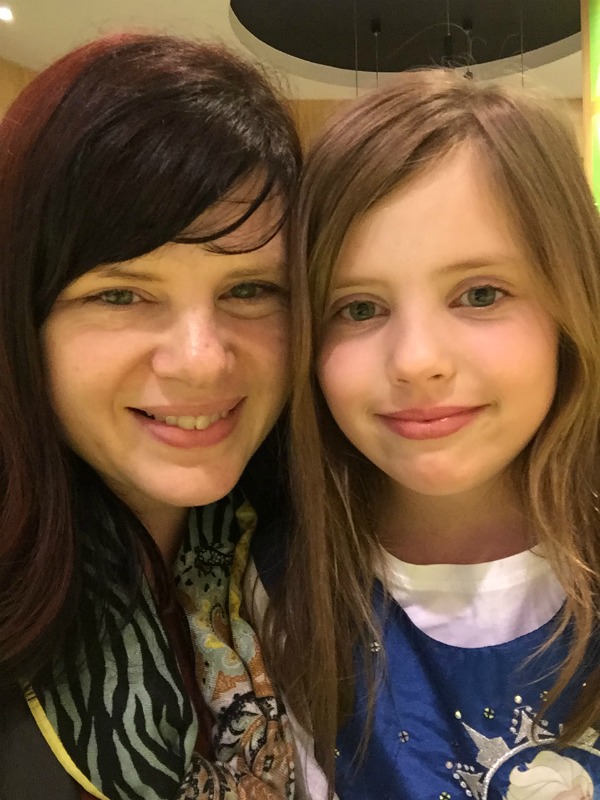 Of course it wasn't all Easter Eggs and rainbows, after having a not so great day last week. Thankfully the week got better.
There was a bit of extended family happenings as well.
We celebrated my grandpa's 84th Birthday. We missed the first get-together because I didn't write it in my diary.
We decorated the house in time for Easter.
Good Friday turned out to be super good as my parents offered to have the girls for a sleep over. Jacob and I made use of the time and headed out for a date night.
The weekend was busy attending church and running our family zone which we volunteer to help with each week, making families feel welcome at our church.
And I only got a quarter of the things done on my to-do list.
Our Easter holidays were laid back, yet memorable. I'm looking forward to getting into the routine of another term at school and kindy. And it seems we have arrived at the time of year where there are 4 day working weeks for the next couple of weeks. I love this time of year.
What did you get up to on the Easter holidays 2017? See any good movies? Make any cool craft?