Sponsored
If you're looking for Ethical Mother's Day Gift Ideas that have been handmade and will make a difference to the artisan who has produced it, you will want to peruse this gift guide.
Every year when Mother's Day comes around, I have a good idea of something practical I need that can be bought and given as a gift.
Sometimes I've requested a surprise because those gifts have made the best memories.
Most mums are happy to receive a sleep in and time with her kids, which are things money can't buy. But a gift is always appreciated and when one has been carefully selected from an ethical supplier, it's even more treasured.
I have worked with a few business's this year, and their main purpose is to make ethically produced gifts more available. A purchase made from these stores will make a difference to someone's life. It may even support another mother who is determined to provide for her family.
If you're on the lookout for ethical Mother's Day gifts, here are some of my favourites – ones I'd love to unwrap myself.
Ethical Mother's Day Gift Ideas
I love a product that has a story and mums will love the story attached to LOVEbomb bangles. These products are cast from melted bomb fragments, placed in wood and ash moulds. The recycled aluminium has been sourced from airplane parts and bombs dropped through Laos during the Secret War in the 1960's. When you buy a LOVEbomb bangle, you're also assisting with the safe land clearance of where these bombs fell, as well as supporting artisans to provide for their family. Each LOVEbomb bangle comes with information of how it has been created.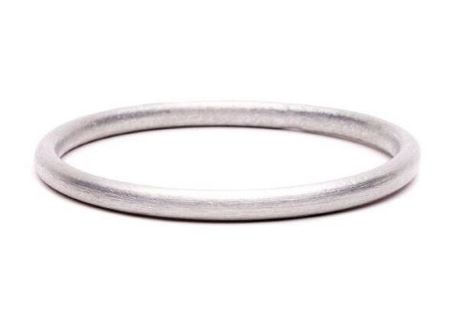 How fun is this clutch? Well I'm calling it a clutch because that's how I'd use it.  I absolutely adore it. It was made in Cambodia by Friends 'n' Stuff, which is run by Friends-International, helping parents across Southeast Asia generate an income. The clutch has been made with Recycled Food Packaging resembling glitter, which has been laminated over, with black piping to give the clutch it's edge.
This gorgeous crochet candy necklace has been handmade with love from Cambodia. These necklaces were originally made as a therapeutic jewelry making workshop in shelters for sex trafficked women. Demand for the designs quickly saw it become a business offering long-term employment opportunities.
Hello Sunday offers a variety of gifts that fuse natural materials, ethical manufacturing and beautiful graphics. This sweet cushion is made from premium quality 100% cotton and the filling is 100% recycled. The design is one mum will love having on a sitting chair or on the bed.
This tote is a 100% certified organic cotton shopping bag. Despite being large and roomy, it can be folded up for compact storage and carrying. Full size is 480mm wide x 400mm high, with a huge 160mm base. Folded size is 190 mm x 100mm x 35mm. The handle has reinforced stitching so it can handle heavier loads.
I do love a basket, and this African Woven Shopper Basket is ideal for small shops or styled with fruit on your kitchen bench or put on display just because.
It has been handwoven using elephant grass. Purchases from Endless Daze support artisans with their craft so they are able to provide for their families. The shop offers a curation of traditional crafts turned into contemporary gifts.
This Buffalo Bone Inlay Box is visually stunning and would make an ideal jewellery box or simply a décor piece. It's black and white design caught my eye. This box was made by Noah's Ark, which began as a single-room workshop in a family home in Moradabad, in northern India. It has now grown into a thriving fair-trade marketing organization.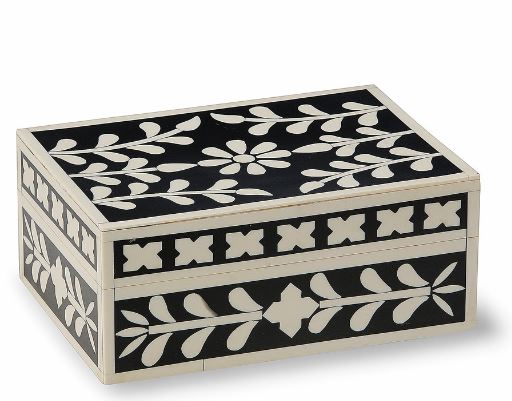 I love bright colours and these Recycled Sari Throws will certainly add personality and colour to the interior of mum's home or be simply a blanket she can cuddle under during winter.
These throws have been made from recycled sari remnants which have been patched together to create a unique throw. No throw is the same, but the patches have been carefully selected to create a cohesive pattern.
The throws have been made by Prokritee who works with eight businesses in Bangladesh. They employ more than 1,500 female artisans, breaking the cycle of poverty by giving vulnerable women the chance to make a living.
The ethical Mother's Day gifts in this collection are affordable and will make a difference to the person who has made them. It can be hard to choose which product, because they all support worthy causes. But choosing just one can make all the difference to a family's life. And if we're going to appreciate our mums, why not buy an ethical gift that will appreciate someone's skill too.
Disclosure: This post has been written in accordance with my disclosure policy.