Last Wednesday when I picked Esther and Maggie up from school, I surprised them by saying their schooling term had finished earl. I had pulled the plug on Term 3, two days out because we NEEDED a break. A shift swap and an unlikely roster schedule where I had 4 free days in a row made it the perfect time for our 2 night Sunshine Coast Getaway.
I don't know about you, but every September I feel an urge to go away for a holiday.
Usually during the year we would have a weekend or two away and at least one week booked at a coastal location in September or October.
But this year has been unusual because I got a job and I have been doing a lot of weekend shifts. Plus we're heading to Disneyland at the end of the year and money spent on a weekend away was consciously decided to be put towards our overseas trip.
Thankfully, unexpected finances came our way from my work, which meant booking a small getaway was doable.
No matter I was blocked up with a cold and had a persistent cough. If we didn't do it now, there would be no other time until our overseas holiday.
It was meant to be because I booked the last two bedroom apartment at Oaks Oasis Resort Caloundra. I had heard good things about this hotel and it didn't disappoint. The waterpark was fantastic for the girls. No need to be in the pool with them as the water is shallow enough for Phoebe (4) to swim in. Plus the slides made it heaps of fun and made bedtime a breeze with 3 exhausted girls eager for bed.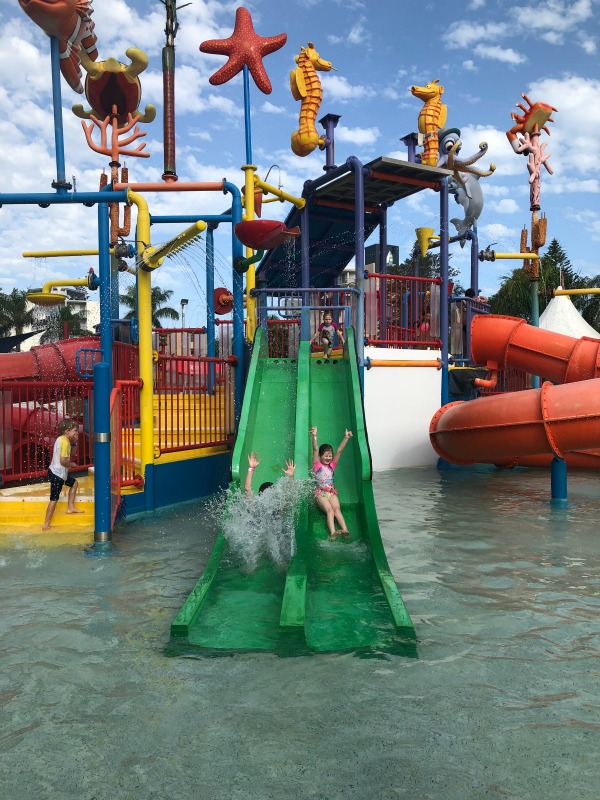 We visited some attractions while away too. Before we checked into our hotel, we went strawberry picking at McMartins Strawberry Farm at Bli Bli. After the recent strawberry scandal it became a must do for the school holidays. We all enjoyed picking strawberries, despite it being a hot day. Our strawberry sundaes were delicious and our pickings meant we would have strawberries for days… well at least for a few days the way my girls eat them!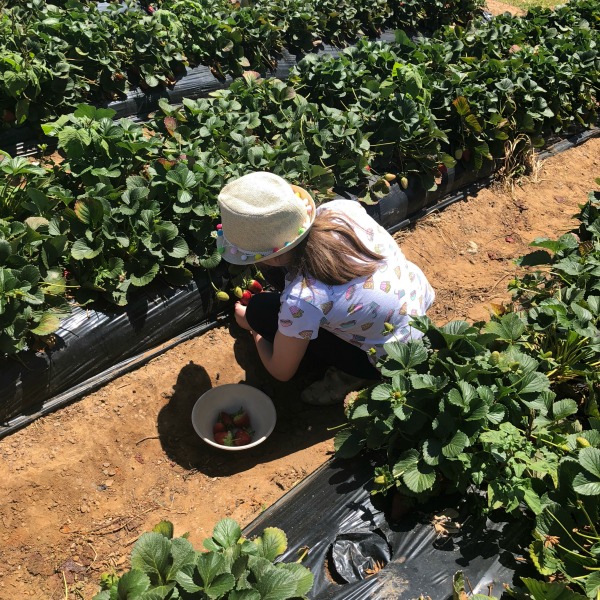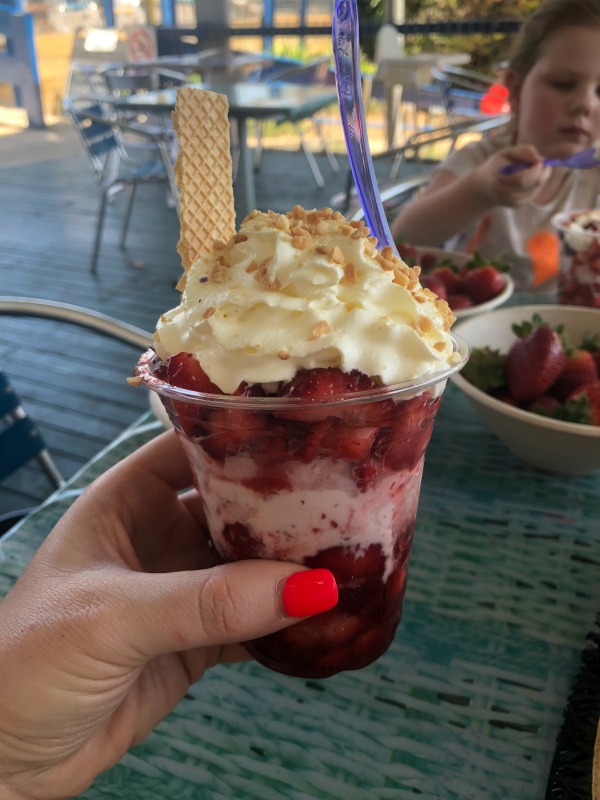 On Friday, we headed to the beach. It was breezy! I have no idea where we ended up, but it was near the rock pools and the tide was out which made it ideal for looking around the rocks and collecting shells and seaweed to make sandcastles. I often forget how much my girls love being on the beach. The conditions weren't ideal for swimming, but that didn't matter. They wanted to create a city in the sand.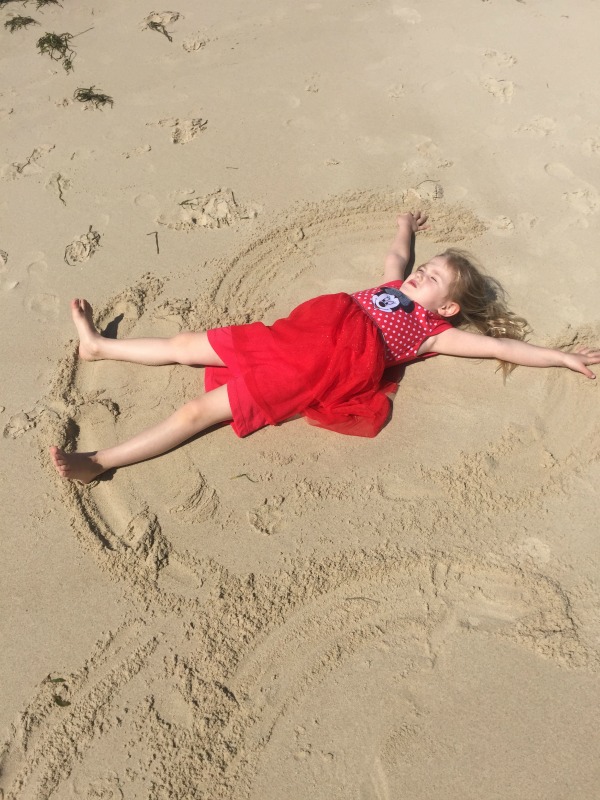 After a few hours on the beach, we headed to The Ginger Factory. I love this place on the Sunshine Coast. I have memories of my parents bringing me here when I was little.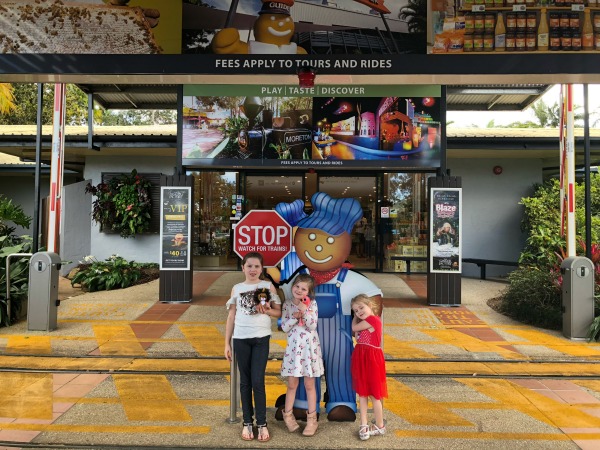 Jacob and I had done the tour a few years ago when Esther and Maggie were quite young. I booked the train tour and overboard boat ride which the kids thoroughly enjoyed (book your tickets online to get 10% off – a family ticket includes 2 adults and 3 children which is not usual for a family pass). We had a lovely lunch and spent a small fortune on ginger beer, soft toys (Beanie Boos are our nemesis) and crystalised ginger treats.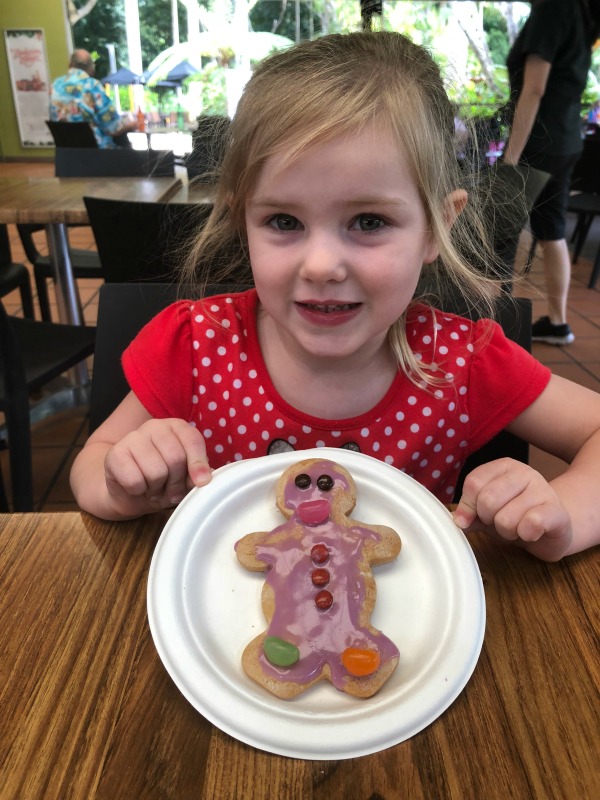 There are a few things you can do at The Ginger Factory. We timed our visit so we could eat lunch. The girls loved decorating their own gingerbread man, which cost $5.95 per child.
After our Ginger Factory visit we headed across the road to the Nutworks Factory and bought some triple coated chocolate macadamia nuts. I also bought macadamia paste which is amazing on toast.
On Saturday, the girls spent most of the morning swimming in the water park while I checked us out. We planned to head to Montville but we had a minor health scare which meant we needed to head to a doctor as soon as we could. The local doctor in Caloundra was booked out and advised us to go to hospital which was not how I envisioned ending our getaway. I was able to get a doctor's appointment at home, so we decided to take the girls to The Big Pineapple for lunch on the way home.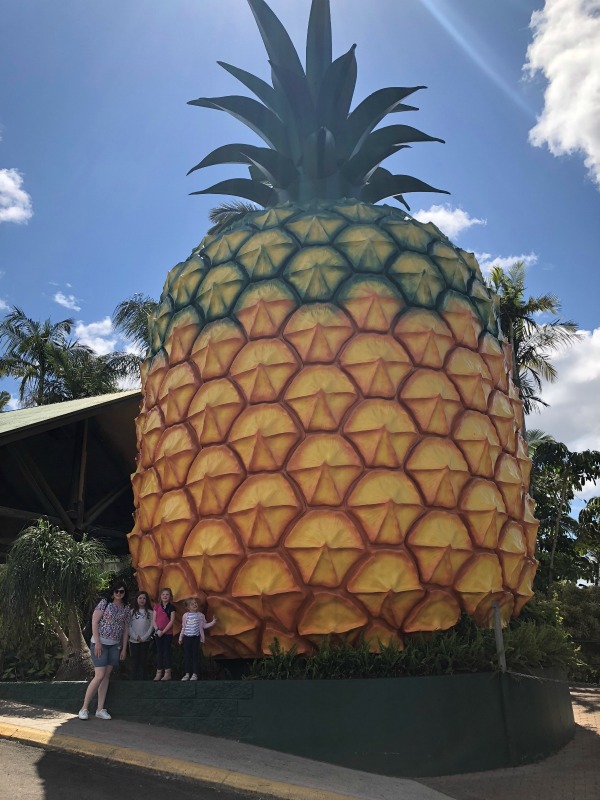 What a disappointment that was. The Big Pineapple is still there and we took an obligatory picture. But it was nothing like its heyday from when my parents took me as a little girl. It was THE place for a parfait or ice cream sundae back then. There was the buffet restaurant downstairs and the nut ride and boat ride and a train. (The train is still there but it had already left to take passengers to the animal park down the hill.)
We walked around the abandoned main building and I described to the girls what used to be there. I remember the marketplace where you could buy all kinds of touristy things imaginable, and the opal shop where you could buy jewellery. It was never my style, but it was great for window shopping as a kid.
The building is empty and in need of being demolished or renovated.
I had hoped we could have lunch there before our drive home, but it was slim pickings for what was available. So we settled for Peter's ice creams from the little kiosk out the front that sold a selection of souvenirs. There wasn't even a public toilet available for tours. The lone staff toilet was the only toilet available for visitor's use.
I do hope they redevelop the area. It's almost like walking into a ghost town, beyond The Big Pineapple itself.
As we piled into the car to go home, we passed a lot of traffic coming towards the coast for the school holidays. It was good to have a weekend away and I was glad to have booked it last minute, but it felt good to get home too.
Have you ever booked a last minute getaway? Ever taken the kids out of school just because? What do you remember about The Big Pineapple?
Note: Thanks Bron from Mumlyfe for letting me steal your term to title my blog post. 😉