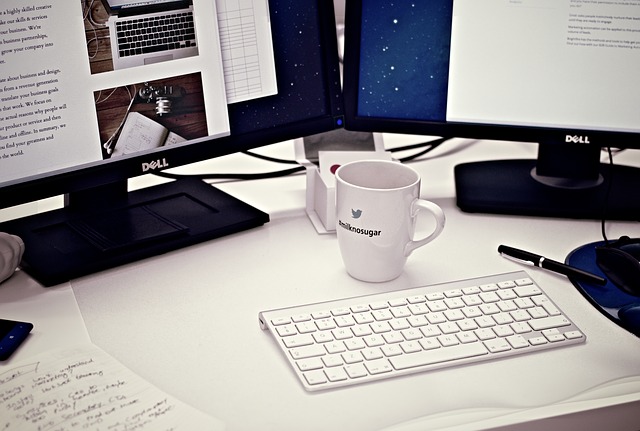 Sponsored Post
I read an interesting article on the Australian Geographic website explaining why your office is dirtier than your toilet.
It's a pretty big claim to make. Whose toilet are they comparing an office to? I've seen some very stinky and gross toilets in my time.
But the article refers to toilets at the office as opposed to any old toilet because they get cleaned more often than the work desktops. Office workers rarely clean their desks and computer equipment which results in 400 times more bacteria than what is on a toilet seat. Scary stuff.
I would clean my keyboard, mouse and telephone with antibacterial wipes if I had been sick when I used to work in a commercial office, but that is not enough because dust mites and bacteria that float in the air can land on the desktop anytime.
Here are some ways on how to keep your office cleaner than a toilet seat
Clean your phone, keyboard, mouse, pens, anything your touch on your desk and the desktop itself with an antibacterial spray or wipes at least once a week.
Don't eat lunch at your desk. Eat it in the dining area or outside.
Spray Air Conditioning vents with an antibacterial spray like Bosisto's Eucalyptus Spray. The spray eradicates bacteria on the vents and in the air.
Hire a commercial cleaner like AMC Cleaning to do a thorough clean of the entire office once a week.
Stay home if you are sick and ask sick colleagues to do the same to avoid spreading germs around the office.
Ensure the soap dispenser is full each day in the toilets and put signs on the mirrors reminding colleagues to wash their hands after going to the toilet. 1 in 5 people don't wash their hands after going to the toilet. If you have an office with more than 5 people, there may be more bacteria on your office equipment than you think.
Don't forget to clean shared office equipment like photocopiers, laminators and filing cabinets.
Now that I work at home, the same principles apply with wiping down my desktop and computer. I also clean my iPhone as mobile phone screens are another neglected area we tend to forget to clean.
Tell me do you clean your desk at work or at home? When was the last time you cleaned your mobile phone?
This is post has been written in accordance to my disclosure policy.