On Saturday, my Maggie turned 3.
Holy Freaking Moly.
I remember holding Magdalene as a baby and having a 'moment' with her. She was only a day or two old and she looked deep into my eyes and I remember thinking how beautiful she was. Her eyes were stunning. I took a picture to capture the memory while Jacob held her. I still remember it 3 years on. I will never forget it.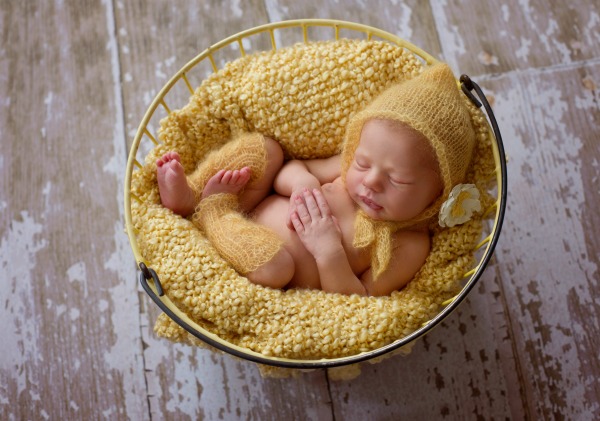 I generally decide to do a big party for the 3rd Birthday because by that age, kids understand what it's all about. They understand they get presents and have a party – if their parents are willing to put one on.
The lead up to her Birthday and Party had been building over many weeks.
Maggie decided she wanted a 'Pink Barbie Party'. I went to work choosing a colour theme and using Pinterest as a guide for the type of food to serve at the party.
I decided to use a pink, black and white colour theme which offered a great base for the food and I went for the high sugar options when it came to the party food. (sorry parents!)
Maggie's day started with opening presents on our bed, with Esther close beside her, treating her sister like a princess and calling her the "Birthday Girl".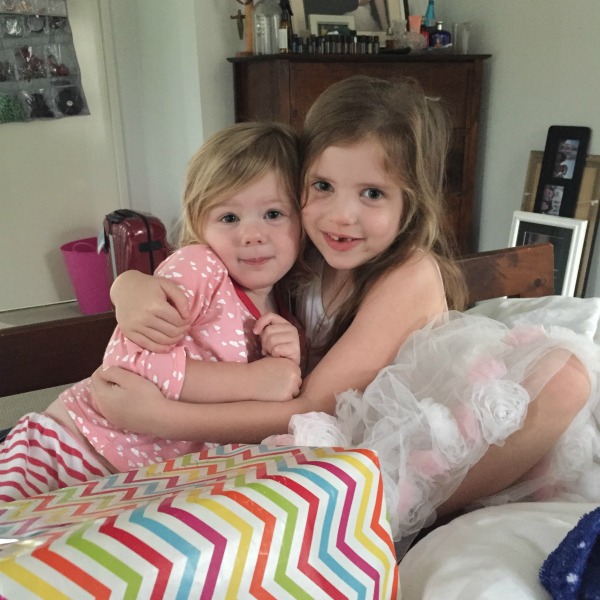 Food deliveries were made by Create Bake Make and Jojo's Treat House. I like to delegate where I can so there is less stress on me in the kitchen. A lot of the food prep was done the night before. I set up the party table the night before so I wouldn't be so rushed in the morning.
I decided to do a high tea style party where all the kids could sit at the table and the mess could be contained to one area. It worked well and I've made a mental note to do this for future parties.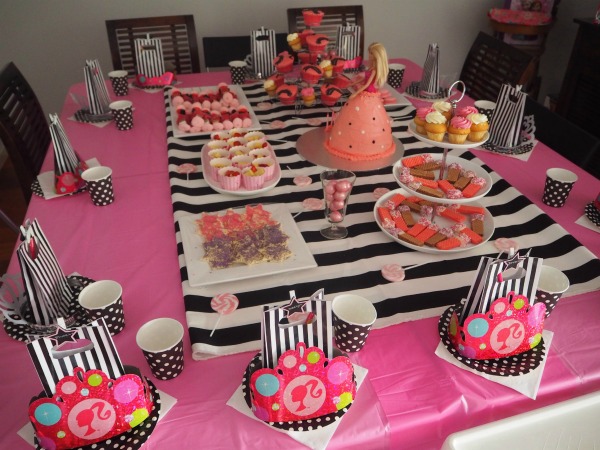 We played pass the parcel (with Barbie Girl playing in the background), and pin the sunglasses on Barbie. I also bought plastic Barbie glasses that could be jazzed up with diamantes as a craft for the girls.
Big W proved to be the best place to buy Barbie licensed party favours. The plates, tablecloth and party favour bags were purchased from Staks.
The party ended up being heaps of fun and I loved watching Maggie enjoy herself. The joy in her face is another memory I have captured in the memory bank.
Parties can be expensive and time consuming to organise, but they make the perfect scene for memory making.
After putting the girls to bed later than usual on Saturday night, Jacob and I reflected on how blessed we are with our family of 3 girls, but most of all, grateful on how beautiful our girls are growing up to be inside and out. It's a powerful love that we share and no matter how stressed life can be with finances or work, family is forever and what an honor it is to raise our girls in a time such as this.
How often do you organize a party for your kids? Do you choose certain years to hold a party or do you go all out and have one every year?
I'm linking up with Essentially Jess for IBOT.