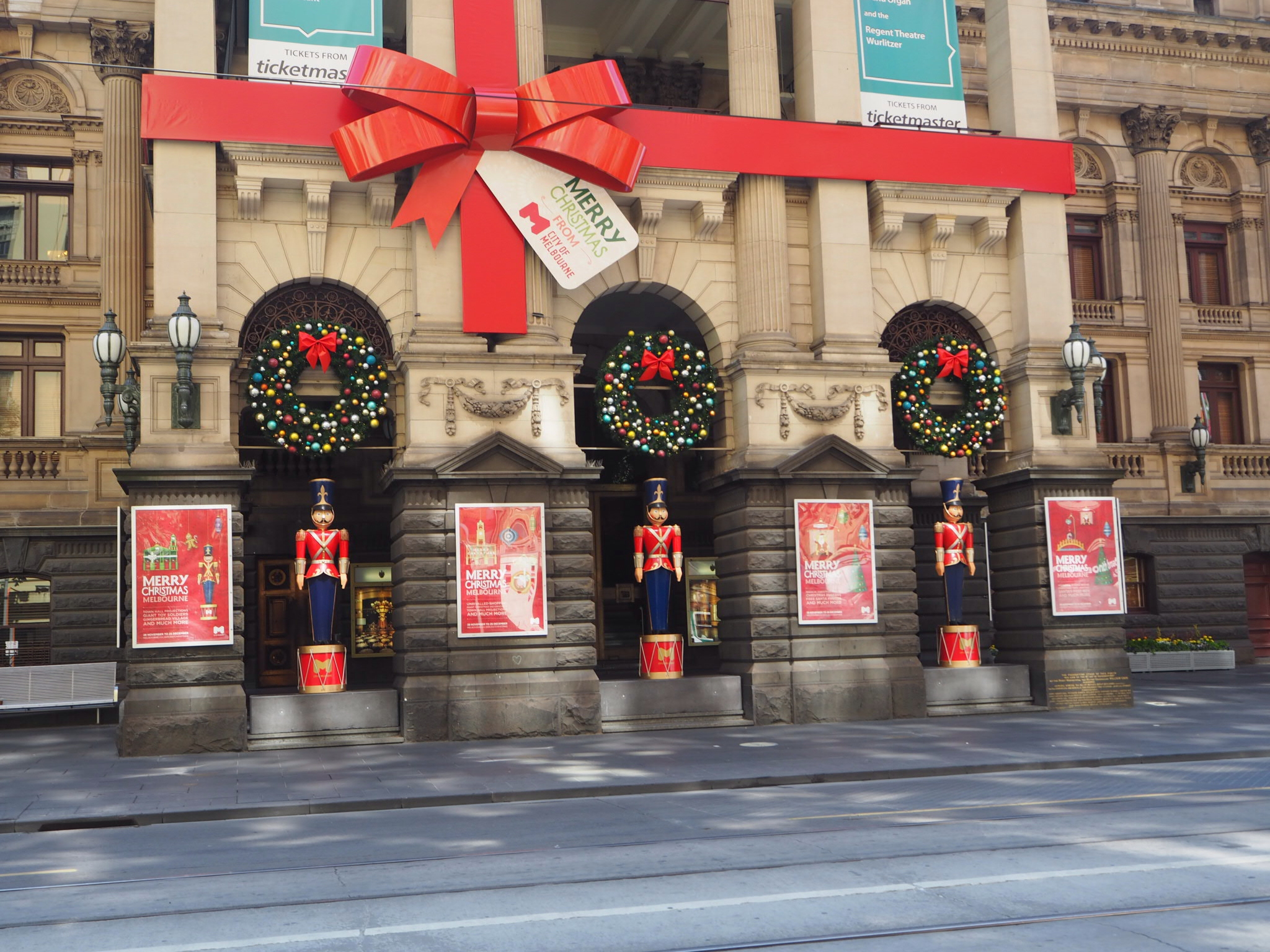 Our weekend to Melbourne was one of the best weekends ever for Jacob and I. I'm sure it was for Phoebe too because she had the full attention of her parents. Not that she would remember.
When planning for the weekend away, we knew we had a full day available on the Saturday to go shopping. We are no strangers to Melbourne. Jacob and I had a full week in Melbourne pre-kids around 7 years ago where we did all the touristy things and went shopping. Oh the joy of the double income back then. Sigh.
This trip we planned visits to 3 shops. Myer Giftorium, Tiffany's and Haigh's Chocolates.
Even though we didn't arrive into our hotel room until 4pm, the city outside was still buzzing. We decided to head into Myer Giftorium which was literally around the corner from where we were staying.
The reason I wanted to visit the Giftorium, was because I wanted to show Jacob the concept and I wanted to take advantage of not having to chase my daughters around so I could properly browse the gifts.
Phoebe fell asleep which meant we were able to go shopping. Jacob found some fantastic plumbing stocking filler presents which I just had to buy and put together for a giveaway. I'd seen the Polaroll Toilet dispenser before on Pinterest, so I was pleased to see the Giftorium stocked it. The next thing Jacob found was a connectible drinking straws set which I reckon would be a great stocking filler for a plumber or apprentice. And next to the straws was my trademark tool a plunger – but for your iPhone so you can prop it up on a table at an angle.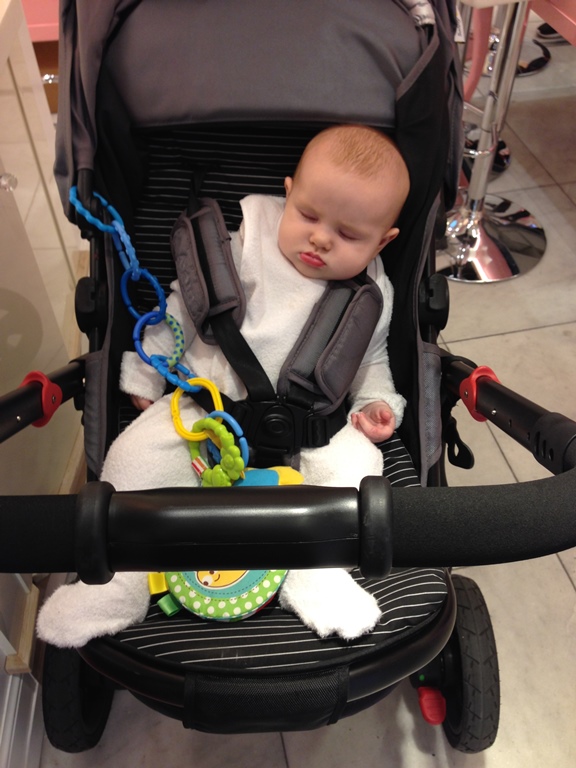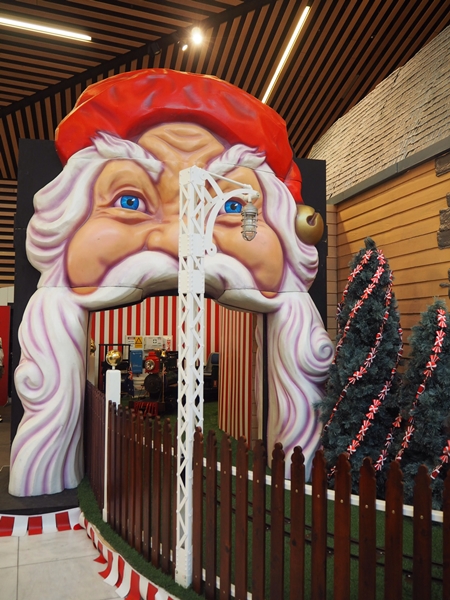 The Giftorium in Melbourne is so well done. A Christmas wonderland covering gifts for everyone. We ended up getting a few gifts for family and then checked out the subsequent levels in Myer because we could.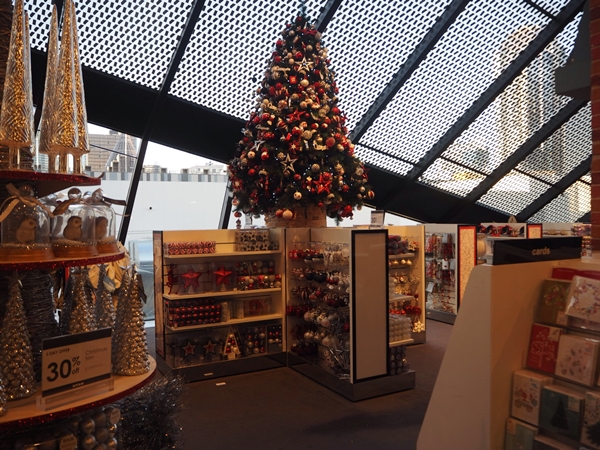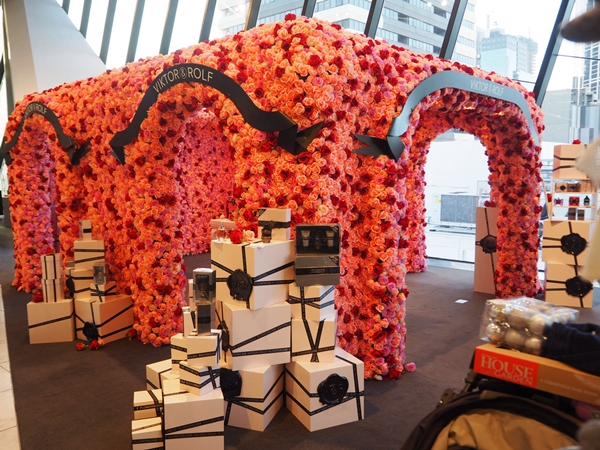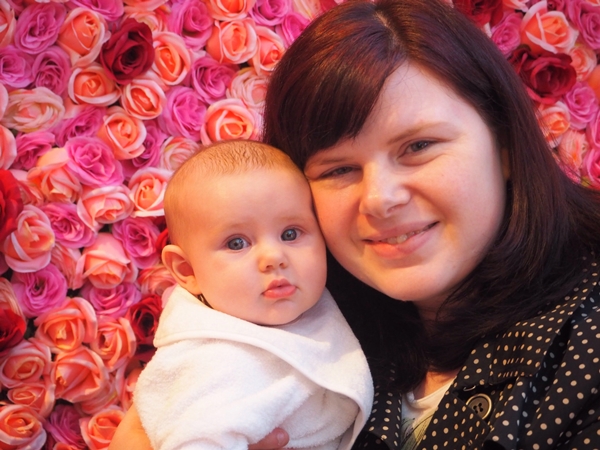 When we started to feel hungry, we found a little Asian restaurant that served handmade dumplings. I also ordered what I thought to be a sweet and sour chicken dish, but instead got this: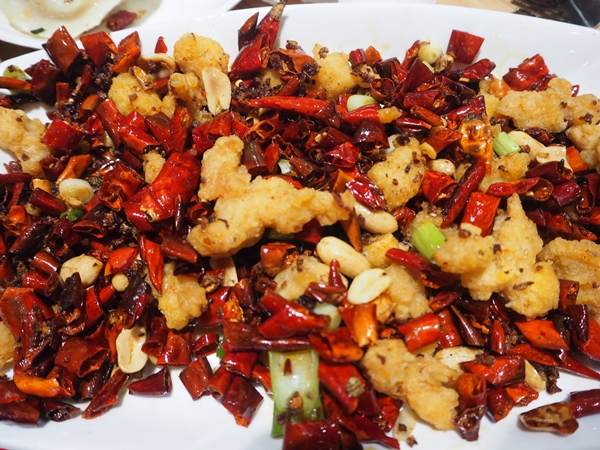 Jacob and I aren't huge chilli fans. I gave it a red hot go and I had tears streaming down my face as I tried to eat the chicken. Thank goodness for the frozen yoghurt shop adjacent to where we were sitting!
On Saturday we headed to Tiffany's. The weather was great for walking so we took our time to really view the buildings down Collins Street. The reason we visited Tiffany's was to sort out my 30th Birthday present. You might remember it was the gift I was looking forward to receiving on my 30th Birthday? Well the necklace that I got didn't fit around my neck. And it wasn't because I had fluid retention from being pregnant. Unfortunately I couldn't get the charms off to make the necklace longer, so I ended up selling it and got all the money back I spent on it and used those funds to buy a key to match with the Uberkate Unlock Your Style necklace. As a result of our visit to Tiffany's the assistant was able to write down a list of necklaces that I couldn't decide on so that Jacob could purchase them in the future. We have our 10 year wedding anniversary next year and apparently the gift is tin or aluminium? I told Jacob Tin and Silver are the same colour so he'll be sorted to know what to buy. 😉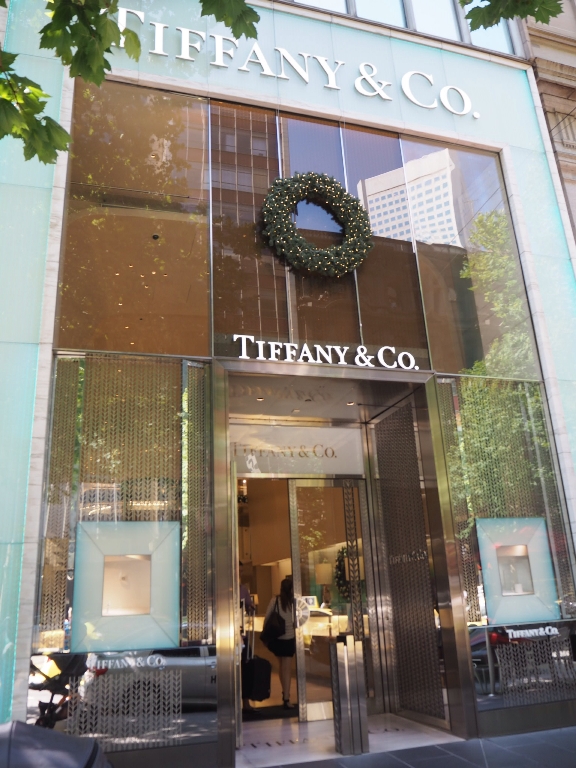 After Tiffany's we headed to the Lindt Café for lunch. We had a big breakfast so we weren't hungry for lunch but wanted something small. We ordered one of the tasting plates to share. It was a chocolate lovers dream.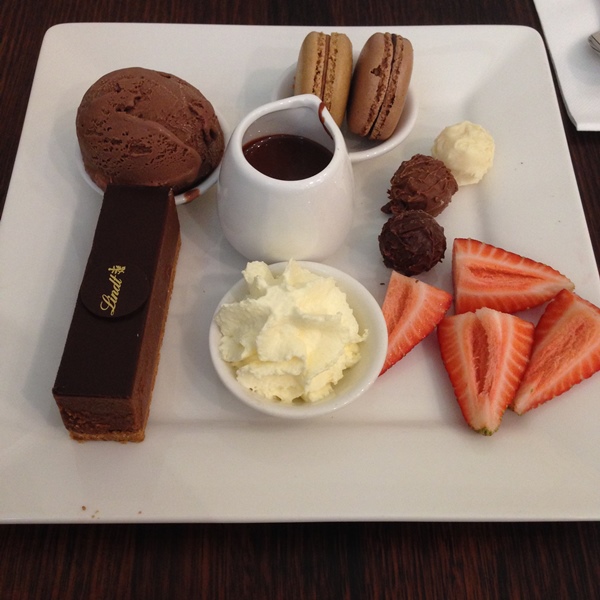 After Lindt we browsed a few more stores, bought more chocolate from Haighs and then headed back to the room to rest before I would have to get ready for the Kidspot Voices of 2014 Gala Awards.
It was a weekend of remembering life with just one child. And even though we took full advantage of not having our older two girls with us, we missed them and would exclaim how they would love whenever we visited or saw something new.
The weekend was topped off with the wins at the Gala event. It's surreal that nearly a week and a half have passed since that night.
As a way to thank you, my readers, for hanging out with me here, nominating my blog to Kidspot and just being such a wonderful support to me online (and some of you in person) I'm running my final giveaway for the year. I'm calling it the Plumbing Stocking Fillers Giveaway. Included is 1 Polaroll Toilet Roll Dispenser, 1 Connectible Drinking Strawz, 1 iPlunge and 1 $50 Coles Myer Giftcard to help with Christmas groceries or gifts this season.
In order to be in the running for the giveaway please follow The Plumbette on Facebook, Twitter or Instagram or sign up to the Newsletter and answer this question:
The best thing that happened to me in 2014 was….?
The most interesting answer will win the prize and I will make sure it is sent before Christmas.
Terms and Conditions
1.This is a game of skill. Each valid entry to be judged on creativity and originality, not by chance.
2. There is one prize: 1 Polaroll, 1 Strawz, 1 iPlunge, 1 $50 Coles Myer Gift Card.
3.Entries open from 6am Brisbane time Tuesday 9th December to Wednesday 17th December 2014 6pm Brisbane Time.
4.Prize is not transferable or changeable
5.Prize sent out by The Plumbette will not be replaced in the event it is stolen, lost or damaged in transit or virtually.
6.Entry is via leaving a comment or sending an email to answer the question.
7. A valid email address must be included in your entry.
8.Entry into any giveaway or competition is deemed acceptance of these Terms and Conditions
9.Entrants must be Australian residents and aged 18 or over
10. The winner will be notified by email and has 3 days to reply and claim the prize. The winner will also be announced on Facebook. This giveaway is not endorsed by Facebook.
11.The decision on the winner is final and no dialogue will be entered into otherwise.
12. These terms and conditions are subject to change at any time without notice.