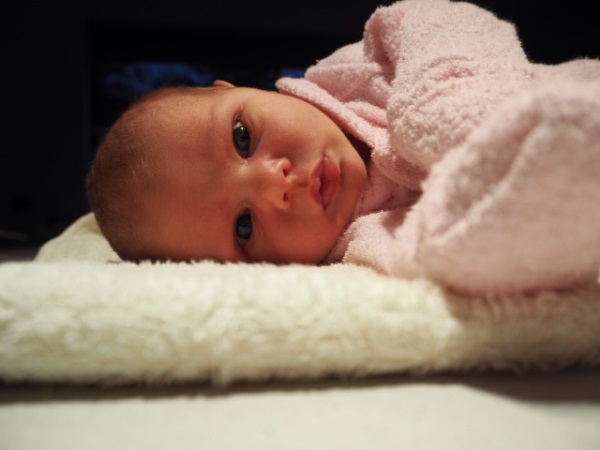 Phoebe is just over three weeks old. She is my third girl. I recently had my 30th Birthday so I feel like 3 is the number for me this year.
Here is my gorgeous girl just after her bath, eyes open, looking at her world… or in this case my on loan Olympus camera.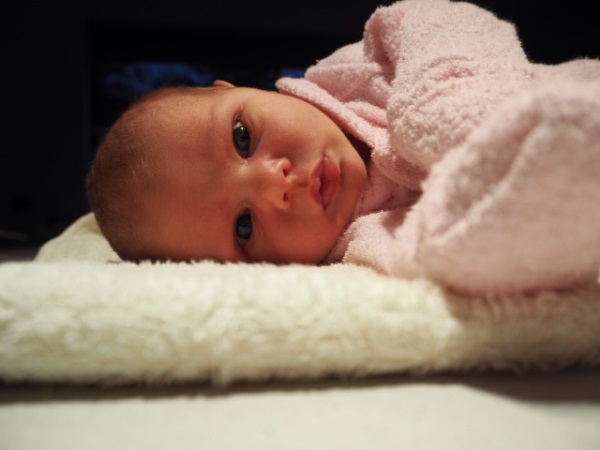 It was ironic that while I was reflecting on the number 3, my sweet baby girl decided to do a number 3 on me!!
It was a very nasty nappy. The nappy was full from front to back.
Her wondersuit is being soaked as I type.
Have you experienced the number 3 nappy explosion?
I'm linking up for Laugh Link.