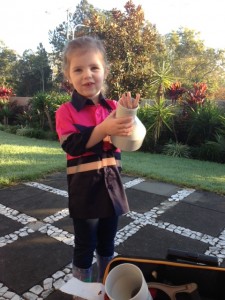 This is my first time linking up with My Little Drummer Boys for a Wordless Wednesday Blog Post.
These are extra pictures that I didn't put in my Review and Giveaway post on Cuties by Zootys, the manufacturer of these awesome Hi Viz Kid's Shirts.
I'll let the pictures do the talking… my daughter may be another female plumber in the making! A mini Plumbette!