It's around this time of year where I do a compilation of practical Christmas gift ideas to help ease the burden with present shopping.
I don't know about you, but I find it can be hard to buy gifts for those in my family who have everything already. I wrote a list last year on gift ideas for those who don't want anything for Christmas.
I tackle my own Christmas shopping with buying something fun and something practical. The challenge is keeping within budget.
Any type of sales can certainly help, and I have no doubt if you missed the Black Friday sales, there will be more sales leading up to Christmas.
With that said, here are some ideas to consider for your family and friends if you need some inspiration.
Vouchers
No matter what anyone says, I think vouchers are ideal for anyone who is difficult to buy for. It saves time finding the perfect gift and prevents false emotion from the recipient if the present is off the mark.
If you have the Suncorp App with Suncorp Benefits or RACQ membership, you can get discounted vouchers. They can be physical gift cards or digital vouchers which you can print and place in a Christmas card. No one needs to know you didn't pay the full amount loaded onto the card.
Another voucher idea I've seen in my Facebook feed is personalising a Bunnings Gift card with a family photo. It costs $1 to upload the photo and a couple of dollars extra for postage.
Board Games
Some of my favourite get-togethers with friends have involved a board game. There are some very clever adult only games which will have you laugh and also question how people see you. Stores like Kmart, Target and Big W are great to peruse, but Sanity also offers a great range of board games. You can personalise the gift by choosing a board game themed around a favourite TV show or movie.
Puzzles
Puzzles are a great way to get the family together. There are some stunning puzzle images which can be framed as a work of art. Here are some to consider: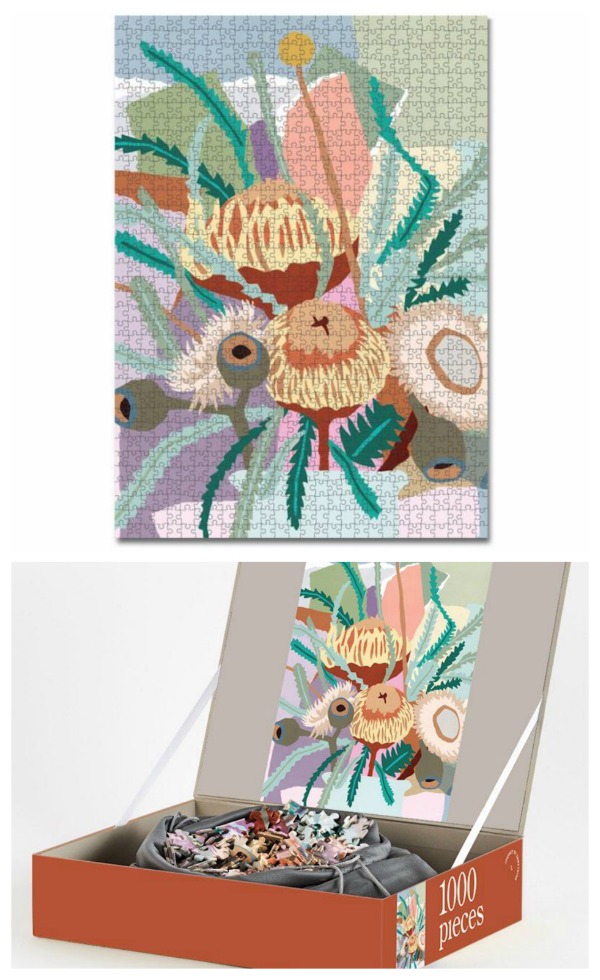 Eco Friendly Gifts
More and more of us are becoming aware of how our habits and behaviours affect the environment. Purchasing an eco friendly gift can help the recipient make wise choices too. Napkin sets, straw sets and reusable smoothie cups are great gifts that can be used everyday. It will save one less item going to landfill.
Practical Gifts
I love a practical gift if it's going to help me in some way. A lunchbag, bottle bag or a tray organiser are budget friendly gifts for those of us who like something practical. A picnic rug can encourage getting outdoors more.
DIY Gifts
A homemade gift is always well appreciated. It can also come under budget too. I will be giving away a few DIY gifts this year. I've made tassel earrings and Christmas decorations for teachers this year.
What practical Christmas gift ideas have you given that have been a hit?
Disclosure: There are affiliate links on this post. Should you purchase any item in this post, I may receive a commission at no extra cost to you.