Last night while I was browsing Facebook, I was reminded that there are only 12 Fridays until Christmas (11 now). WHAT?! Didn't we just start 2017?! In the efforts of getting organised and not getting myself into a panic, I'm going to start doing a weekly Christmas Gift Ideas round up, starting with Christmas gift ideas for teachers. This will help me so I'm not doing mad dashes to the shops and hopefully it will help you if you are a bit clueless on what to buy those that are dear and near to you.
One of my favourite things to do is buy gifts for others. I enjoy the hunt for things within a budget, that someone will hopefully like. My biggest problem is finding something that the person won't have. I have a lot of people in my world who buy everything they need… so it can be difficult to know what to buy.
This week I've been researching Christmas gifts for teachers. I have to stick with a budget for teachers this year because I have 4 to buy for.
After having conversations with some teachers, it's never expected to receive a gift at the end of the year. A gorgeous Christmas card with a note from your child telling them what they enjoyed during the school year is always appreciated. Our teachers need to know how much they are valued because they spend a lot of time and hard work in educating our kids.
Another sweet idea is getting your child to choose their favourite book that they read in the school year and gifting it to their teacher. Teachers love having a resource of books at their disposal for future classes. Your child could write an inscription in the cover, thanking the teacher for teaching them and this was their favourite story that they discovered during their school year with them.
If, like me, you like to give a personal gift, here are some ideas for under $30.
Christmas Gift Ideas for Teachers 2017
Gift vouchers
Typo, Officeworks, Kikki K – even your Woolworths and Coles gift cards make lovely gifts to a teacher – and they aren't gender neutral. Teachers have to use their own money at times to reimburse simple supplies like tissues or having a loaf of bread and some spreads to make sandwiches for kids that don't get given lunch. A gift card can mean they can use the funds to help with these purchases in the following year.
I've never met a teacher that doesn't love their stationery so an Officeworks, Typo or Kikki K voucher can be very much appreciated.
If gift vouchers aren't your 'thing', here are some cool items I've found online that I reckon teachers would love.
I love Etsy for handmade gift ideas and these pencil earrings are adorable. For only $10 I reckon a teacher will love them and it will get the kids talking when the teacher wears them. Heaps of colours to choose from. I'm a fan of these fluro pink ones.
Why not get this vinyl sticker set so your teacher can name their own drink bottle and diary? Alternatively, you could buy the drink bottle and notebook and add the stickers.
How gorgeous is this tassel charger? A great way for teachers to charge their iPhone and tablets when out and about. And is a great accessory to their handbag.
This Icrib Tablet holder can comfortably hold a tablet while lounging around.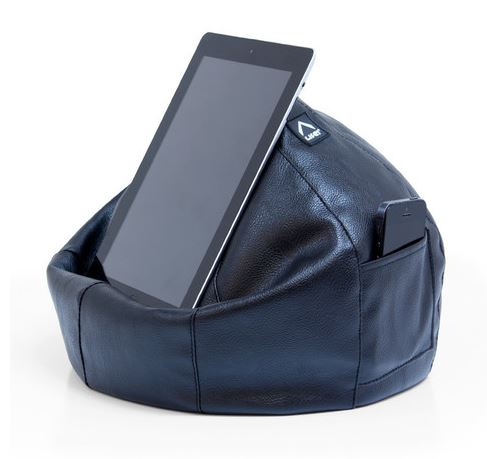 Project Ten make the best tote bags. Teachers have to carry a lot of stuff at times and this bag can be used for any variety of ways.
In years past I have given a basket and filled it with hand soap and a towel or I've put money in to get a bigger gift. Always around the $10 to $20 value mark.
Of course if you can afford more, go for it. But if you can't, that's ok too. Hopefully I've offered some ideas for a range of different situations.
Have you started shopping for Christmas Gifts yet? How many teachers do you have to buy for this year? What Christmas gifts have worked for teachers in the past?
Disclosure: There are affiliate links on this post. Should you choose to purchase an item, I will receive a small commission at no extra cost to you.