Everyone has to start somewhere when it comes to finding their dream career. Sometimes the career we choose changes or evolves as time moves on.
There are many celebrities who started out as tradespeople before they got their lucky break into a career that catapulted them into the spotlight. Here are 12 celebrities who were tradies before they became famous.
1. John Farnham. Any time I hear a song on the radio from John Farnham I'm taken back to my childhood. My parents had his cassettes on high rotation in the car. The 80's hit singer was an apprentice plumber in the 60's and a part-time musician before he signed a recording contract with EMI in 1967.
2. Mark Beretta. I learned about Mark's family history with plumbing at the Construction Skills QLD Excellence Awards in 2008 when he was the MC. He was originally a plumber's labourer before he got his break into media.
3. Arnold Schwarzenegger. Seems Arnie has had a few career changes in his life. He worked in construction to make ends meet before he became a movie star. Arnie was also trying to be a professional bodybuilder and even partnered with a bodybuilding friend to create a bricklaying business.
4. Whoopi Goldberg. Whoopi, like Arnie, was a bricklayer before she became a star.
5. Harrison Ford. If Harrison didn't train as a carpenter he may not have been in Star Wars. Before becoming Han Solo, Harrison trained as a carpenter and was hired to install cabinetry at George Lucas's house.
6. Ozzy Osbourne. Ozzy trained to be a plumber before he became famous for heavy metal.
7. Michael Caine. Mr Caine became a plumber's apprentice before becoming an actor.
8. George Harrison. Changed from learning to be an electrician to being renowned for playing electric guitars.
9. Kesley Grammar. The struggling actor painted offices to make ends meet before 'Frasier' became a hit series.
10. Sean Connery. Before Mr Connery became Mr Bond, he was a bricklayer.
11. Elvis Presley. Presley worked as an electrician's helper before sparking women around the world with his voice and acting abilities.
12. Matt LeBlanc.  The Friends star comes from a genealogy of tradesmen. His grandfather was a carpenter and his dad was a mechanic. Le Blanc was training to become a carpenter before becoming an actor. He told Jimmy Kimmel Live "I made a complete kitchen and installed it in a house," he said.
As these celebrities show, being a tradie can be the foundational to a great career.
I can't knock off that potential career in TV after all! 😉
Did you know the history behind these celebrities?  Know of any other celebrities who were tradies before they became famous?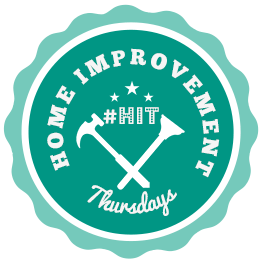 Last week on
Home Improvement Thursday
, Home of Marble and Mint shared why
CSR Hebel
was chosen for their exterior walls for their house renovation.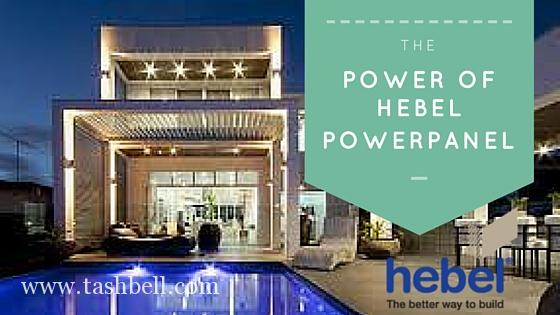 Teacher by Trade, Mother by Nature shared about her journey using the Konmari Method to organizing her home.
Looking forward to seeing your linked posts this week.
Home Improvement Thursday Rules For Linking Up
If you're a DIY, home organization, building, renovation, home makeover, home decorating, home maintenance or trade related blogger we'd LOVE you to link up with us below. Here are the HIT rules for how to link up and what you need to do once you have linked up.
Linkable posts, must centre around the topics of DIY, Renovations, Home Organisation, Home Improvement, Home Makeovers, Home Styling, or Home Maintenance.
You can share 1 post each week. Please make sure they are new to the "Home Improvement Thursday" party.
Linking is simple, find the little blue button at the end of the post that says, Add Your Link, and then pop in your URL, and follow the prompts.
Your link only needs to be added once and it will automatically show up on both of our blogs… it's that easy! Grab our #HIT button and pop it on your sidebar.
Don't forget to share it with others. Follow the blogs of your fellow #HIT family, and leave a comment.
Please visit and comment on at least three blogs that are near you on the list.
Leave a comment on the post below so we can return the favour and comment on your post.
Don't forget to follow The Builder's Wife and The Plumbette.