It's Home Improvement Thursday and usually I'd have a blogpost about plumbing or improving your home or something home related.
But today I'm going to break the rules.
Instead, I'm going to write about the eighth best day of the year and that is Father's Day.
Why is it the eighth?
Well we have Valentine's Day/Jacob's birthday, Maggie's birthday, Easter, Mother's Day, Phoebe's birthday, my birthday, Esther's birthday and then Father's Day.
It may be a different 'number' day to you depending on what you choose to celebrate throughout the year.
Even though I've done Father's Day craft with the kids and bought cards for all the dads and granddads, I'm still yet to buy a gift for the father of my children.
I find it hard each year and often stick to what I know will get used. A DVD, chocolates, some undies and socks. I usually ask Jacob to write a list so I can refer to it when I'm out and about. Except I constantly lose it.
Most dads will expect what mums get on their special day – a sleep in, a nice breakfast, time spent with the family finished with some loving between the sheets.
I've done a bit of research online and found some really cool gimmicky Father's Day gift ideas for the dad that has everything. These tend to be the hardest dads to buy for, but the easiest to please. There are a few t-shirts in the mix because dads can always do with one new t-shirt to replace their favourite daggy one they refuse to throw away!
I know my husband would love some of these gifts and hopefully the father of your children might like one or two of these gift ideas too.
What have you organized for Father's Day this year? Got your gifts sorted?
*affiliate link disclaimer: I will receive a small commission if you purchase this item, but doesn't cost any extra to you.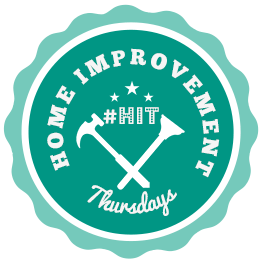 Last week on
Home Improvement Thursday
,
TOMFO shared how to create floating pool candles
, a great idea if you have a pool and want to create a party atmosphere.
Home Improvement Thursday Rules For Linking Up
If you're a DIY, home organization, building, renovation, home makeover, home decorating, home maintenance or trade related blogger we'd LOVE you to link up with us below. Here are the HIT rules for how to link up and what you need to do once you have linked up.
Linkable posts, must centre around the topics of DIY, Renovations, Home Organisation, Home Improvement, Home Makeovers, Home Styling, or Home Maintenance.
You can share 1 post each week. Please make sure they are new to the "Home Improvement Thursday" party.
Linking is simple, find the little blue button at the end of the post that says, Add Your Link, and then pop in your URL, and follow the prompts.
Your link only needs to be added once and it will automatically show up on both of our blogs… it's that easy! Grab our #HIT button and pop it on your sidebar.
Don't forget to share it with others. Follow the blogs of your fellow #HIT family, and leave a comment.
Please visit and comment on at least three blogs that are near you on the list.
Leave a comment on the post below so we can return the favour and comment on your post.
Don't forget to follow The Builder's Wife and The Plumbette.