It was interesting viewing on The Block last night, with a number of teams choosing not to finish their rooms for judging.
The teams had to present their hallway, laundry and powder room.
I felt a bit uninspired last night as I watched the room reveals. I'm not sure if it's because of de ja vu and feeling like I've seen a lot of the styles before or whether the lack of motivation from the teams to finish rubbed off on the show as I viewed it.
It was as shame that some teams chose not to finish. There's nothing worse than seeing unpainted walls during a reveal. The biggest lesson from the night was to never quit, even when things may look or feel wrong.
Some of the rooms had a lot of interior design flaws. It's the risk  you take when being on a show like The Block… some of your design ideas may not pull off, and once they're installed, it can be too late to change.
But some styling flaws can be fixed by changing the decorative pieces in the rooms.
Let's look at what was shown last night.
Will and Karlie
I really enjoy seeing what Will and Karlie produce each week. I wasn't a fan of their ensuite or main bathroom, but I did like what I saw in the laundry and powder room. I love the vanity they used in the powder room.  And I think the contrast between the black cabinetry in the laundry and plumbing fixtures in the powder room, contrast beautifully against the white splashbacks and walls.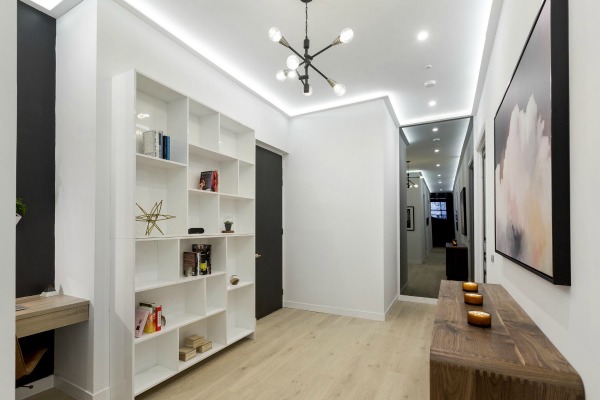 Dan and Carleen
Dan and Carleen chose not to finish their rooms this week. They ran out of time and the result is not even worth writing about. But I reckon they will come good in the next week or so and their spaces will look awesome.
Julia and Sasha
Such a shame these two gave up in the end as they thought the walls in their hallway were out. But Darren Palmer measured them and found them to be spot on – nearly perfect. Julia and Sasha felt a little bit silly after being told that. As a result of the 'wall disaster',  they didn't paint or style the hallway. The laundry and powder room were gorgeous – but also weren't painted. The judges said they missed out on winning this week, and I agree.
Andy and Ben
The boys didn't have much money to play around with this week and you could tell from their styling. Their laundry wasn't a bad effort, but their powder room felt tall and narrow. I'd feel claustrophobic using their powder room I think.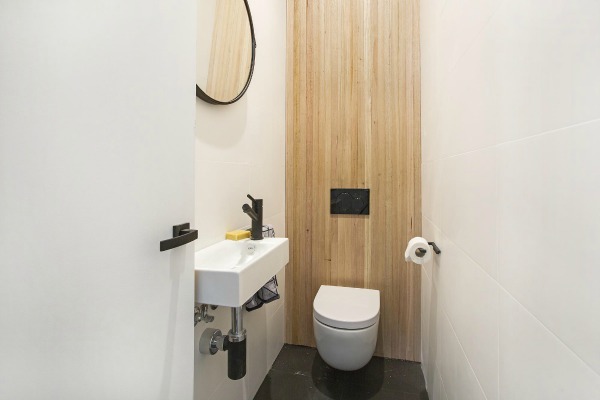 Kim and Chris
Kim and Chris were the only other team that completely finished their zones, but their styling was way out. The laundry, as described by Shaynna, had a prison cell feel. I thought it did too, watching it from my living room. There is no contrast between the walls and the cabinetry.  The powder room did not look inviting either and the judges said it looked like a public toilet. I had to agree again.
Will and Karlie took out the prize in the end, but Kim and Chris weren't happy with the inconsistency in judging.
It's hard to accept negative feedback when you think you may have a chance of winning because you finished all your zones. But Kim and Chris just missed out because of their styling. At least it's a skill that they can learn and evolve with over time.
Next week is the kitchen reveals, so I'm definitely looking forward to seeing what the teams produce.
What did you think of the reveals last night? Which room do you like the best?