If you love a DIY project, you will love this makeup vanity transformation we did using chalk paint.
When Jacob had two weeks off work in July, I had a list of projects to get done around the house.
One of those projects was cleaning up this makeup vanity unit that Esther had in her room. She had been using it as a desk and it was covered in stickers and had non-removable pen marks on top. I envisioned in my head giving it a makeover with some chalk paint and putting it in Maggie's room. Esther needed room for a proper desk. She was happy with this arrangement.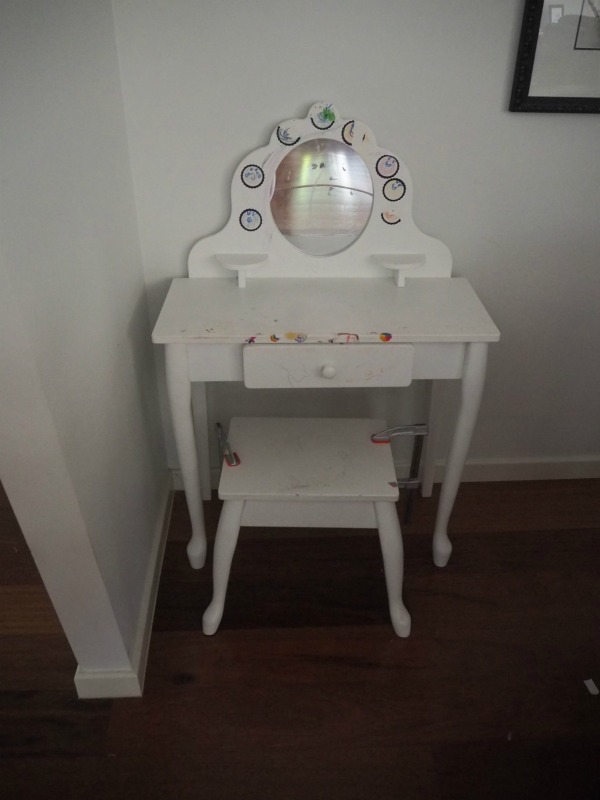 We removed the mirror, which has been permanently marked and dented, but will do for the purpose of imaginative play.
I got to work scrubbing the vanity with eucalyptus oil to remove the stickers and whatever pen and nail polish marks I could get off. I had to use the end of a spoon to scrap off the sticky residue from the around the vanity mirror. This was necessary to ensure a smooth surface for the paint.
When we went to our local paint shop to buy paint supplies for Esther's room, I saw a display for chalk paint and bought the Black Ash and Linen colours.
In my mind, I envisioned a black and white vanity which would work perfectly against Maggie's hot pink pretend hair and makeup accessories. Jacob doubted the colours because Maggie's room is quite colourful. But I told him to trust me. All would work out in the end.
And it did.
Three coats of paint were needed to ensure an opaque finish. I forgot to buy a wax to coat the vanity after it was painted. I remembered I had a pot of Annie Sloan wax left, so we used this to finish off the vanity.
I think it came up really well and Maggie loves her new makeup vanity. The new vanity encourages the girls to imaginative play. The makeup and hair care accessories were gifts and aren't actually real.
But they look real to the girls and that's all that matters.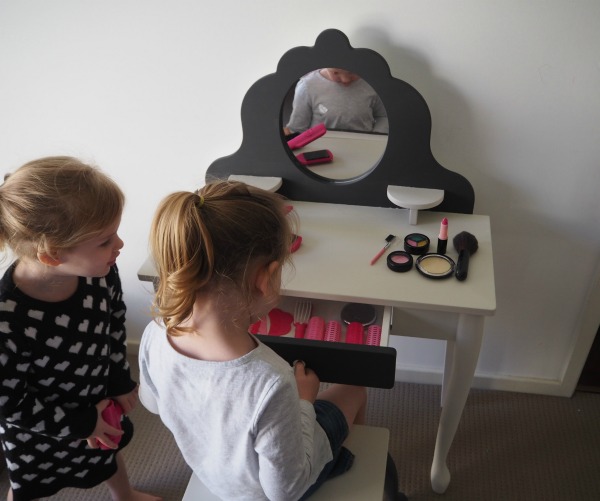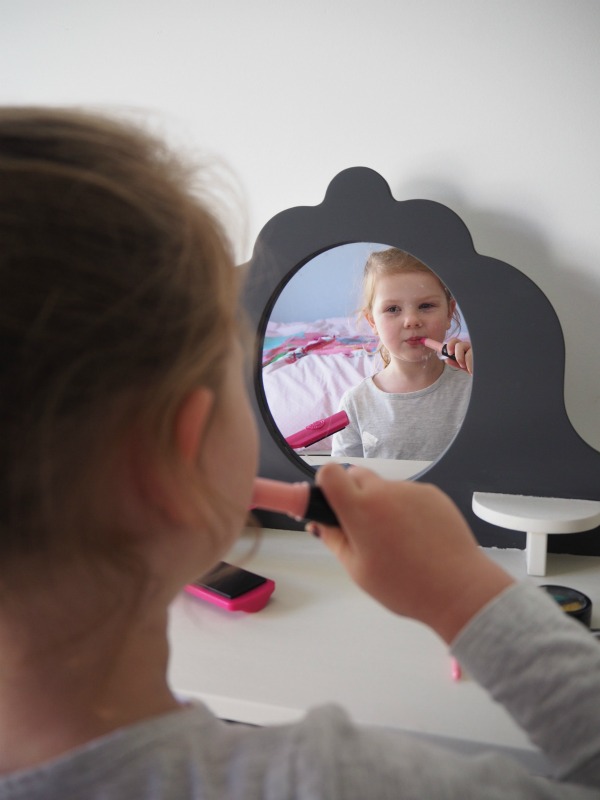 I'm so glad it turned out as I imagined it.
Jacob admitted he shouldn't have doubted me!
I can't actually locate a place that sells these kids vanity sets. I won it in a competition when Maggie was a baby and I can't remember what the brand was called.
Nevertheless, when kids decide to put their own touch on furniture, chalk paint makes it easy to transform it into something new.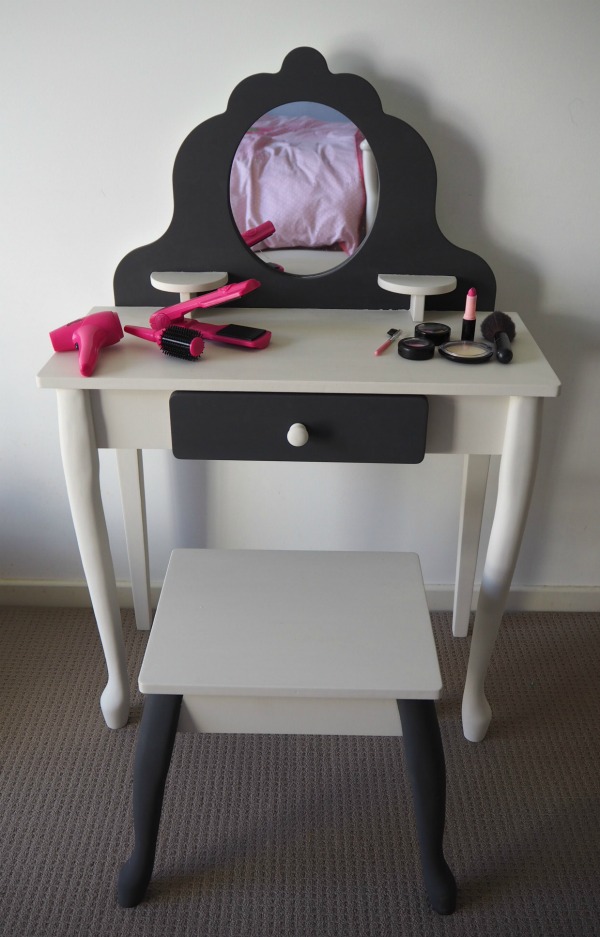 The girls have been told under no circumstances should stickers or paint or REAL MAKEUP be used on the vanity.
Let's see if they will listen to me. 
Have you ever used chalk paint to transform a piece of furniture? What do you think of my DIY kids makeup vanity transformation?